Hydration or nutrition: What's the difference?
Nourishing and hydrating your skin is not the same thing. Hydration is about providing your skin with moisture, feeding it and providing it lipids. How does Sisley know what your skin needs?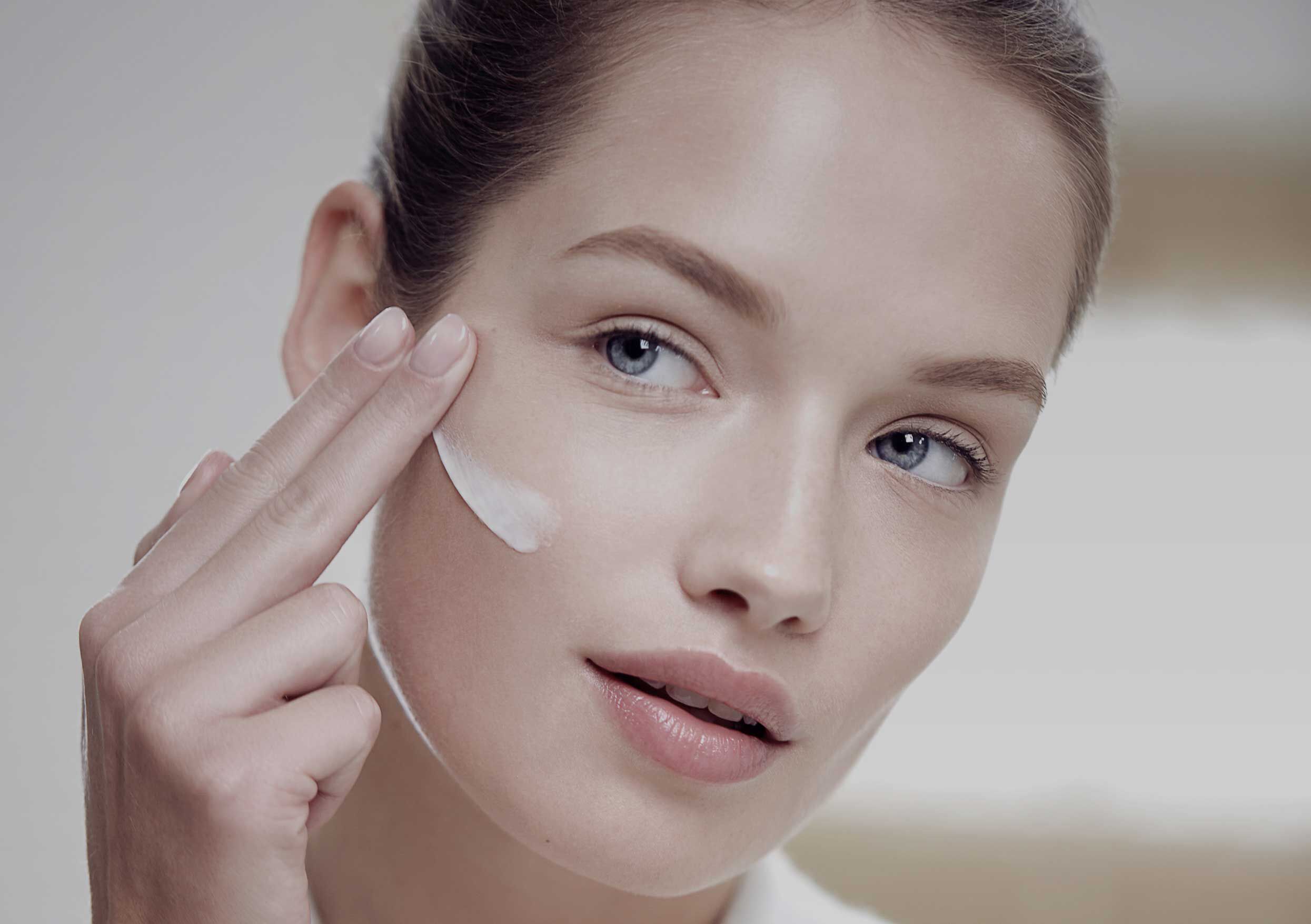 Not all skin has the same requirements. Dry skin will need nutrition and hydration. Dehydrated skin hydration alone. Combination and/or oily skin will need a lighter treatment so as not to overload it. We must be able to determine your skin type - or even skin condition.
How to read the signs
To understand everything about the needs of your skin, you have to know how to distinguish its type (its nature, in a way) and possibly its condition. What is the difference between the two? Skin type (normal, oily, mixed, dry) is influenced by genetics, while skin condition corresponds to an initially temporary inconvenience which can become permanent (dehydrated, sensitive, reactive, mature skin). Where it gets tough is that each skin type can be combined with one or more skin conditions. Skin can be: oily and dehydrated; mixed and sensitive; or dry, reactive and mature - all at the same time!
How to tell the difference
Dehydration may be due to the alteration of the hydrolipidic film of your skin, causing its moisture content to evaporate. This phenomenon is reflected in the appearance of dehydration lines, a lack of suppleness, a softer appearance and a feeling of temporary discomfort, often after using the toilet. Dry skin lacks both lipids and moisture. As a result, it is prone to tightness, discomfort throughout the day, heating... it may also tend to peel. The texture is uniform, with visible fine lines and sometimes roughness on the face. The complexion may appear dull. Because it is more vulnerable to external aggravations, dry skin often turns out to be equally sensitive, making it easily irritable.
Which skin treatment to choose ?
Dry skin
To relieve and make dry skin more radiant, it is necessary to give it both moisture and lipids. Sisley has developed a treatment that restores the natural nutrition and hydration of the skin while also relieving it: The Velvet Nourishing Cream with Saffron Flowers, is a nourishing and soothing cream that restores your skin's lipid and fluid balance.
Dry and mature skin, on the other hand, will enjoy the very sensory Black Rose Precious Facial Oil, Sisley's first oil. Thanks to its powerful cocktail of plant-based active ingredients that are nutritious, regenerating and protective, it provides your skin with the elements essential to its vitality and youthfulness.
Dehydrated skin
Dehydrated skin can affect all skin types and is characterised by a lack of moisture. As this condition can be exacerbated by age, sun exposure, pollution, wind, air-conditioning and stress, it is essential to give your skin both a powerful dose of hydration and all the protection it needs. To do this, you can rely on the Hydra Global range, with its anti-ageing moisturising serum and care. The serum, combined with the action of treatment, allows intense and continuous hydration.
The result? Your skin, being perfectly hydrated, looks younger, more supple and replenished.
Normal skin
Some skins have no special needs except for daily hydration. To prevent the appearance of aging, we recommend a shield treatment like All Day All Year, le sérum Hydra Global - it is perfect for all skin types and guarantees an optimal hydration level. To give the skin shine and elasticity, try le Baume-en-Eau à la Rose Noire.
Combination or oily skin
It would be wrong to think that combination or oily skin does not need to be moisturised. These skin types need it as much as others. However, they need an adapted treatment that will both moisturise and rebalance so that your skin's imperfections and shiny appearance can be remedied. The ideal routine? Intensive Serum with Tropical Resins combined with the Mattifying Moisturising Skincare with Tropical Resins. This duo makes it possible to improve the quality of your skin without causing discomfort or affecting its suppleness.


SOS action
When your skin suffers from external aggressions (sun, wind, intense cold), you can rely on an intensified treatment to quickly provide relief and softness. The soothing and nourishing properties of the Restorative Facial Cream instantly soothe, relieve and repair your skin.