The Company

A french family-owned and innovative company

Sisley is world renowned and respected for its high quality products, the effectiveness of their natural key ingredients and their sensorial qualities. The company's products are regularly awarded prestigious international prizes.

Million Euros invested
In ten years, Sisley's turnover has more than doubled and the company has invested 160 million euros in its three French sites.
Continents
A company present in five continents
Distribution subsidiaries
In Europe, Asia, the Americas and the Middle East
Countries
Products distributed in over a hundred countries
Turnover
Around 90% of the turnover is international
Points of sale
Selective distribution in perfumeries, spas, department stores and Maisons Sisley
Employees
Around 4,500 employees worldwide, close to a thousand of whom are in France, which includes over one hundred different nationalities
A FAMILY COMPANY
Sisley's story is formed on a family adventure and over eighty years of experience and research.
In 1976, Hubert d'Ornano launched Sisley with his wife Isabelle, after the success of his first cosmetics business alongside his father and brother.
She works hand in hand with her children. Philippe d'Ornano, her son, is the President of Sisley. He is in charge of building the company's global strategy. Christine d'Ornano her daughter, is Managing Director and is responsible for developing the brand's image. Daria Botin, Isabelle d'Ornano's granddaughter, is Head of Sisley's In-house Creative Studio.

A French Company
The majority of Sisley's skincare and make-up products – as well as its perfumes – are designed, developed and manufactured in France.
Autres informations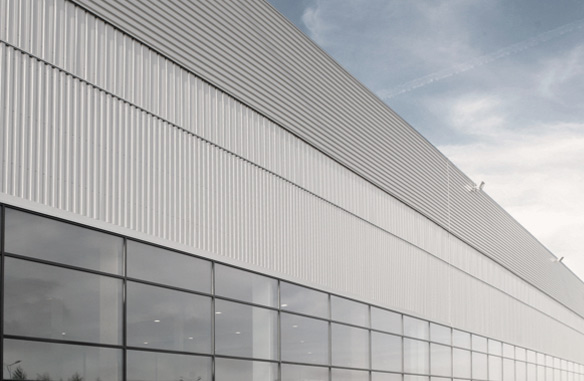 The company's Research and Development laboratories, logistics platform and most of its administrative services are located in Saint-Ouen l'Aumône, in the Val-d'Oise department, outside of Paris.
Autres informations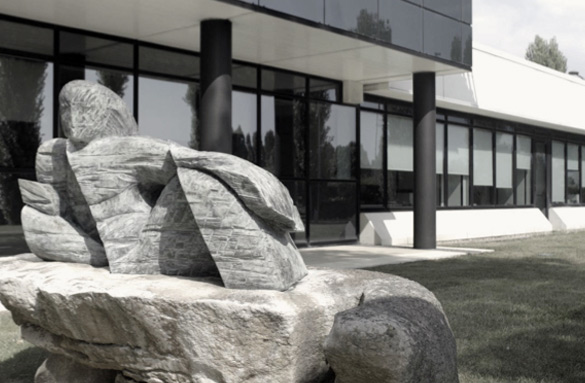 The Blois centre, located in the Loir-et-Cher department, is in charge of manufacturing and packaging the brand's beauty products.
Designed in accordance with the highest levels of quality control and environmental requirements standards, this ultra-modern factory is one of the most innovative establishments of its generation.
Autres informations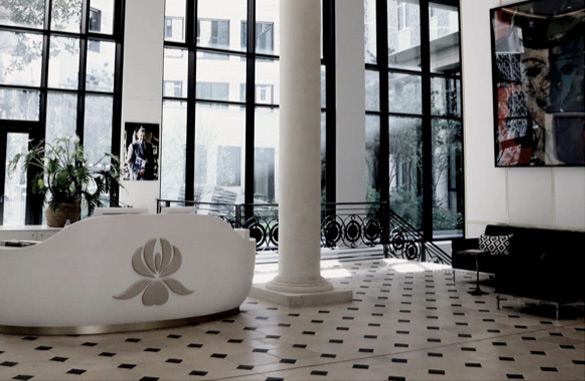 Sisley's headquarters are located in Paris' 8th district, on Avenue de Friedland, in a High Quality Environment (HQE) certified building. Since 2017, it has housed the brand's marketing, digital and commercial services.
In the 1930s, this Art Deco building was the headquarters of the Aéropostale Company of Mermoz and Saint-Exupéry aviators.
The French cosmetics industry firmly remains the world leader in the sector with 3,200 companies and 250,000 direct jobs. The Cosmetic Valley centre of excellence has been coordinating the French industry for 30 years and covers several regions including the Centre-Val de Loire. Sisley has invested in its production facilities in the heart of this region, with a factory in Blois and another factory planned for Vendôme.
Sisley is considered to be a medium-sized company (an "ETI" or Intermediate-sized Company).
These companies, which employ 250 to 5,000 people, are the major economic driving force of the regions where their headquarters and various sites are located.

Since the 2009 crisis, highly industrialised, medium-sized companies have created 340,000 jobs. France has around 5,600 medium-sized companies, which together produce 25% of its GDP and a third of its exports thanks to around 600 European and international leaders.
Thanks to a selective distribution network, the company has benefited from one of the strongest growths in the sector worldwide.
Autres informations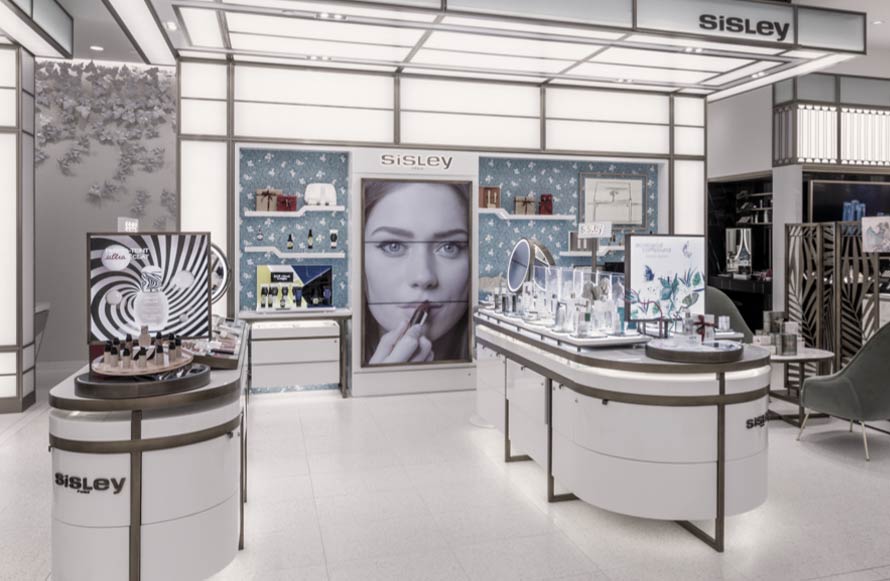 Sisley products are available in department stores, perfumeries, spas and beauty salons. The company collaborates with the best points of sale around the world and its products are available in luxury hotel spas
Autres informations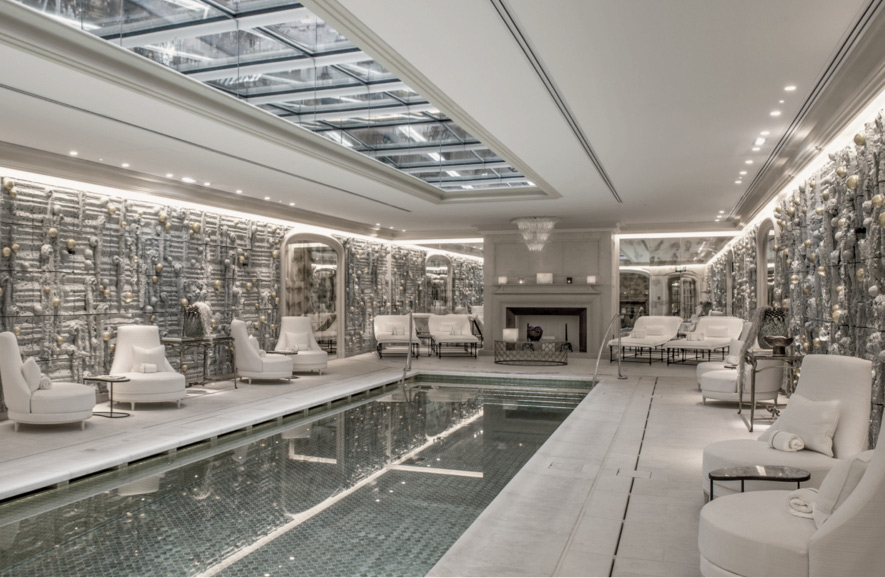 Hotel de Crillon (Paris), the Gritti Palace (Venice), the Byblos (Saint Tropez), The Dominick Hotel (New York), Hakone Shuishoen (Japan) to name but a few.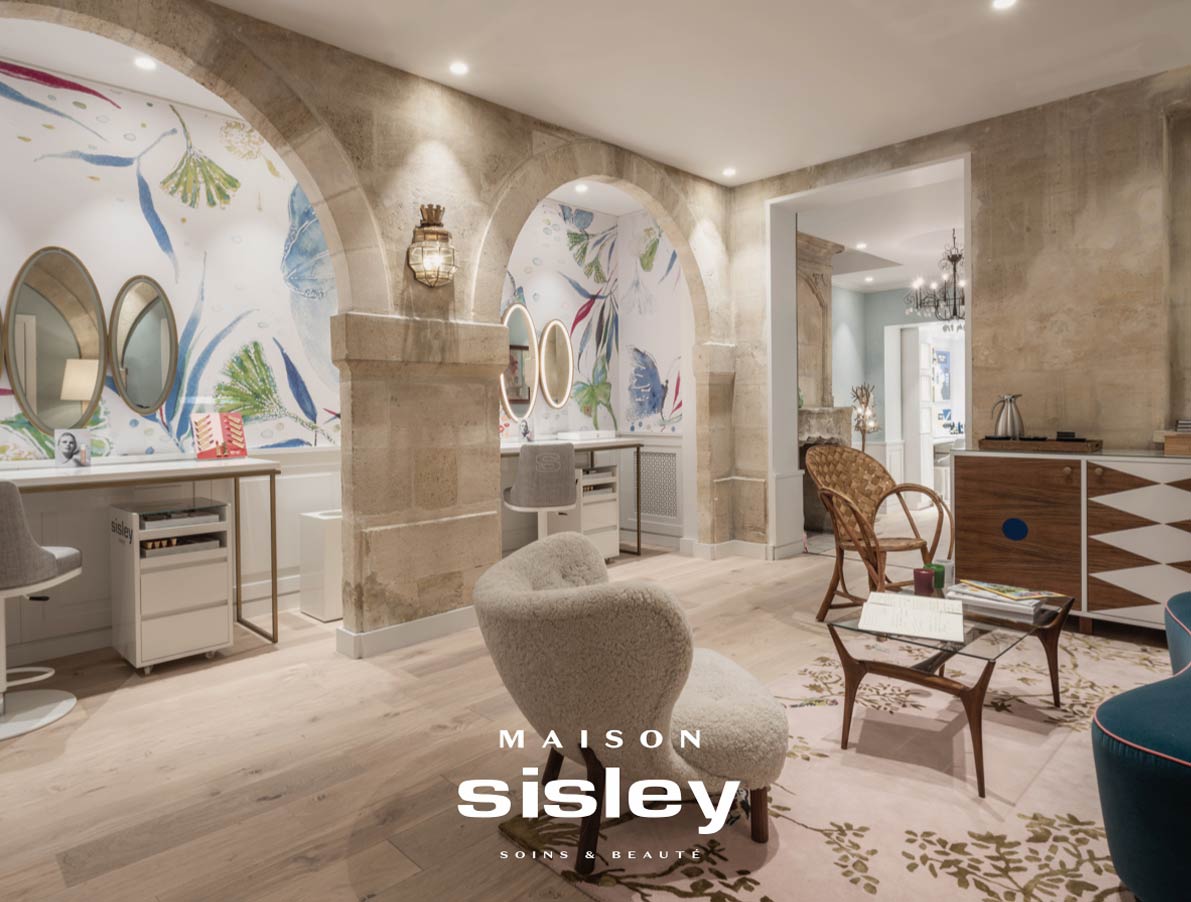 Since 2017, Sisley has provided its customers with an exclusive urban experience. Maison Sisley, an institute and boutique, offers customers the opportunity to fully immerse themselves in the brand. Currently, there are Maison Sisley locations in France (Paris, Bordeaux and Lyon), Germany (Munich), the Czech Republic (Prague), the United States (New York and Las Vegas) and Asia (Shanghai, Taipei and Hong Kong).
Sisley in dates
46
In 1946, when Hubert and Michel d'Ornano were still in their early 20s, they created a small perfume company by the name of "Jean d'Albret".
53
In 1953, they joined forces with their father Guillaume, and their mother Elisabeth to create the skincare brand Orlane, which would become a leading player in cosmetics at that time. They would sell the company in the late 1960s.
76
Together with his wife Isabelle, Hubert d'Ornano set off on a new adventure – Sisley. Backed by a talented research team, they firmly believed that natural ingredients were the most promising area in cosmetics research.
77
Sisley launched its first skincare and makeup range as well as its first iconic perfume, Eau de Campagne.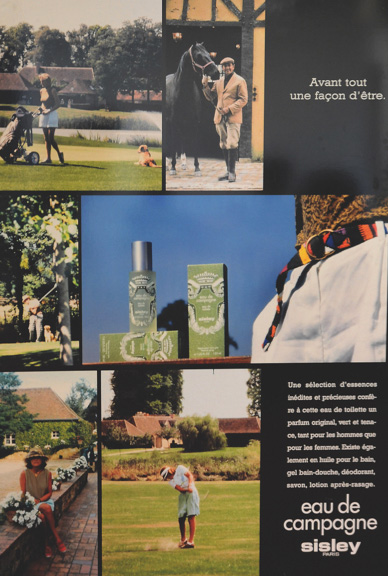 80
Sisley's Ecological Compound was created in 1980. Hydrating and revitalising, this essential skincare was designed to protect the skin's ecology. Ideal for both men and women, it quickly became the brand's bestseller and is appreciated across the world.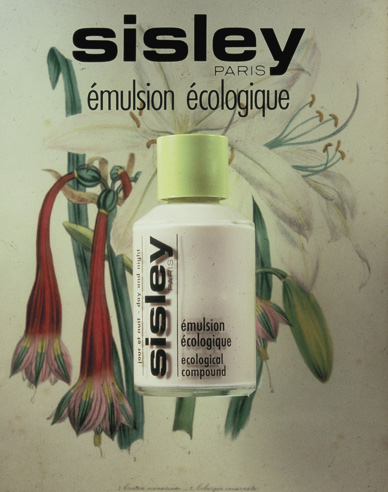 89
Formulated to repair damaged skin, Sisley's Restorative Facial Cream soon established itself as an indispensable cream adopted by the entire family. This iconic product also sets itself apart with its distinctive fragrance, which is well received.
90
Inspired by Isabelle d'Ornano's childhood memories of the Alcazar Palace gardens in Spain, when the air was filled with the fragrance of Seringa flowers at nightfall, Eau du Soir is a chypre fragrance with a very personal sillage that is both elegant and seductive. Today, it is a global phenomenon and the brand's bestselling perfume.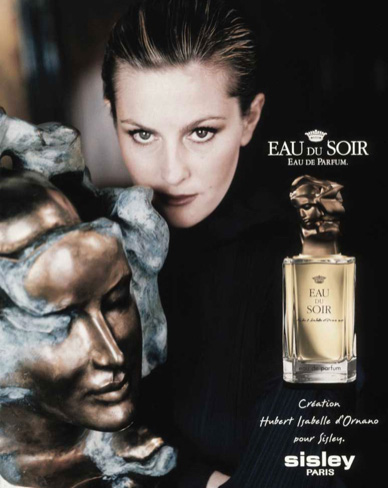 99
Based on 10 years of research, Sisleÿa unveiled a revolutionary approach to anti-ageing, providing a comprehensive and complex formula to counteract the known causes of ageing. Enriched with over 50 plant extracts, this firming, hydrating, anti-wrinkle and anti-free radical cream was met with fantastic international acclaim. The formula was changed only once in 2016 to incorporate new research on behavioural ageing, becoming Sisleÿa L'Intégral Anti- Age.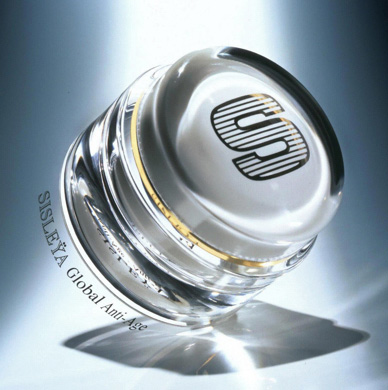 03
Creation of the French factory in Blois
To continue manufacturing its products in France, Sisley acquired a site in Blois, where the company was able to heavily invest in one of the most advanced cosmetics factories in the world.
05
The cutting-edge, All Day All Year was one of the first products to use epigenetic research. This anti-ageing daily skin care acts as a double shield, protecting the skin from external factors. Its combination of key ingredients stimulate the skin's barrier function to enhance its defenses.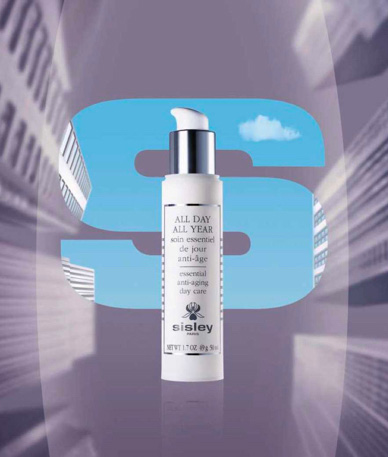 07
Creation of the Sisley-d'Ornano Foundation
The Sisley-d'Ornano Foundation is active in the fields of health, solidarity, education, culture and the environment.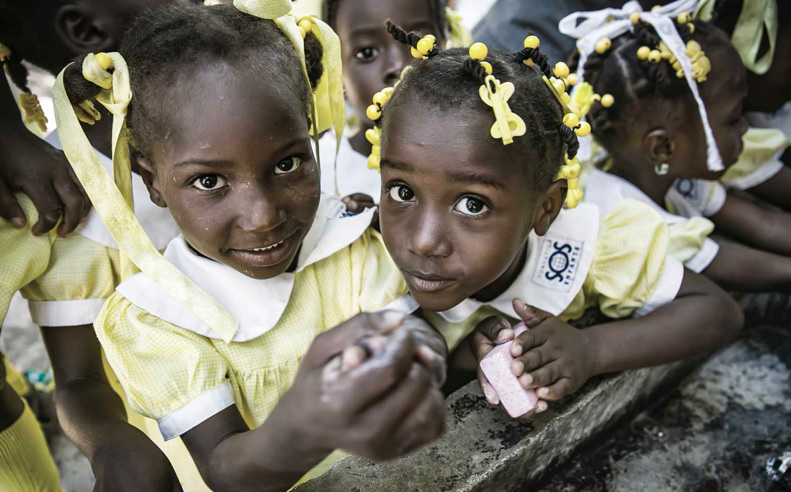 11
Inauguration of the Saint-Ouen l'Aumône site
The company's rapid development and growth led to a move from Gennevilliers to a new site in Saint-Ouen l'Aumône in the suburbs of Paris. This ultra-modern facility was designed in accordance with French environmental standards (HQE), complete with the largest solar roof in the Île-de-France region, bringing together research laboratories, a logistics platform and part of the company's administrative services.
11
The Black Rose Cream Mask is today, the bestselling mask in select perfume shops in France. It was the first product in one of Sisley's most iconic ranges, which includes the Black Rose Skin Infusion Cream, the Precious Face Oil and, most recently, the Eye Contour Fluid.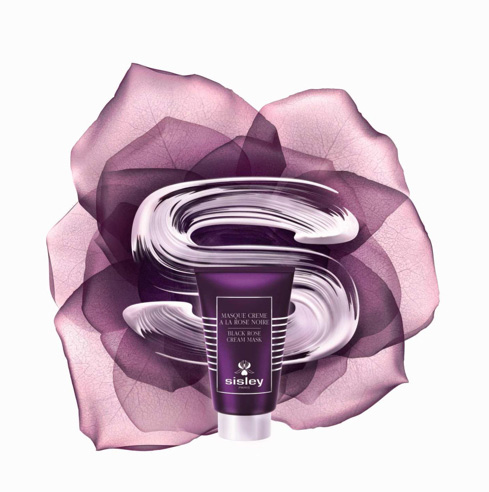 13
A new generation following in the founders' footsteps
Having joined Sisley in 1986, Philippe d'Ornano succeeded his father as President of Sisley in 2013 and continues to build the company's global strategy with his mother and sister, Christine, as well as with the French and international teams.
14
The Twists marked a new development in Sisley's makeup innovation with a skincare formula and original colours. Convenient, playful and attractive,the twist was a multi-purpose make-up product that could be used on the lips, eyes and cheeks. Their success encouraged the brand to develop a wide range of makeup with skincare benefits.
17
This feminine fragrance is inspired by a unique rose from Isabelle d'Ornano's gardens in Berry, France. The name Izia is Isabelle's nickname in Polish, her country of origin.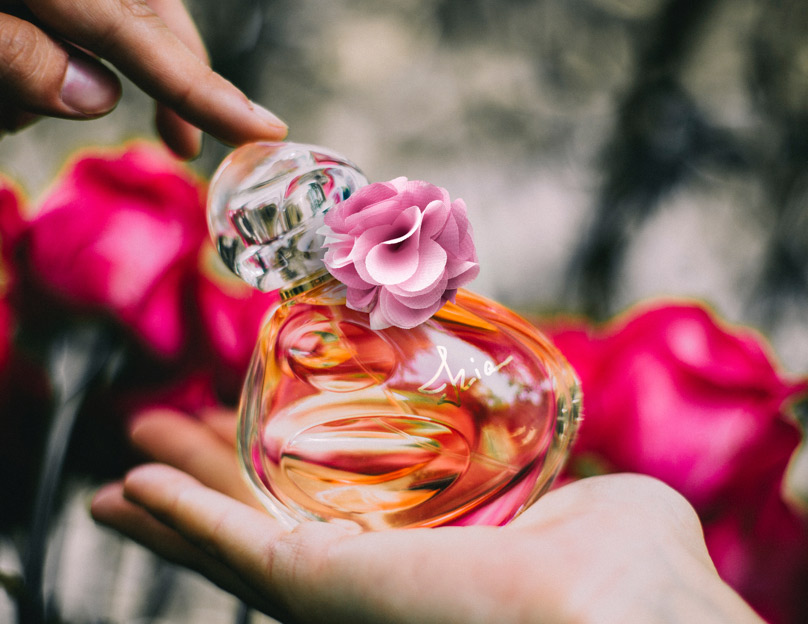 17
Inauguration of the new headquarters
Sisley moved to an Art Deco building at 3, Avenue de Friedland, in Paris' 8th district. The building was renovated in compliance with French environmental standards (HQE). This move enabled the company to create Maison Sisley, the brand's very first boutique/institute in the heart of the city, located at no. 5 on the same street. At the same time, the company launched Trois Cinq Friedland, a cultural season with exhibitions, debates, conferences and preview screenings, encouraging new encounters between art and culture and promoting charitable causes.
18
For the second time in its history after the founding of Sisley, the company launched a new brand specialising in haircare. With Hair Rituel by Sisley, the company applied its beauty and skincare expertise to the hair and scalp with the slogan, "Haircare is the new skincare". Created in response to widespread demand, this brand has been a great success.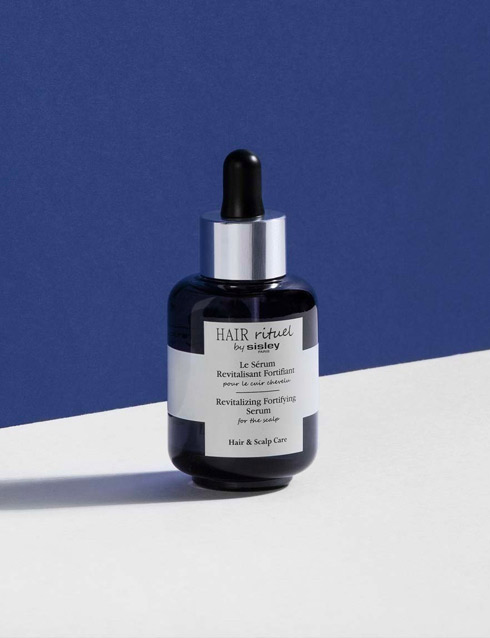 19
Additional Maisons Sisley opened in Lyon, Bordeaux, Prague, Munich, Madrid and will be opening soon in Moscow. You can now immerse yourself in the world of Sisley and discover a haven of well-being in the heart of several cities around the world.