Your Routine: Mature Skin
With age all of the skin's natural processes begin to slow down including our collagen production, hydration, and cell-turnover. From your morning cleansing to your overnight moisturizer, Sisley Paris can address these visible signs of aging with targeted care.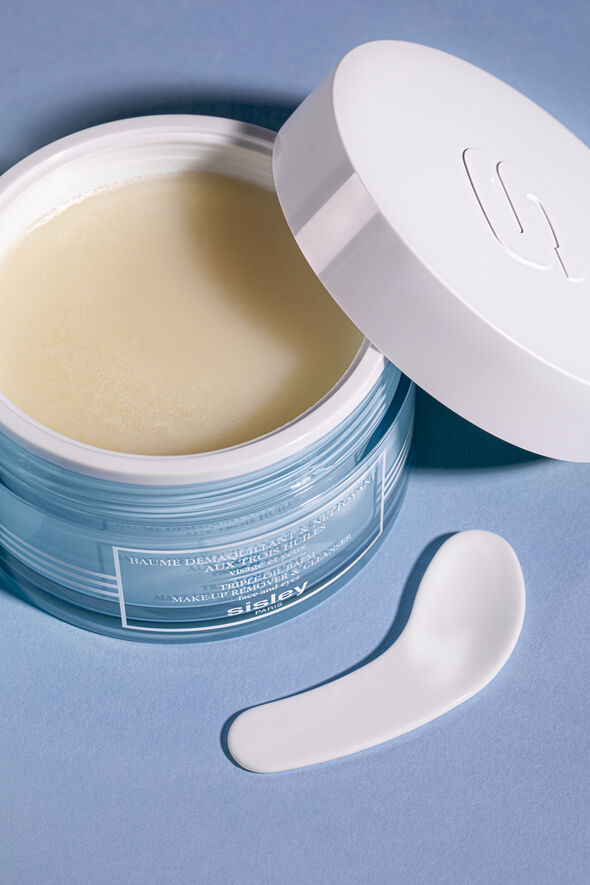 Step 1: Makeup Removal

The fragile under eye area is one of the first to show signs of aging. It is thinner and produces less oil, making it more susceptible to fine lines and wrinkles. Makeup residue can make this problem worse, but a harsh makeup remover can do the same. Look for a gentle yet effective makeup remover that provides care for the eyes as it cleanses.
The Eye and Lip Gel Makeup Remover begins with a soft, melting texture that refreshes the eye area as it erases makeup pigments, dust, and impurities. The formula combines softening and toning plant extracts with Pro-vitamin B5 to leave skin hydrated with a visibly rested appearance. Lyslait offers a creamy, milky texture to dissolve makeup while carefully respecting the skin's moisture balance. White Lily extract, known for its moisturizing and softening benefits, leaves skin feeling comfortable with a more luminous and supple look.
Step 2: Cleanse
The right daily cleansing formula makes it possible to gain anti-aging benefits as you remove pollution and impurities from the skin. The Phyto Blanc Brightening Cleanser can address the dullness and unevenness often seen in mature skin. Its intense cleansing action is enhanced with ingredients that brighten the complexion's appearance. The skin is left purified and softened with the added hydrating extracts.
The Radiance Foaming Cleanser features Gingko biloba extract to support the skin's radiance and Grapefruit extract to visibly smooth the complexion. Every application is a pleasure with its delicate and smooth texture that transforms into a cream when massaged into the skin. An effective combination makeup remover and cleanser, it easily removes makeup in addition to pollution, impurities, and sebum.
The Triple Oil Balm earned its name from its combination of three nourishing oils that remove makeup and fully cleanse the skin. Its unique texture begins as a balm that melts into a delicate oil on contact with the skin and transforms into a milky emulsion with water. All traces of the day are fully erased, and the complexion looks more beautiful and radiant.
A toner will remove any final traces of makeup, impurities, or excess sebum that is left after cleansing. And equally important, it will soften skin and make it better prepared to receive the anti-aging ingredients that mature skin needs. The Phyto Blanc Toner is a lightly astringent option that addresses common concerns of mature skin. Its toning formula tightens the look of enlarged pores and uses a combination of plant extracts to support a more even and luminous complexion. Eau-Efficace is true multi-function formula that performs three daily tasks for the complexion: makeup removal, cleansing, and toning. A micellar water that was designed to thoroughly remove impurities, pollution, and makeup, it remains gentle and soothing enough for mature skin. The finish is clean and matte with a refreshed, radiant appearance.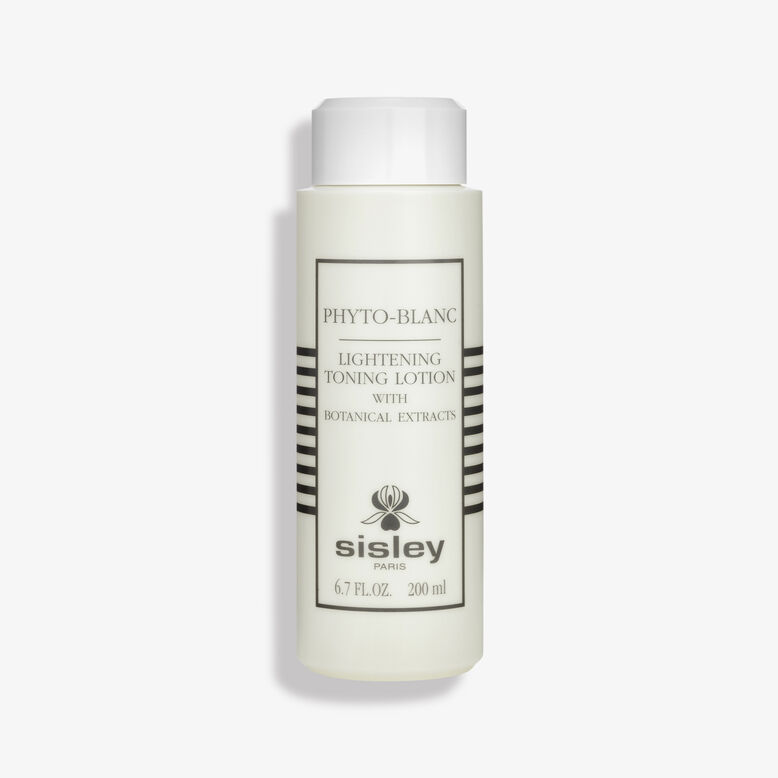 Toning lotion with brightening, hydrating, and purifying properties
"Nighttime is the period during which our skin naturally repairs itself, making it the ideal time for a targeted nighttime moisturizer with anti-aging benefits."
Daily moisture care is vital to mature skin, which is drier due to long-term sun exposure, decreased oil production, and slower cellular renewal. Application of a moisturizer in the morning and evening nourishes mature skin and serves as an opportunity to integrate beneficial anti-aging ingredients.
Sisleya Anti Age is a complete anti-aging formula that fights against the visible signs of genetic, environmental, and behavioral aging. As moisture is replenished, the skin's own youth-enhancing abilities are boosted with a cocktail of key revitalizing ingredients. Phyto Blanc Le Soin provides the intensive moisture that mature skin needs and offers brightening benefits for those with mature skin who are also experiencing uneven skin tone and dullness. A patented ingredient complex targets the appearance of dark spots and improves the look of the complexion's color harmony. The skin is left smoother and visibly refined. As collagen and elastin production break down with age, many with mature skin notice a lack of plumpness in the skin.
The Black Rose Skin Infusion addresses this concern with a combination of Alkekengi calyx extract and Padina pavonica to visibly plump skin creating a more youthful appearance. The moisturizer's silky texture transforms into micro-droplets of water upon application, infusing skin with hydration for instant comfort. Protection from the environment is imperative for mature skin as sun exposure and free radicals can speed up the aging process. All Day All Year can be easily layered over your daily moisturizer to provide further protection from these external aggressions. Its dual-purpose protective shield combats UVA-UVB rays and free radicals. Over time, this added protective layer can improve the look of radiance, tone, and density in the complexion.
Nighttime is the period during which our skin naturally repairs itself, making it the ideal time for a targeted nighttime moisturizer with anti-aging benefits. Supremya at Night features Sisley's Phyto-Complex LC12, a powerful combination of plant-based ingredients that works with the skin's own aging process to create a look of rejuvenation in the complexion. It goes on with the hydrating comfort of a cream but packs the power of a serum to give skin a visibly more youthful appearance.