Your Routine: Normal Skin
If you are lucky enough to define your skin type as "normal", it means that dryness and oily zones are likely not an issue for you. The skin care goals for normal skin types should be focused on the careful maintenance of your well-balanced skin. The steps of your daily skin care routine need to protect your complexion, preserve balance, and prepare you for occasional problem-solving.
Step 1: Makeup Removal

Leaving makeup on your skin overnight is a surefire way to disrupt the normalcy of your skin. Makeup residue can quickly clog pores, cause breakouts, and lead to dryness and inflammation in your complexion. It can also contribute to signs of pre-mature aging if it becomes a long-term habit. Fortunately, using an effective makeup remover is a quick daily step that prevents all of this. And in the world of Sisley, they do much more.
A great choice for a frequent wearer of waterproof makeup products is the Eye and Lip Gel Makeup Remover. It gently captures and removes (even stubborn) makeup pigments, dust, and impurities, leaving behind hydrating ingredients for a refreshed and luminous appearance. Try Lyslait for a creamier texture that dissolves makeup without disrupting the delicate balance of the skin. White Lily extract provides softening benefits to leave the complexion feeling comfortable and hydrated.
Step 2: Cleanse
Daily cleansing is an opportunity for normal skin types to address any skin concerns while enjoying a moment of relaxation. It is not uncommon to experience dullness or uneven areas of the complexion with a normal skin type. The Phyto Blanc Brightening Cleanser can act as the first step in a skin care routine to specifically address these concerns. The formula intensely cleanses and leaves the appearance of brighter, more even-toned skin. The Radiance Foaming Cleanser features a delicate and smooth texture that transforms into a cream when massaged into the skin. It multi-tasks as both an effective makeup remover and cleanser. Impurities, pollution, sebum, and makeup are replaced with softening and moisturizing skin care ingredients.
Another multi-tasking makeup remover and cleanser option, the Triple Oil Balm, delivers this dual benefit in a truly unique texture. The formula begins as a balm that melts into a decadent oil on the skin, which carefully removes even waterproof makeup. On contact with water, it transforms into a milky emulsion that washes away all traces of the day.
The right toner for normal skin types will help to remove any final traces of makeup or cleanser and prepare the skin for daily care. Most importantly, it does all of this while respecting the well-balanced moisture and sebum levels of normal skin. For a light astringent option that tightens the look of pores without stripping the skin, try The Phyto Blanc Toner. Featuring extracts of Lemon, Scutellaria, and White Mulberry, it supports a more even and luminous complexion as it cleanses and tones skin. Eau-Efficace is another multi-functional hero with a 3-in-1 formula that removes makeup, cleanses, and tones. Designed to thoroughly remove impurities, pollution, and makeup, it remains gentle and soothing on the skin. The finish is clean and matte with a refreshed, radiant appearance.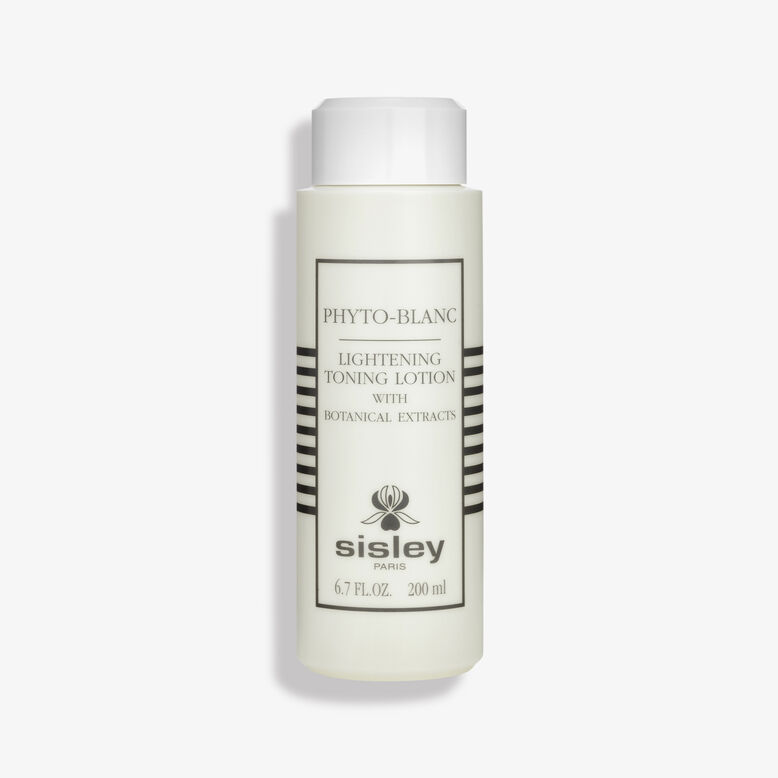 Toning lotion with brightening, hydrating, and purifying properties
"Moisturizing is every bit as important for normal skin as it is for dry skin."
Moisturizing is every bit as important for normal skin as it is for dry skin. This is because daily moisture care supports the skin's natural hydration system and delivers ingredients that protect the look of healthy, balanced skin. To preserve this balance, look for a well-rounded moisturizer with carefully selected hydrating and revitalizing ingredients.
The Ecological Compound utilizes a synergistic compound of plants to meet the skin's daily needs. Offering hydration and improved tone, this lightweight fluid formula also helps skin fight against environmental stress. Sisley's Moisturizer with Cucumber relies on the amino acids and mineral salts found in cucumbers to leave the complexion with a visibly revitalized appearance. Its fine, silky texture leaves skin feeling instantly refreshed.
For those times when normal skin can feel slightly dry, perhaps after exposure to the sun or excessively cold air, the Restorative Facial Cream is the ideal daily moisturizer to have on hand. Its key ingredient, Shea butter, offers soothing and nourishing benefits to boost hydration and comfort skin. All Day All Year provides the daily moisture that Normal skin types need along with ingredients designed to protect skin against the damaging effects of UVA-UVB rays and free radicals. The protective benefits of the formula give the complexion a more radiant, toned, and dense appearance.
 Phyto Blanc Le Soin provides intensive moisture while addressing the uneven tone and dark spots that even the most well-balanced skin types can experience. A complex of brightening ingredients helps to rebalance the complexion's color harmony, creating a brighter, more radiant appearance. At night the skin regenerates, making it the perfect time for a firming moisturizer that addresses fatigue and fine lines. The Night Cream with Collagen contains a high concentration of soluble collagen to target the visible signs of aging. Its gentle, creamy texture is soothing to apply at night and promotes a firmer, more youthful look.