Skincare • September 2020
The Velvet Collection
The skincare "caress" to repair dry skin. Sisley is expanding its collection of treatments to offer you soft and comfortable skin, protected from external aggressions.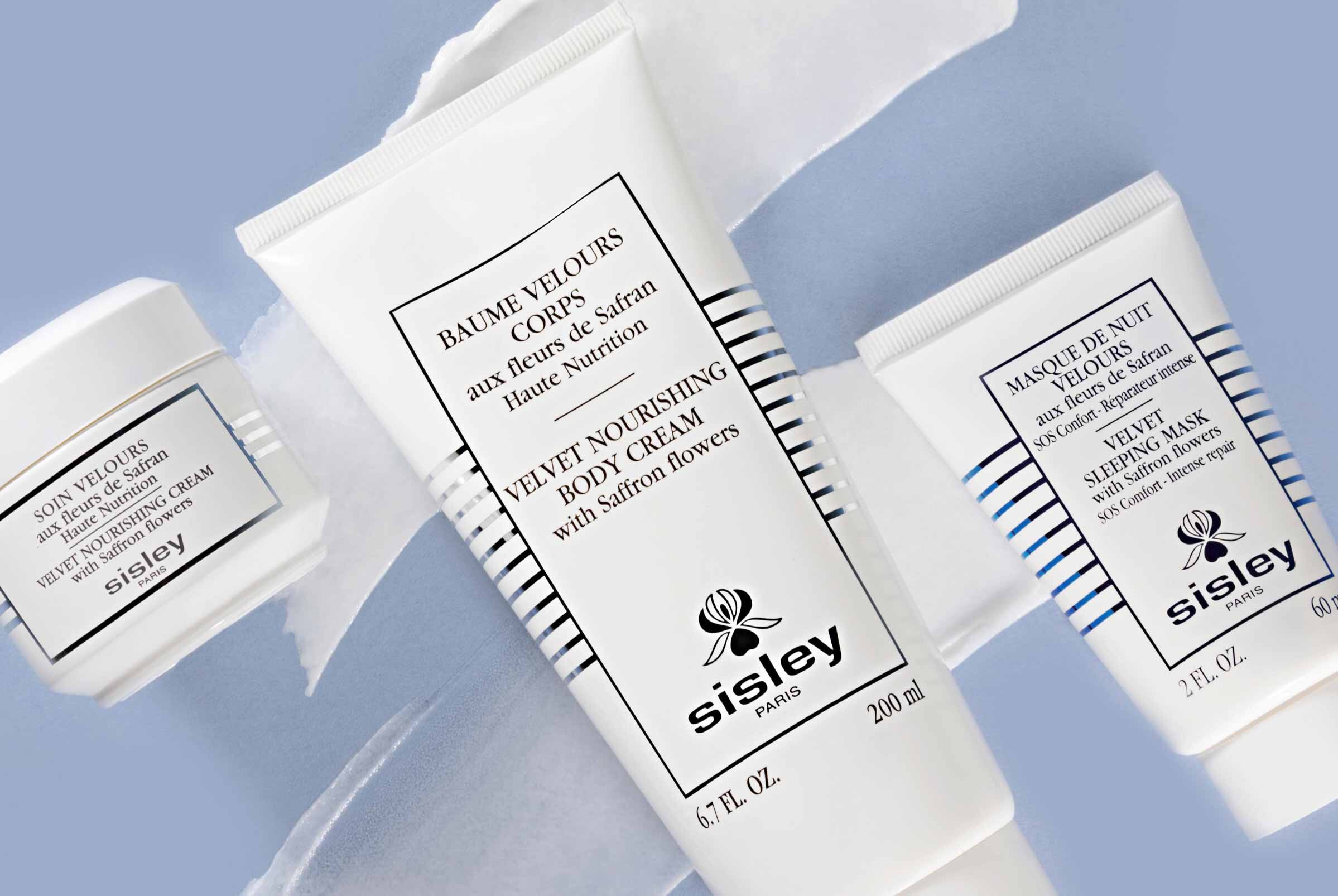 Tightness, redness, feelings of discomfort, irritation and a dull and rough appearance. Dry or very dry skin is more fragile due to its lack of nutrition and hydration, and requires special attention all year round. Sisley provides the ideal care your skin deserves with the Velvet Collection.
Weakened by lipid and hydration deficiencies, your skin suffers more from temperature changes, wind, UV radiation, chlorine, salt and air conditioning. Each change of season brings with it its share of aggravating factors.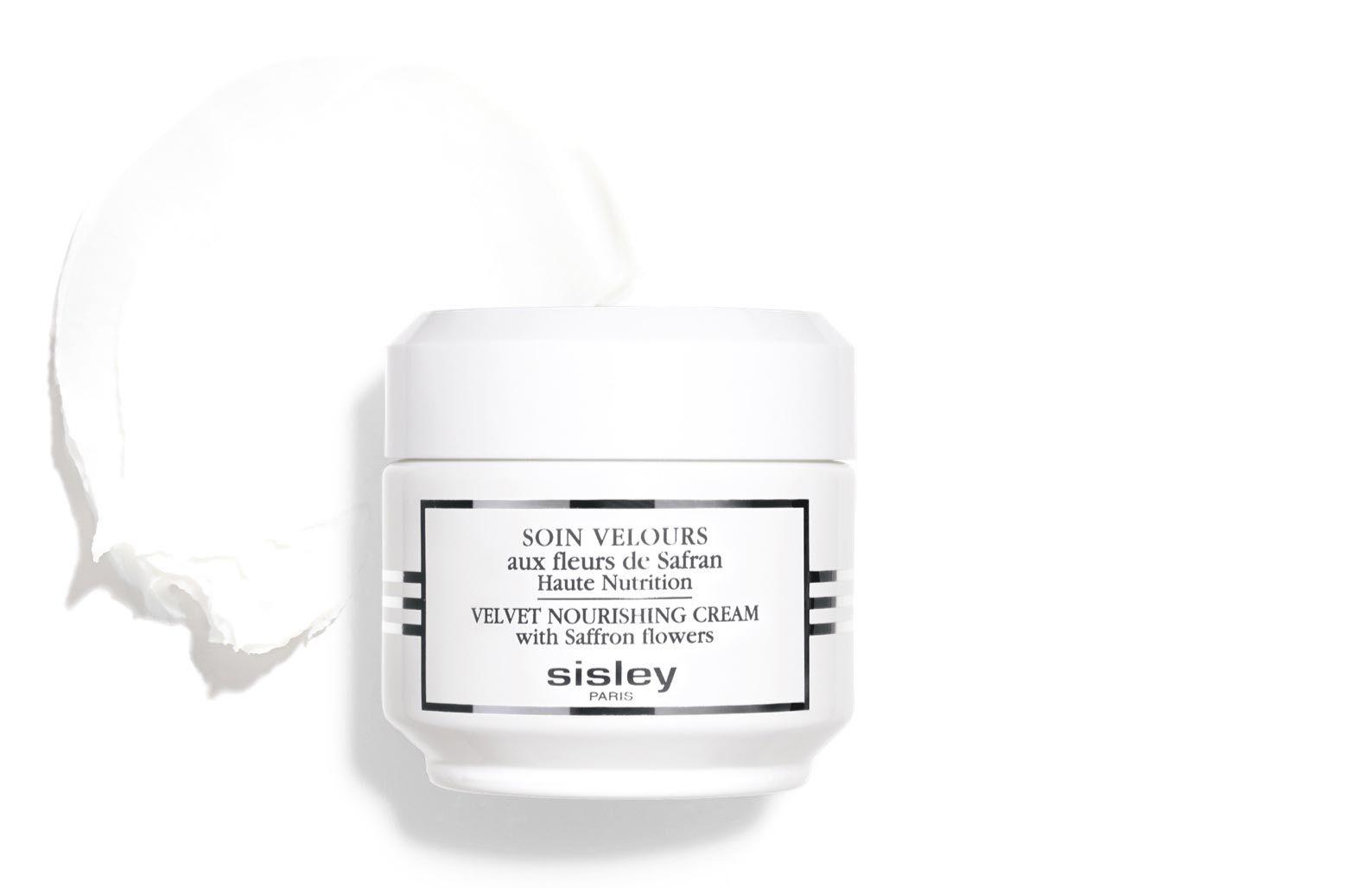 Sisley has combined the power of two of it's flagship treatments to meet specific needs: The Velvet Nourishing Cream with Saffron Flowers. Its unique renewable formula means it is a treatment that protects during the day and repairs at night, while acting on all factors responsible for dry skin. Its rich and fine non-greasy texture soothes without making your skin shiny.
The products in the Velvet Collection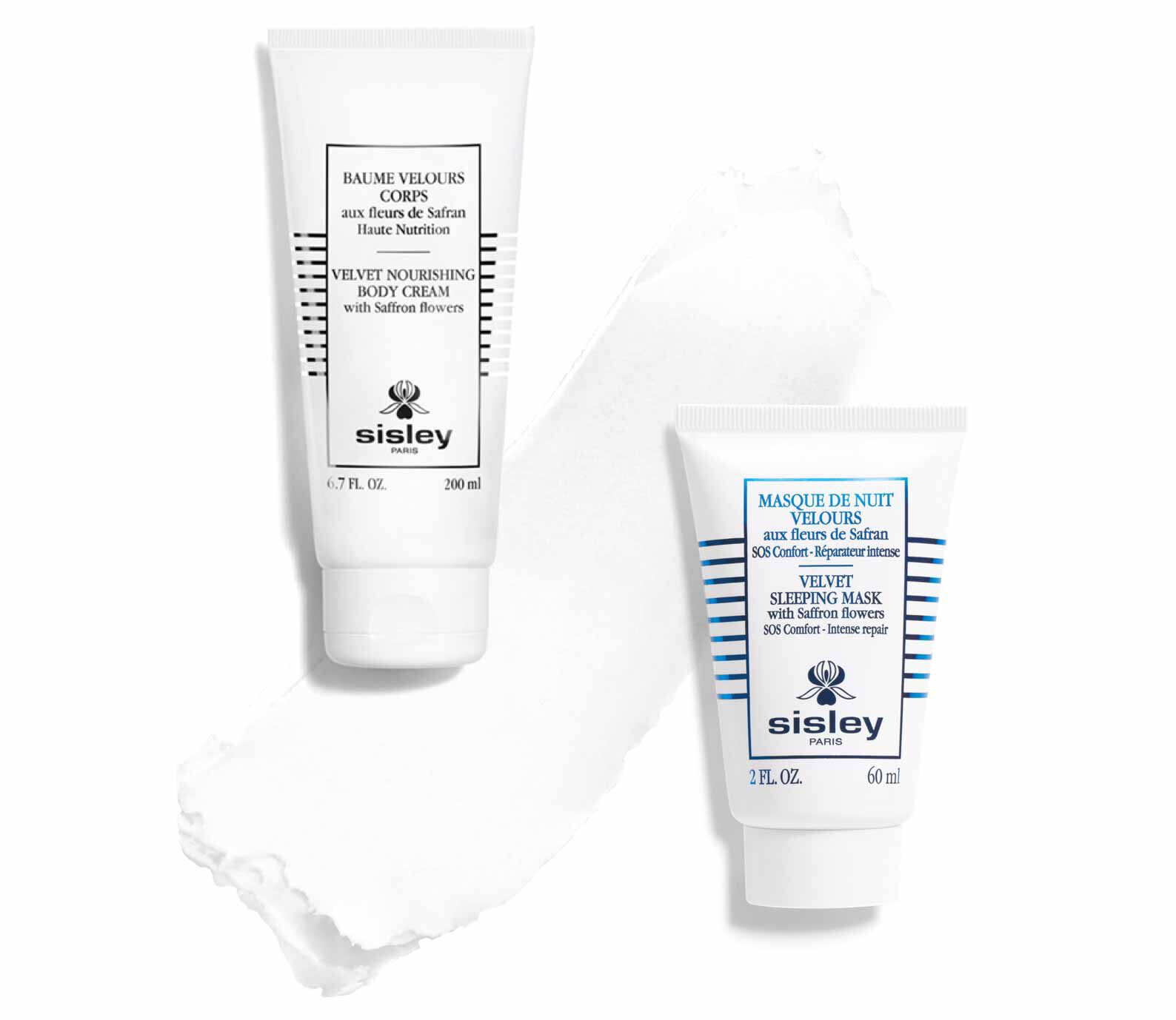 The Velvet Sleeping Mask with Saffron Flowers was developed in order to further capitalise on the restorative effect that night time provides. It optimises your skin's natural night time activity, providing comfort and soothing irritation, so that dry skin is relieved and supple upon awakening.
You can also treat dry to very dry skin on our body: The Velvet Nourishing Body Cream with Saffron Flowers, soothes, repairs, nourishes and moisturisies, your skin. Offering immediate protection and comfort for skin, even in the driest areas. It offers an ultra-sensory moment of well-being thanks to an enveloping texture and a soothing fragrance.
Give your skin the softness it deserves!