hair rituel • September 2023
Strong, shiny hair for autumn
Take care of your hair and get it ready for the new season with a reinvigorating, restorative Hair Rituel by Sisley.
The holidays are over, we've had amazing adventures with family and friends but now it's time for some me time and a beauty reset. How's your hair looking after the summer? Has it been ravaged by sun, salt, and chlorine? Is it rough and dry with more breakage and loss than usual? Luckily there's a haircare routine designed to restore your hair after summer damage and prepare the scalp and hair fibres for the arrival of autumn.
Restore strength and shine after the summer
To strengthen hair after the summer, revive radiance and prepare it to tackle the autumn, finish off your Summer Hair Rituel by Sisley with a deep treatment that's suited to your needs.
Nourish and restore with the Restructuring, Nourishing Balm
The Restructuring Nourishing Balm is rich in botanical oils to intensely nourish hair and restore its silky touch. Following a 30-minute treatment, hair is more soft and supple, and frizz is under control.
Apply the treatment to dry hair half an hour before you shampoo for express nutrition or leave it to act all night long for intense restoration.
Regenerate and strengthen with the Regenerating Mask
The Regenerating Hair Care Mask offers total regeneration for dull, lifeless hair, from the scalp to the tips. After shampooing apply to damp hair from root to tip, then massage the scalp with your fingertips. Leave in for 10 minutes then rinse thoroughly.
It's added benefit? A sensory melting texture and fresh fragrance that will transform your hair routine into a true moment of well-being.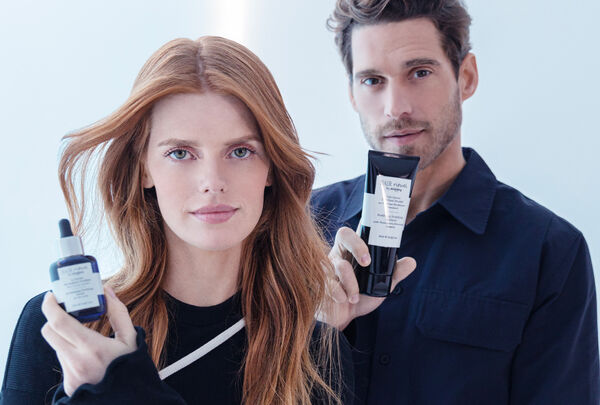 Regain density and volume in autumn
In autumn, as soon as the sky gets darker and temperatures drop, hair loses shine and lacks volume. To redensify the hair, try adopting new habits, like increasing your daily iron and vitamin B intake and learning to manage daily stresses with exercise or relaxation techniques.
In the bathroom, add a finishing touch to your haircare routine with Revitalizing Fortifying Serum for the Scalp, a no-rinse youth elixir that you can use every other day. Apply it to the scalp right by the hair follicle to restore strength, bringing the hair back to life.
1. Apply the serum to a dry or damp scalp line by line, targeting thinning areas.
2. Massage to stimulate the scalp and promote the absorption of active ingredients
3. Style as normal
This restorative, strengthening routine will ease your hair's transition into autumn for stronger, more beautiful hair.
Regenerating mask - nutrition and vitality