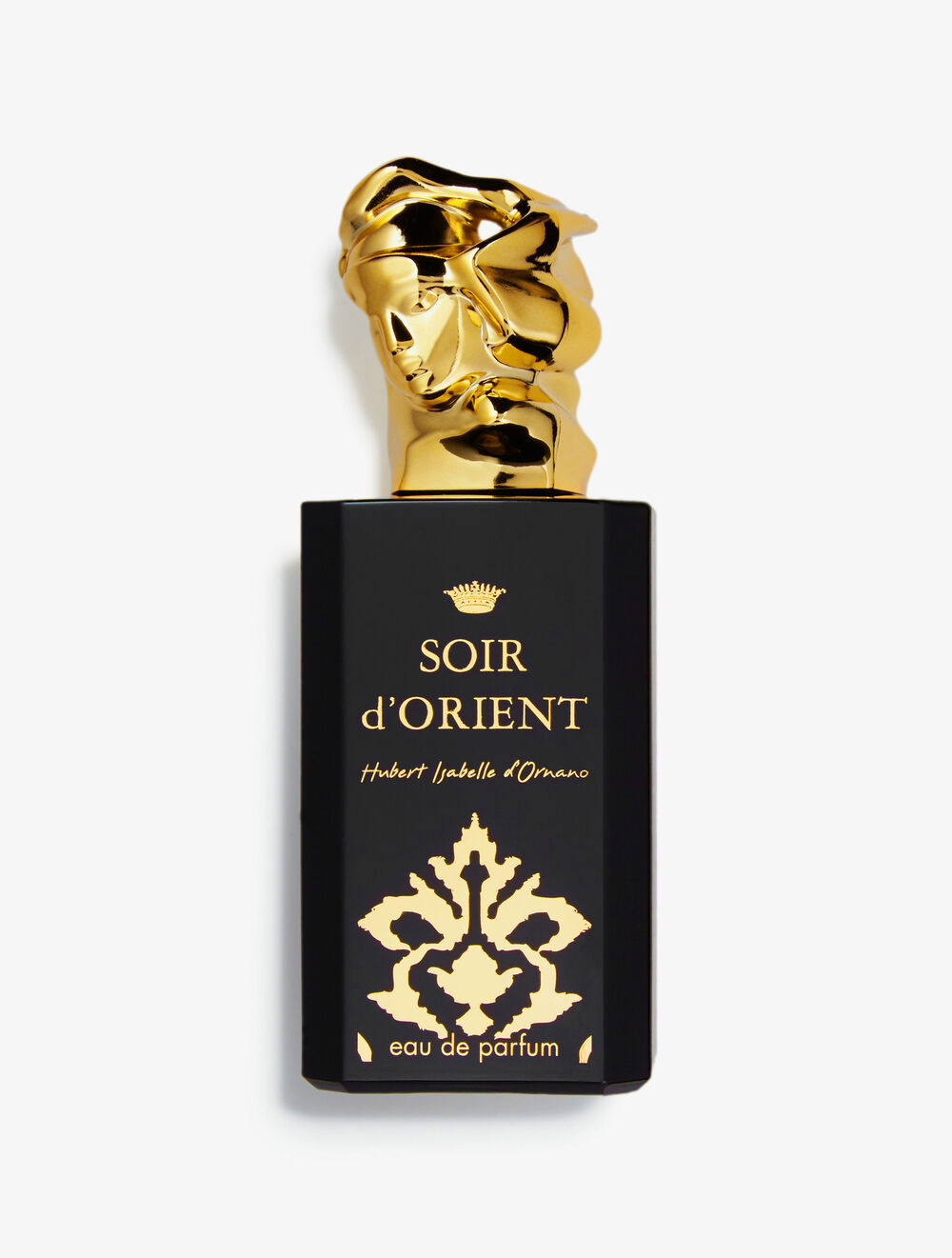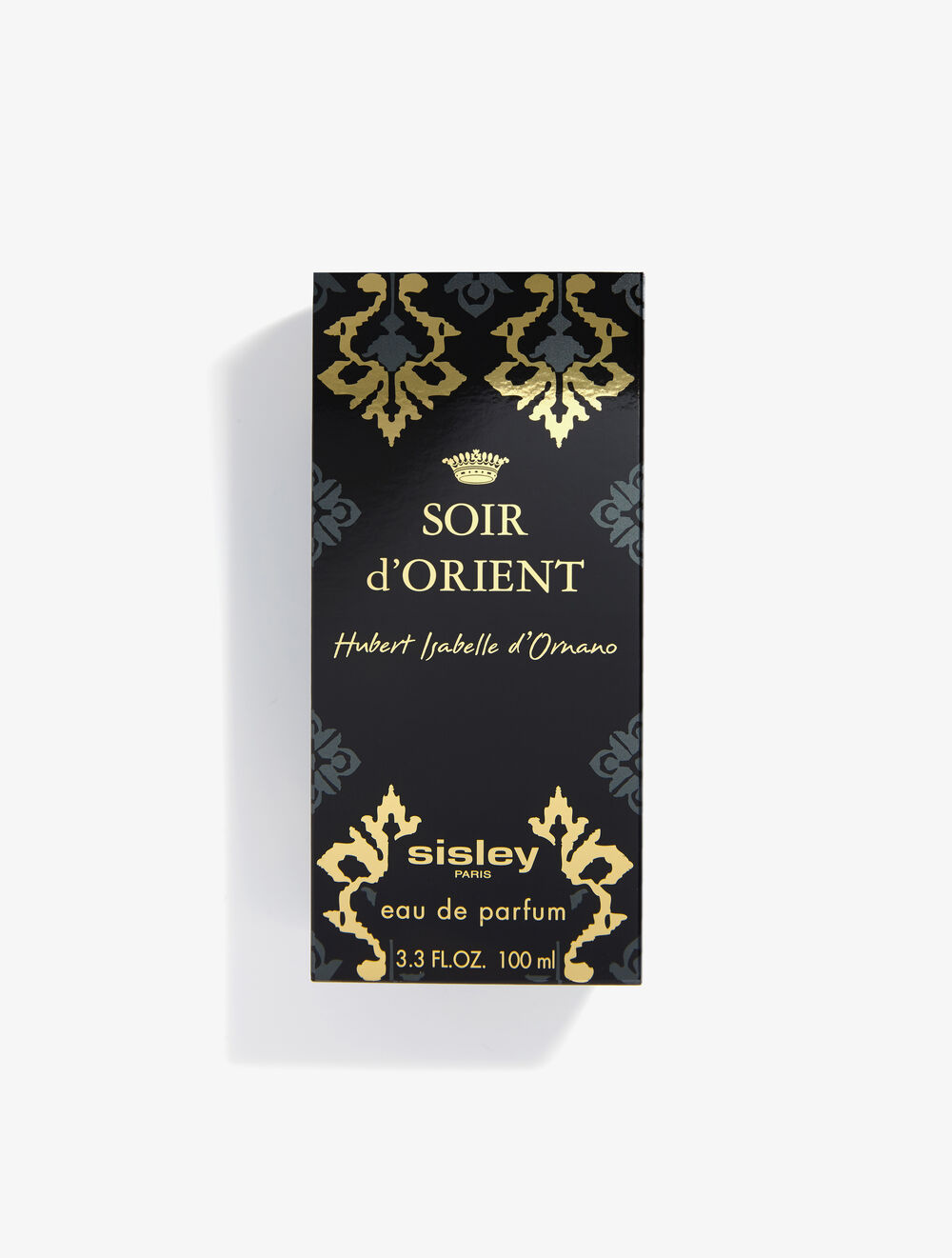 Soir d'Orient 100 ml
A perfume veiled in mystery that exalts a resplendent femininity. An enigmatic, dazzlingly sensual composition.
You cannot add this quantity to your basket because you've reached the maximum for this product.
This product is not available
Earn up to
20

points
with this product*.
The inspiration
A variation of Eau du Soir which envelops us in the distinctive, almost magical, atmosphere of an oriental palace.
The Alcazar reveals itself in a new light, suggesting a fragrance veiled in mystery which exalts a radiant femininity. A composition that is as enigmatic as it is dazzlingly sensual.
With sparkling and enchanting top notes, it seduces with its spicy, floral heart leaving a delicately woody warmth in its wake.

Olfactory notes
Top notes: Lemon Italia, Saffron accord, Galbanum
Middle notes: Rose Turkey, Geranium Egypt, Black Pepper
Base notes: Santalwood accord, Incense Somalia, Patchouli
Need personal advice or product information? Our beauty advisers are on-hand to help you from Monday to Thursday from 9 am to 5:30 pm and Friday from 9 am to 4 pm (freephone).
Monday to Thursday from 9 am to 5:30 pm
and Friday from 9 am to 4 pm (toll-free call)
Olfactory notes
List of Ingredients
ALCOHOL, FRAGRANCE (PARFUM), WATER/EAU (AQUA), TETRASODIUM EDTA, CITRONELLOL, HEXYL CINNAMAL, LIMONENE, ALPHA-ISOMETHYL IONONE, BENZYL SALICYLATE, GERANIOL, LINALOOL, EUGENOL, CITRAL, BENZYL BENZOATE, BENZYL ALCOHOL. IL#1A

The lists of ingredients contained in the composition of Sisley and Hair Rituel by Sisley products are regularly updated. Please refer to the ingredients list on the packageing before using the product.
SHARE YOUR REVIEW
and earn a My Sisley Club loyalty point **
Fast dispatch and very beautiful boxing
My order was pprocessed very well and received quickly. New website is lovely but....
I have used Eua de Soir for years as it suits my skin and it lasts and lasts and gets better through the day,also does not leave a nasty stale after scent on coats etc like other scents, I love the Scent and get many many compliments. Recently tried Soir D'Orinet and it is just wonderful for all the same reasons - my new favourite!
HOW ARE VERIFIED REVIEWS COLLECTED?
Verified Reviews is a trusted third-party selected by Sisley to collect reviews pertaining to experiences on the website and products following a purchase on the Sisley Paris website.
After an order is placed on the Sisley Paris website, customers receive an email from Verified Reviews inviting them to comment on the website and the ordered products, and rate their experience.
These ratings will be collected by Verified Reviews, and then posted on the Sisley Paris website after moderation in order to avoid the publication of reviews in the following cases:
- The review is considered defamatory.
- The rating doesn't match the comment.
- The text contains ineligible characters or is not legible.
- The descriptive elements of the consumer experience are not entered.
- Review identified as attempting to manipulate the average of the product or company.
- The content is unrelated to the rated subject.
- The text includes personal information or any other information likely to lead to identity theft: the first or last name of individuals that are not public corporations, phone numbers, specific postal addresses or email addresses, credit card, national insurance, or bank account numbers, or any other information likely to lead to identity theft.
- The text encourages purchasing from a competitor.
- The text indicates that the Consumer hasn't completed his or her consumer experience.
- The review manager considers that it could be held civilly or criminally liable.
- The content of the review is unlawful (obscenities, language that is abusive, of a sexual nature or homophobic, racistor antisemitic.)
- The review clearly demonstrates a conflict of interest.
- A consumer writes an inappropriate comment concerning the content of another review or its author.
- The text is clearly spam or mentions websites and URLs, including those of the customer or the manufacturer.
- The text includes a call for legal action.
- The customer expresses in writing their wish to change their review.
The reviews and the overall rating of products will be displayed on the website's product pages. The reviews and the overall rating of the website will be displayed on the Verified Reviews website for Sisley. The overall rating will also be displayed in the footer of the Sisley Paris website.
Sisley-Paris allows the possibility of answering each review received.
Your comment has been taken into account and is under review.
*Excluding any double points incentives or payment by gift card