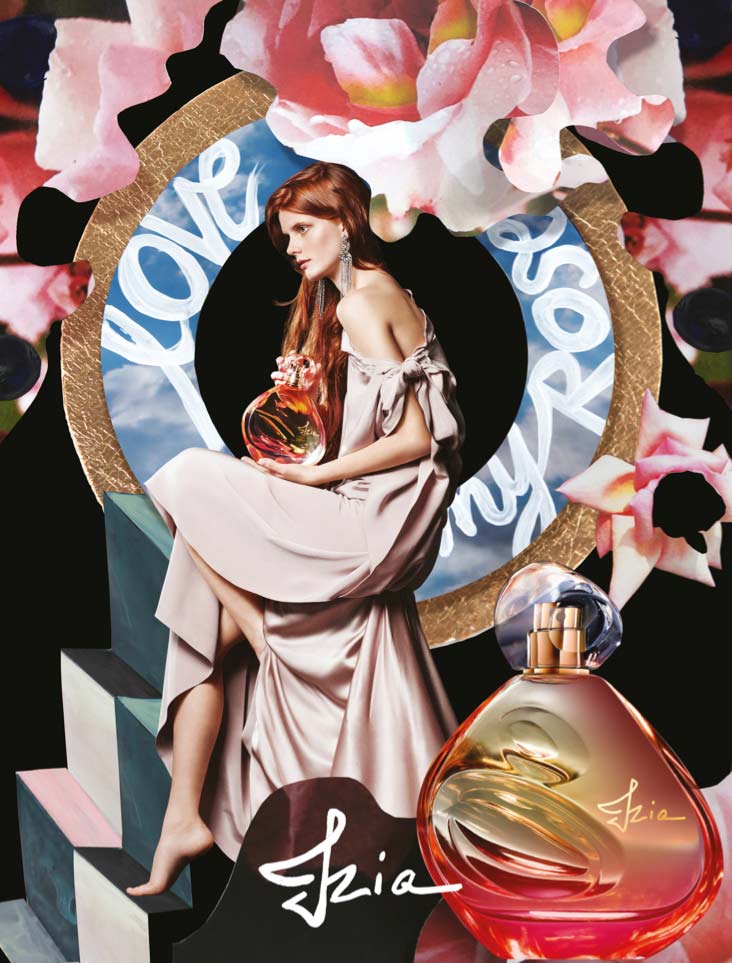 Izia,
a radiant and sun-filled flower
Izia's wake draws its radiance from the singular roses of Isabelle d'Ornano's garden. An oasis of softness, in the heart of Berry, where the designer once planted rose bushes, never imagining they would one day become the essence of a Sisley fragrance. Sheltered from the wind, these roses exude a unique scent, full of mystery.
The Izia range
A modern and feminine composition with a unique floral core
Women's fragrance - aldehydic, floral, musky

Izia's artistic universe
Feminine to the extreme, Izia is housed in a bottle with pink tones and golden reflections, designed by Bronislaw Krzysztof. Isabelle d'Ornano envisioned this abstract bottle as two glass sculptures, one placed one on top of the other. Because art is dear to the d'Ornano family, they asked London-based illustrator Quentin Jones to imagine Izia's visual universe: a patchwork where the romanticism of rose blends with Isabelle d'Ornano's embroidery and street art typography.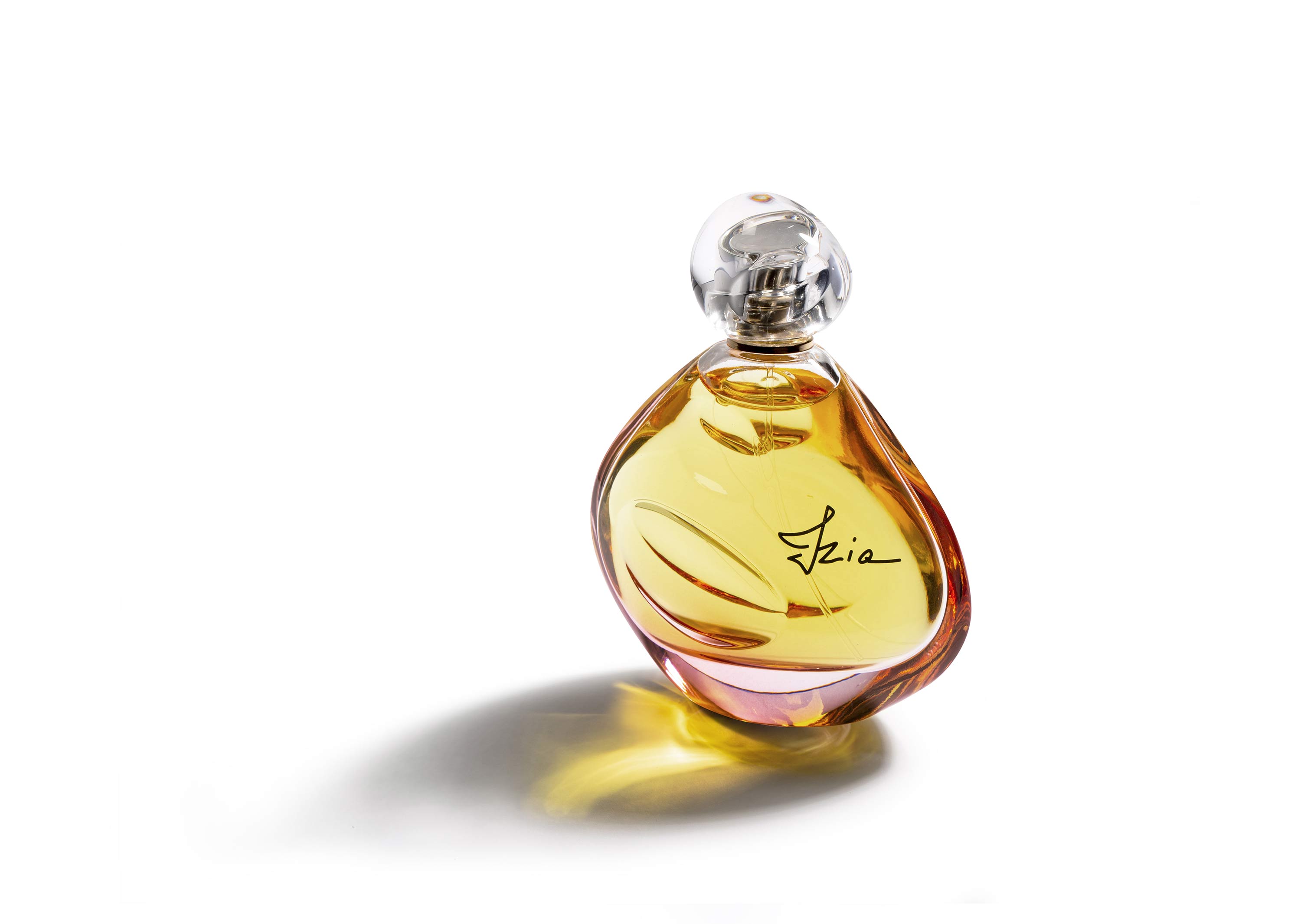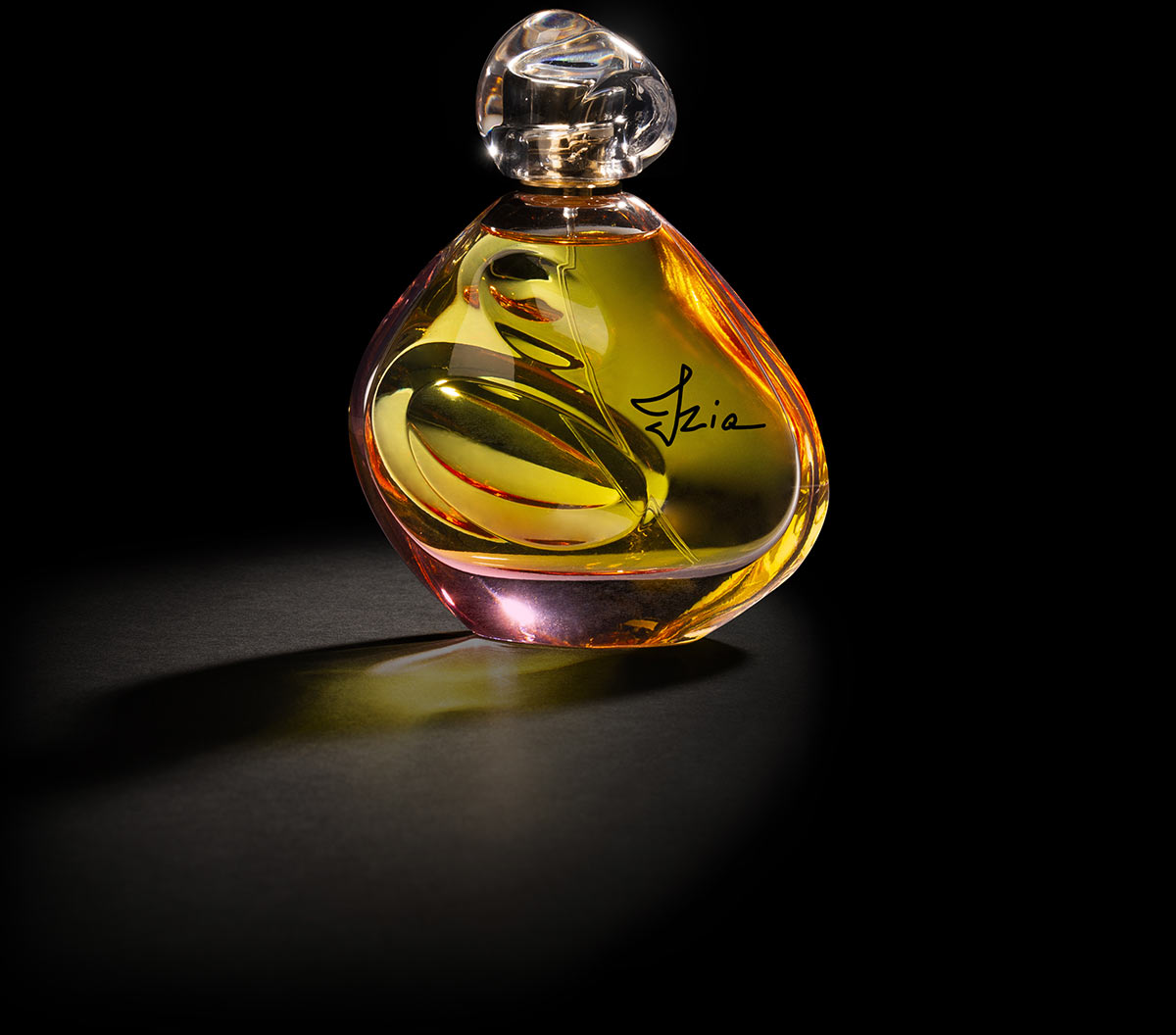 A singular bouquet
Izia, a nod to Isabelle in Polish, reveals itself in the guise of an airy, graceful, timeless rose. This floral bouquet, still pearled with morning dew, flies away in the sparkling zest of Calabrian bergamot. Carried by the vivacity of aldehydes, the rose embraces peony and jasmine, refreshed by the green notes of angelica. A flower carved out of diaphanous glimmers, set on a bed of velvety, gently sensual musks.
Fragrance
Fragrances Eaux Candles
An interplay of chypre, citrus and grassy aromas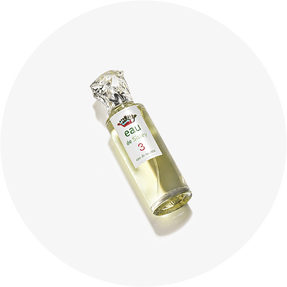 A fresh, spicy and oriental composition