skincare • September 2020
IN THE PRESS: Sisleÿa La Cure
As seen in Modern Luxury magazine by Phebe Wahl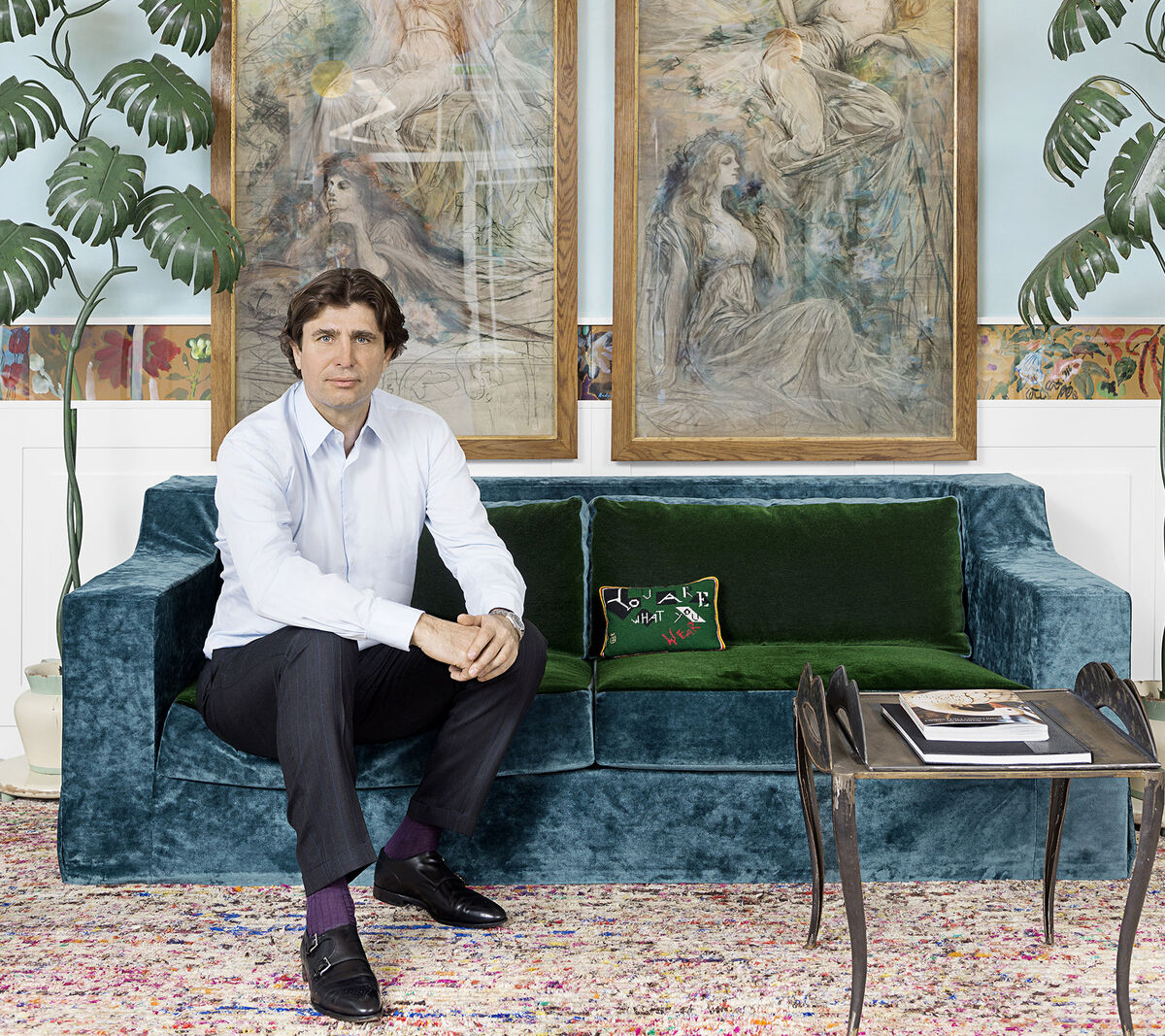 Philippe D'Ornano, President of Sisley Paris
Source Code
"Sisley-Paris' most luxurious launch to date, Sisleÿa La Cure, offers a four-week treatment that cracks the code to achieving youthful skin by reactivating its own energy source.
If 2020 has taught me anything, it's stress management. This year brought the unexpected indeed, but it also brought an increased focus on selfcare— and more time for my favorite indulgence: skincare. (Our skin is our largest living organ, after all.) So when I heard about one of my most beloved beauty brand's latest innovation—an intense four-week treatment backed by serious science—I was all in.
'Sisleÿa La Cure is a treatment that, for the first time, acts at the very source of skin youth by reactivating its vital energy in four weeks,' says Philippe d'Ornano, president of Sisley-Paris. Known for its powerful, efficacious, botanical-based skincare, Sisley-Paris debuted Sisleÿa, its groundbreaking anti-aging line, in 1999. Now, the French skincare brand unveils a new breakthrough with Sisleÿa L'Integral Anti-Age La Cure ($1,200), a four-week treatment inspired by Nobel Prize-winning cellular research.
Eight pumps—precisely—of the "cure" are to be applied to clean skin both morning and night in place of your regularly scheduled serums or creams, with specific instructions for an invigorating facial massage included with the product. Week one focuses on skin stimulation, two on repair, three on optimization and, finally, four on reactivation. Ideal for when the seasons change or during times of stress, the regimen is recommended for use once or twice per year.
'Sisleÿa La Cure is the ultimate result of an adventure that started at the end of the '80s,' explains d'Ornano. 'Our research teams were very patient and methodical in their work.' In fact, it took 10 years to develop the first Sisleÿa global antiaging treatment, which became an instant bestseller and was followed by the addition of Sisleÿa serums and the launch of Sisleÿa L'Integral Anti-Age in 2016. 'This formula adds the latest epigenetic discoveries—that is to say, behavioral aging,' he says, adding that the treatment acts at the very source of the skin's youth by reviving the cellular energy cycle. 'The source of energy for the cells comes from the mitochondria, which are sort of the 'batteries' of the cell. These mitochondria are numerous and operate in a network. The more the network is well connected, the more the cells are rich in energy. Conversely, when this network is poorly connected, cells lose their energy and aging is accelerating,' d'Ornano says, as I have flashbacks to AP Bio.
Turns out my nerdy interest in cell cycles can now help me get my skin glowing. For those in need of a refresh, a healthy cellular energy cycle depends on three defense mechanisms: protection, rescue and elimination—or autophagy, the subject of Yoshinori Ohsumi's paradigm-shifting research for which he received the 2016 Nobel Prize in medicine. The Sisley-Paris team was inspired by the discovery of the importance of this key cellular process and developed 19 ingredients to enhance cellular energy production.
'By successfully intervening and reviving these three mechanisms, the skin is therefore able to regain all the vitality of more youthful skin,' d'Ornano says. 'The four bottles will revive each of the key mechanisms at the source of cellular energy one by one.' One month to a total skin cell reboot? That's one four-week course I plan to ace."