Lyslait
Removes makeup and softens all skin types.
You cannot add this quantity to your cart because you've reached the maximum for this product.
This product is not available
Earn
13

points
with this product*.
Benefits
Lyslait is a creamy cleansing milk that effectively dissolves makeup while maintaining the balance in all skin types. Rich in White Lily extract, it creates an immediate sensation of comfort. The skin is left luminous, supple, and soft.

2019 Town&Country.com Luxury Beauty Award

Results
Lyslait removes makeup and creates an immediate sensation of comfort and softness. It leaves the skin luminous, supple, and soft.
Applications
Using your fingertips, apply Lyslait to the face and neck in a circular motion for effective makeup removal. Wipe away or rinse off, then complete makeup removal with the use of a toning lotion.
Key ingredients
The science of plants at the heart of this formula
White lily: hydrates, softens
Woodmallow:hydrates,softens
Linden: softens, soothes
Sunflower oil: nourishes, softens, revitalizes
Vitamin E acetate: anti-oxidant
Orange blossom: tones
Need personalized advice or information about a product? Our beauty consultants are available Monday to Friday from 9:30 am to 5:00 pm (toll-free)
List of Ingredients
WATER/EAU (AQUA), HELIANTHUS ANNUUS (SUNFLOWER) SEED OIL, HYDROGENATED POLYISOBUTENE, ISOPROPYL PALMITATE, TILIA CORDATA FLOWER WATER, CITRUS AURANTIUM AMARA (BITTER ORANGE) FLOWER WATER, BUTYLENE GLYCOL, GLYCERIN, CETEARYL ALCOHOL, TOCOPHERYL ACETATE, MALVA SYLVESTRIS (MALLOW) FLOWER EXTRACT, TILIA CORDATA EXTRACT, LILIUM CANDIDUM FLOWER EXTRACT, LAURYL GLUCOSIDE, POLYGLYCERYL-2 DIPOLYHYDROXYSTEARATE, C14-22 ALCOHOLS, CARBOMER, CETEARETH-20, CETYL ALCOHOL, C12-20 ALKYL GLUCOSIDE, DISODIUM EDTA, SODIUM HYDROXIDE, XANTHAN GUM, CITRIC ACID, PHENOXYETHANOL, DEHYDROACETIC ACID, POTASSIUM SORBATE, SODIUM BENZOATE. IL#3A

Please note that the ingredient list in the composition of Sisley and Hair Rituel by Sisley-Paris may change or vary over time. Please refer to the product packaging you receive before using for the most up to date ingredient list.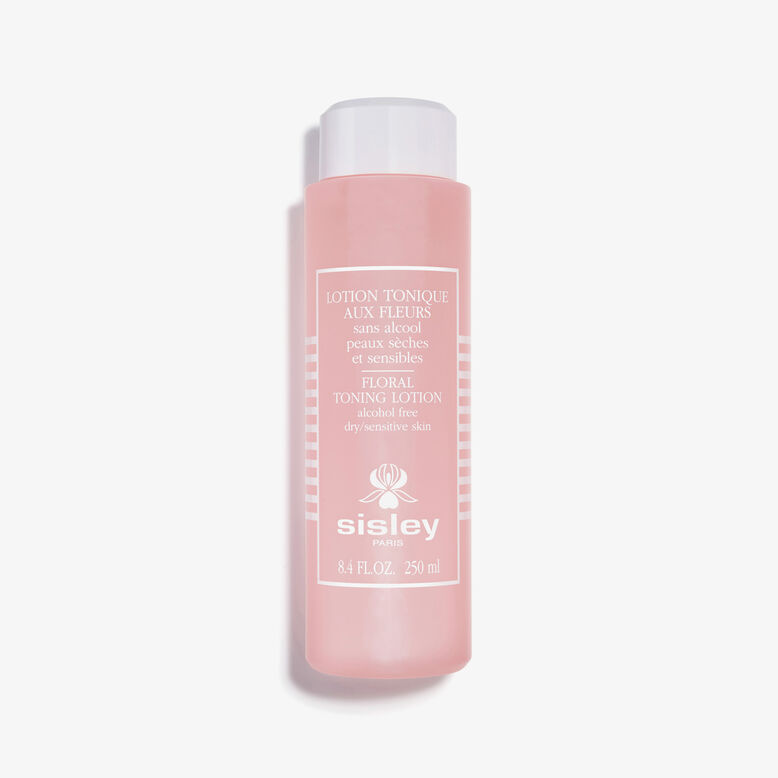 For Dry and Sensitive Skin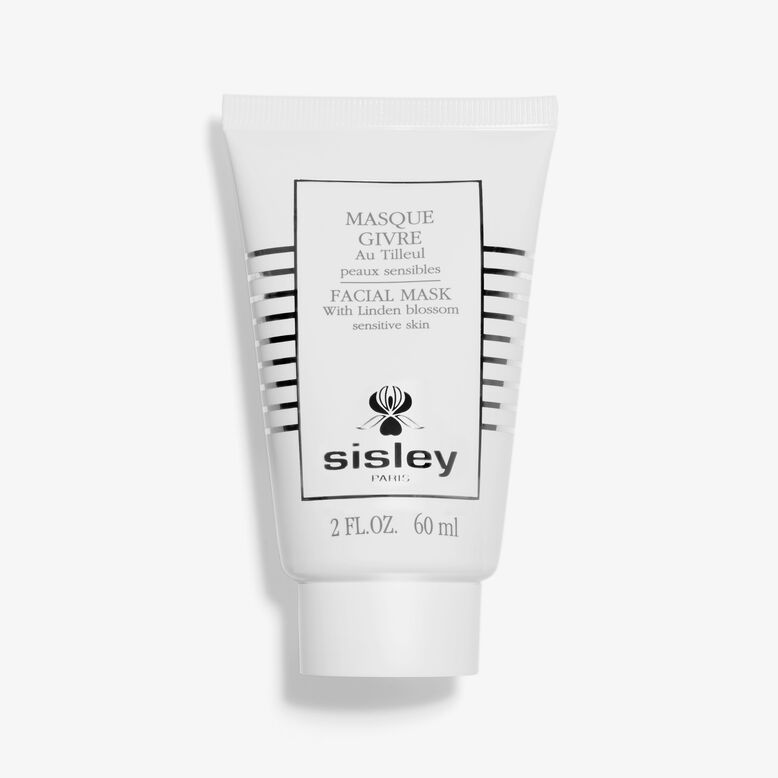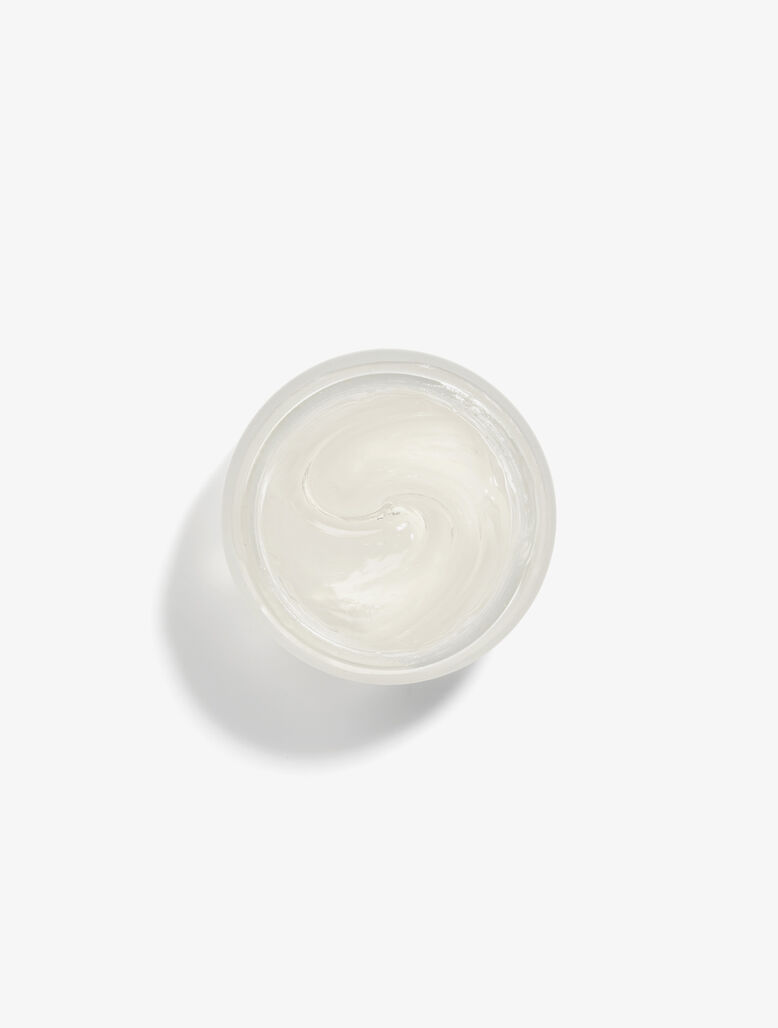 Hydrates and Treats Under-Eye Puffiness
Share your reviews
and earn five (5) My Sisley Club Loyalty Points**
I love love love this cleanser! It's easy to apply and remove. It does a pretty good job at removing my makeup also. It leaves skin really soft and healthy looking. The scent is light and pretty. I like that it's got the pump bottle too, it makes it easy to dispense.
This is the best face cleanser I've ever use. Doesn't dry my face.
The best cleanser for dry skin
Sisley Paris Lyslait Cleanser is by far the best cleanser for dry skin. I have tried every other cleanser out there and every time I do I wake up in the morning with fine lines. It is thorough yet gentle and preserves the moisture in the skin. Highly recommend!
I buy this cleansing milk over and over again. It is expensive, but worth every dime.
As with most Sisley products. This one doesn't disappoint. The light scent isn't over the top and it gives a thorough fresh cleanse. While not a heavy wearer of makeup, occasionally I'll have a light layer of foundation topped with a powder and this manages it easily. Dispenser is set to give you the perfect amount, not too much is needed and devised well to refill travel sizes. This bottle will last ages making price per use come down relative to some others. It's worth the investment in skin health. I'm hooked.
I love this cleanser. After one use I noticed a difference. I have very sensitive skin and have to be careful not to irritate it. This deep cleans my skin without causing redness. . I love it!!
Soothing Makeup Remover and Cleanser
Lyslait completely removes makeup from my sensitive skin leaving it soothed and calmed. It is a great cleanser to use after an IPL because it cleans without irritating. It is definitely a must for a shelfie!!!
This face wash is magical. It's like velvet on the skin when you wash. Even after the first time, my skin felt and even looked softer, more supple. I will never give this up!! #givebysisley
This is my absolutely favorite cleanser! I've tried so many cleansers over the years - I will never buy anything else, This is gentle on my skin, I rinse off with water and follow with the floral toning lotion. My skin has never been healthier!
I love this makeup remover for my dry skin!! I find that it works best when I pour a dollop into my hand and then massage it directly onto my dry face with makeup. After all the makeup is melted, I go in with a cotton pad soaked with micellar water and cleanse the melted makeup. My face is left clean and not dried out, ready for my night time skincare.
Amazing and Gentle for my Rosacea, Sensitive Skin!!
This cleanser is amazing. I have sensitive, rosacea, easily irritated skin. This milk cleanser is very gentle and effective. My skin feels oh so very soft and not dry nor tight. Also, the beauty of this cleanser is that it gives my skin a glowy, dewy look and it lasts all day!!!! I was using the La Mer foaming cleanser but I think that is a bit drying so I use this Sisley Milk in the AM and the La Mer foaming cleanser in the PM for a deeper, squeaky clean.
I have been using this cleanser for a few months. I like the creamy consistency of it. I have noticed that I really have to rub it into my skin and rinse it off well for it to completely remove my makeup. Does not irritate my sensitive skin. I also do not have to use a lot to clean my face. Like most Sisley products a little product does the job,
This is by far the best cleanser I have ever used. It also doubles as a makeup remover. It's very soothing for my dry and sensitive skin post-pregnancy. I also used it during my pregnancy and it was phenomenal. I've tried many cleansers on the market and this is my absolute favorite. A Sisley!!!
I have never used milk cleansers before. I tried the sample I got with my purchase and I could visibly feel the difference in my skin the next morning after I use the cleanser in the night. My skin has been never this soft and even toned. I ordered the full size after a couple of days of using it. #givebysisley
HOW ARE VERIFIED REVIEWS COLLECTED?
Verified Reviews is a trusted third-party selected by Sisley to collect reviews pertaining to experiences on the website and products following a purchase on the Sisley Paris website.
After an order is placed on the Sisley Paris website, customers receive an email from Verified Reviews inviting them to comment on the website and the ordered products, and rate their experience.
These ratings will be collected by Verified Reviews, and then posted on the Sisley Paris website after moderation in order to avoid the publication of reviews in the following cases:
- The posted review is considered defamatory.
- The rating doesn't match the comment.
- The text contains random characters or is so poorly written as to be nearly unintelligible.
- The descriptive elements of the consumer experience are not entered.
- Review identified as attempting to manipulate the average of the product or company.
- The content is unrelated to the rated subject.
- The text includes personal information or any other information likely to lead to identity theft: the first or last name of individuals that are not public corporations, phone numbers, specific postal addresses or email addresses, credit card, social security, or bank account numbers, or any other information likely to lead to identity theft.
- The text encourages purchasing from a competitor.
- The text indicates that the Consumer hasn't completed his or her consumer experience.
- The review manager considers that it could be held civilly or criminally liable.
- The content of the review is unlawful (obscenities, language that is abusive, of a sexual nature or homophobic, racist, antisemitic, etc.)
- The review contains concrete elements demonstrating a conflict of interest.
- A consumer writes an inappropriate comment concerning the content of another review or its author.
- The text is clearly spam or mentions websites and URLs, including those of the customer or the manufacturer.
- The text includes a call for legal action.
- The customer expresses in writing their wish to change their review.
The reviews and the overall rating of products will be displayed on the website's product sheets. The reviews and the overall rating of the website will be displayed on the Verified Reviews website for Sisley. The overall rating will also be displayed in the footer of the Sisley Paris website.
Sisley-Paris leaves open the possibility of answering each review received.
Your comment has been taken into account and is under review.
*excluding any extra loyalty points or payments by gift card