When your face is your canvas, give it as much care and love it needs. Celebrity make-up artist Jo Baker shares the accessible daily skincare routine she swears by for a happy skin and a happy life.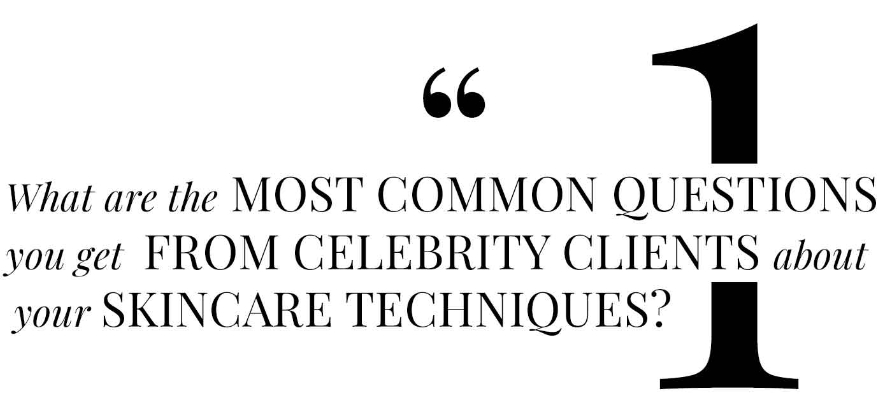 One of the most common skincare topics I am asked about, which everyone can relate to, is the never-ending stress to our skin and the reactions it can create. We are all working so hard these days, and the pressure is on! For a lot of people, it comes out in their skin. Redness, dullness, blotchiness, breakouts, and puffiness which can all be attributed to a lack of hydration. My advice is to rest, enjoy good nutrition and generally take good care of ourselves. I talk to my clients about this health/skin connection and share with them my skincare routine.
2. Can you walk us through your skin care routine for an average morning and evening?
I love it when my skin feels clean and refreshed, so in the morning I take a steaming warm face cloth and compress my whole face. Next, I love to massage my skin for extra muscle simulation and sculpting. I'll do that for two minutes if I'm short on time or up to ten minutes if I'm not in a rush. Then, I like to use a treatment-based layer, so I apply Sisleÿa L'Integral Anti-Age Radiance Anti-Dark Spot Serum which immediately brings my skin to life. I really like the instant glowing, bouncy skin it gives me, but I love feeling totally assured that throughout the day it is helping with my sun damage, dark spots and general appearance and texture. It has become my number one, cannot live without this skincare step since I discovered it.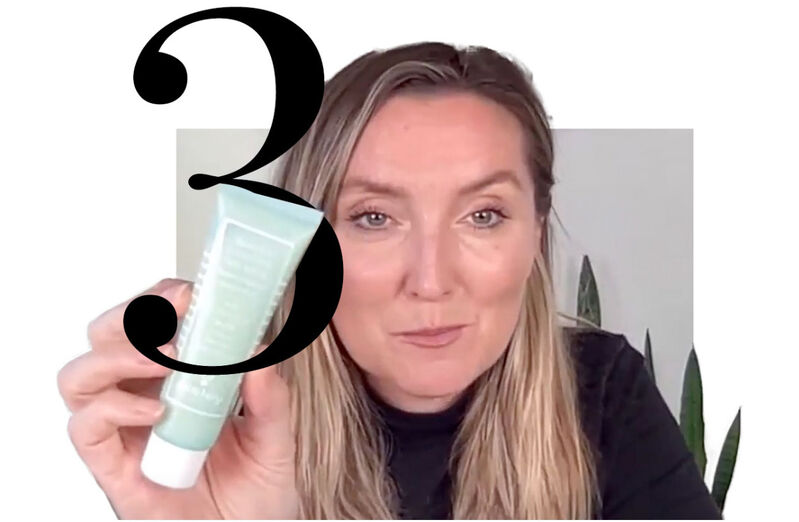 Q: What do you add to this daily routine when you are going to an event at night?
If I'm preparing my skin after having a shower, I will take the extra time to depuff my eye area. While I'm getting dressed, I apply Sisley's Eye Contour Mask generously around my eyes and let it sink in for ten minutes. I find that the hydration boost makes my eyes look more awake and the whole area looks smoothed and younger.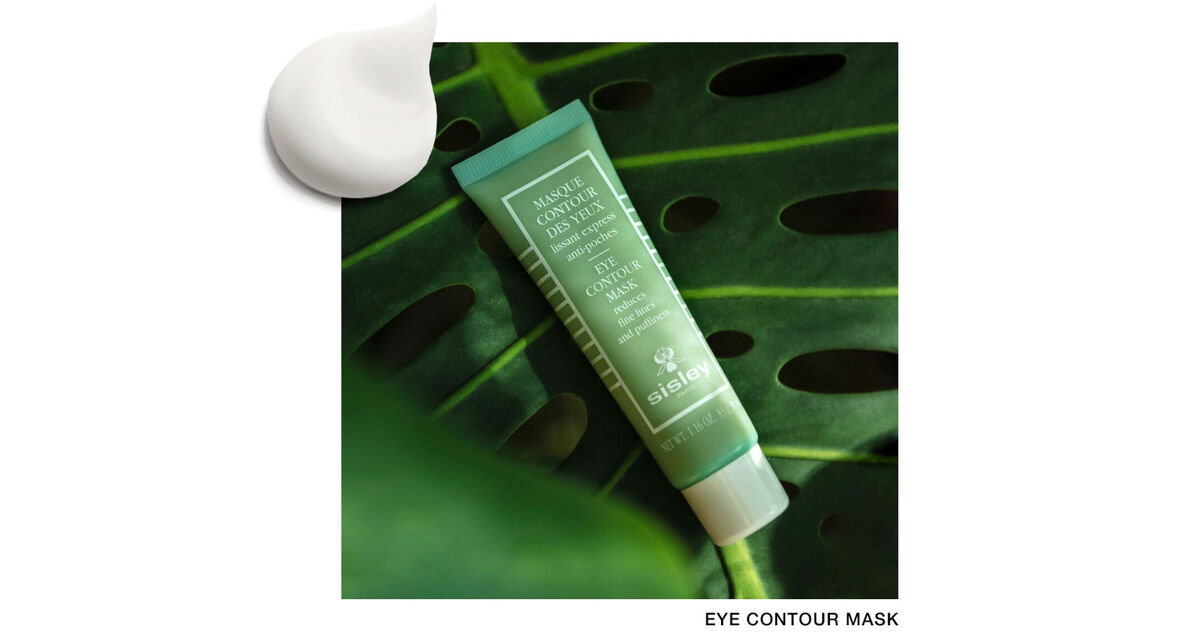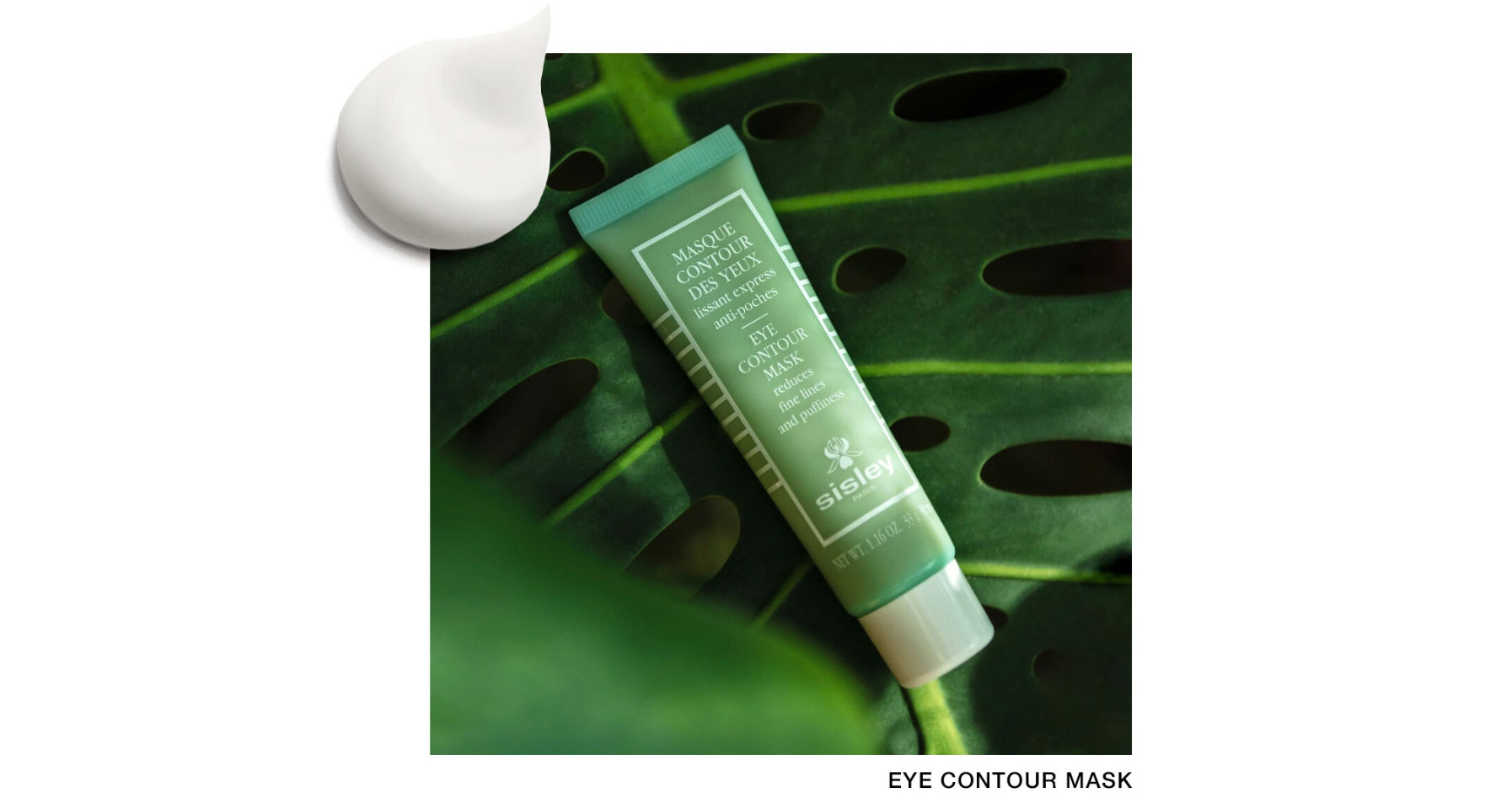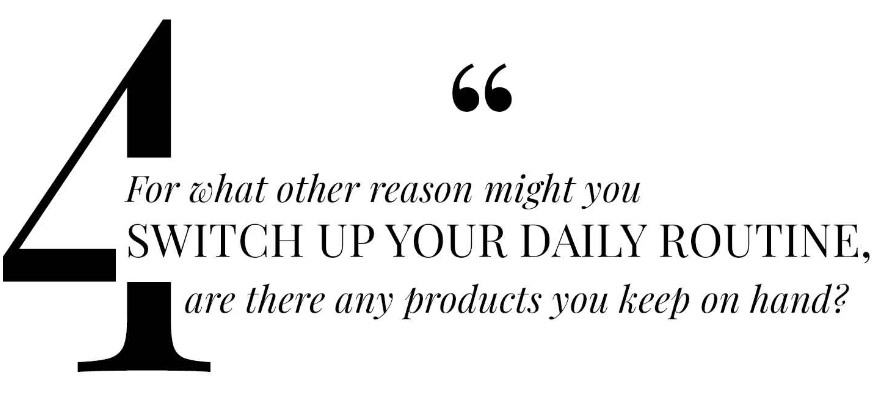 I tend to keep my skincare routine pretty "routine". I believe these products work their best with frequent and consistent use and that's when I have seen the most obvious results. But from time to time my skin shows me it needs different attention.
When I have been in the sun, I like to add something as after-care. I'll usually opt for a simple comforting product like Sisley's Moisturizer with Cucumber.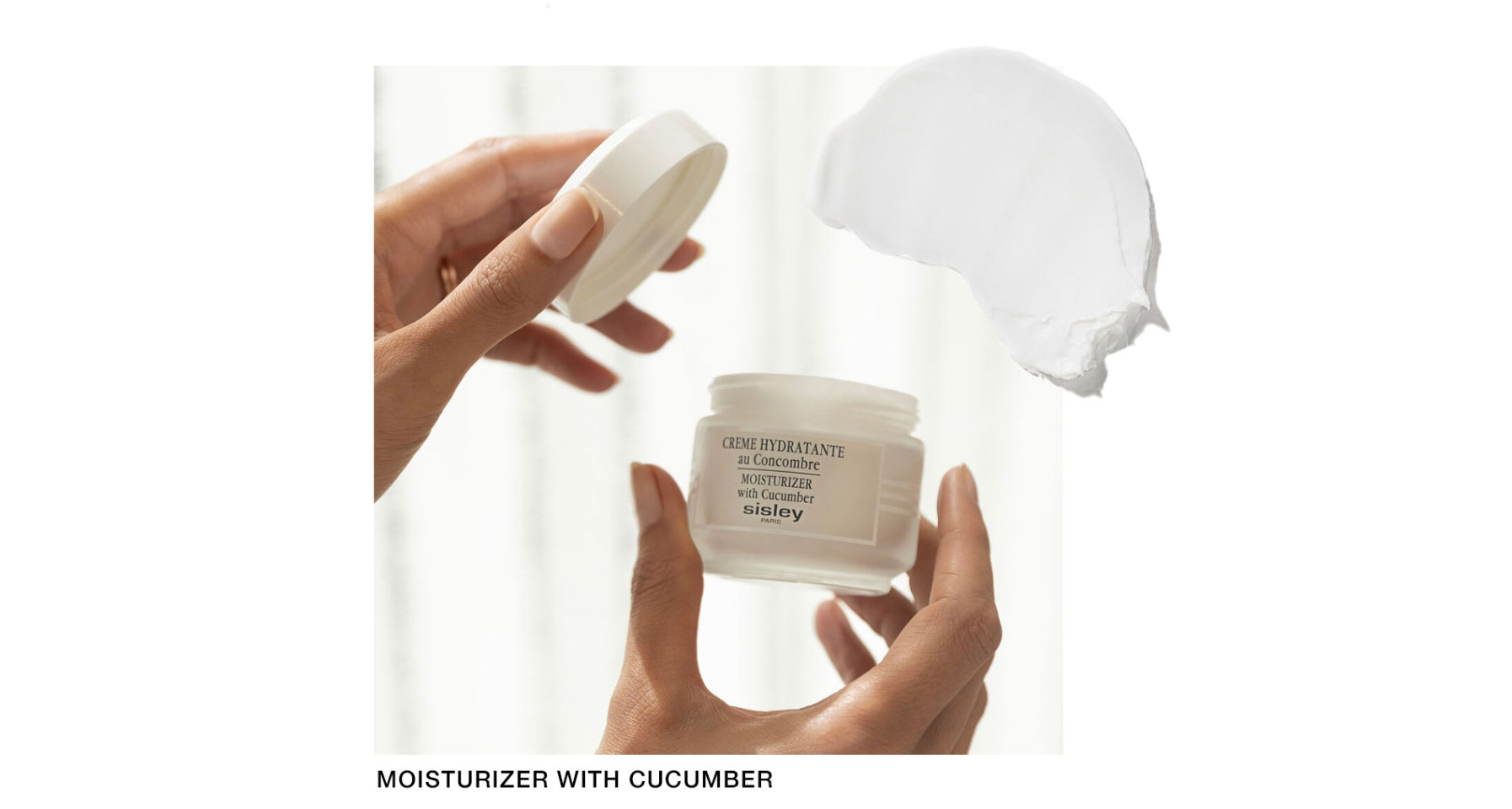 With highly sensitive skin, the redness flares up with sun exposure, so I skip my stronger anti-aging skincare when I've been out in the extreme sun. Skin usually tells you what it needs and if it's screaming at you - keep skincare simple until skin has calmed all the way.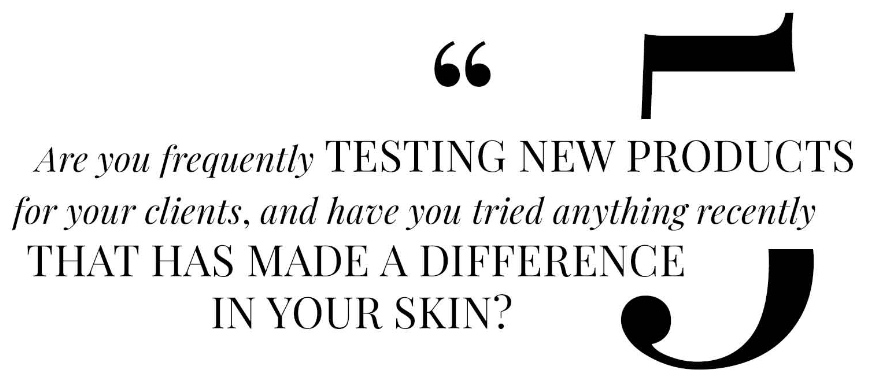 I am completely obsessed with the new Sisleÿa L'Integral Anti-Age Radiance Anti-Dark Spot Serum, I've used the Sisleya L'Intégral Anti-Age for years, but I was thrilled with the new Radiance Anti-Dark Spot Serum because it continues to support the results in a featherlight serum.
My skin is loving it morning and night, and the hydration is honestly a dream for my skin. Whether I'm wearing makeup, staying home, or going to bed - this has become my favorite skincare product to use, and I feel like this will be a fast favorite in the industry and with my clients.
6. What instant and long term results have you personally seen as you began incorporating it into your routine? Did you see any immediate benefits when using the serum on your clients' skin for makeup preparation?
When I first used the new Sisleÿa L'Integral Anti-age Radiance Anti-Dark Spot Serum, I was blown away with how luminous and vibrant my skin looked with just one application. The formula enhances your complexion so light reflects off your skin to make it look brighter, I call it my "glass like glow".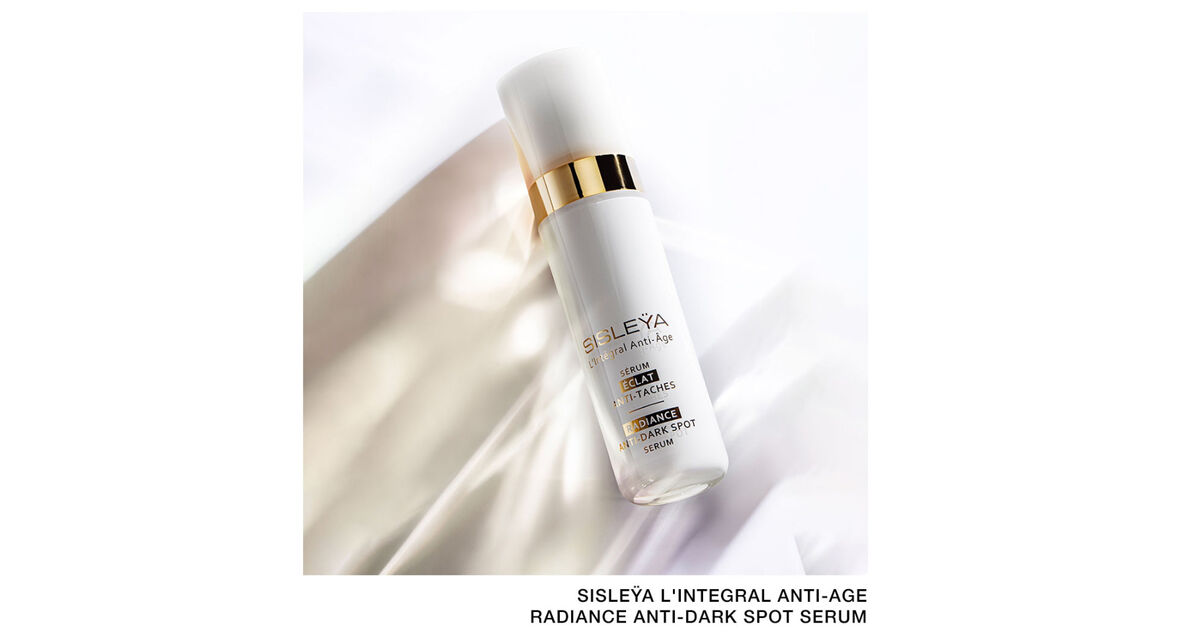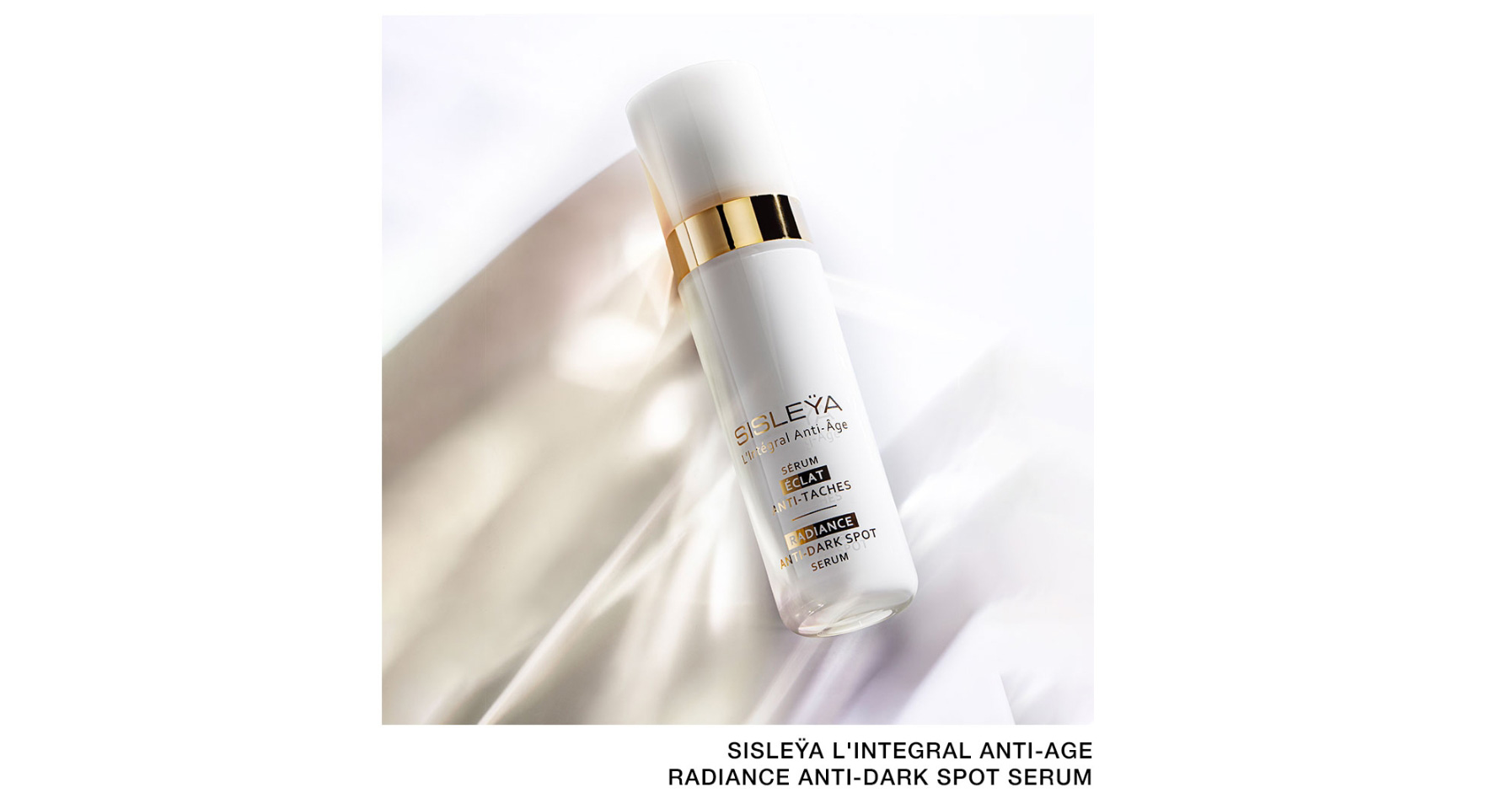 After about three weeks of using it morning and night, I could see that my skin looked more even and had a brighter appearance overall. I will be devoted to this product for a long time and I am so lucky to be one of the first in the industry to get my hands on it!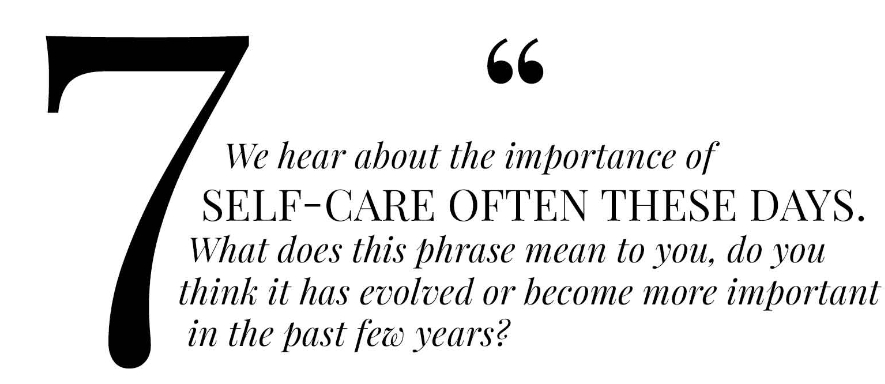 Self-care goes beyond the products you are putting in your bath, or what body lotion you are using, it's the mental, emotional, and physical break you are giving yourself. I have never been more conscious and eager to develop better skills to help me handle the work/life balance so I can find time to enjoy, laugh, and share moments with the people I love.