Beauty concerns
How to get beautiful lips
The first step to beautiful lips is to adopt good habits and an effective beauty routine with expert products that take care of the lips, which are naturally fragile. But what makes them vulnerable? The combination of no hydrolipidic film and only a thin protective barrier causes the lips to dry out very quickly. Over time, they have a natural tendency to become drier and lose volume, which makes them appear thinner and less well defined. As it is constantly exposed to external aggression (pollution, UV rays, etc.), this very fragile part of the face may experience the visible effects of skin ageing early on.
Discover our beauty tips for beautiful, soft and moisturised lips.
Rehydrate
To keep skin smooth and plump, it is vital to be well hydrated on both the inside and the outside. Remember to regularly apply a lip balm with a nourishing and moisturising formula.
Nourish
To keep lips soft and supple, you also need to nourish and comfort them. Apply products containing fatty molecules like vegetable butters or oils, which will leave a protective film on the surface of the lips.
Lip care and lip make-up for a beautiful smile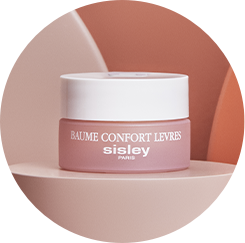 Express routine
Quick nutrition and colour
Even if you're in a hurry, don't skip your lips! To save time, choose an ultra-effective lip care and make-up duo. If your lips are very dry, start by applying a comforting and nourishing lip balm that will treat your lips as you apply make-up to your face. When it's time for your lip make-up, wipe off the excess balm and apply a lipstick with a moisturising formula.

Here is Sisley's selection for a pretty smile in no time at all; find it in the routine below:
• Kokum butter: restores
• Shea oil: nourishes, soothes, smooths and regenerates
• Padina pavonica extract: moisturizes and plumps
Find the full list of ingredients on each product page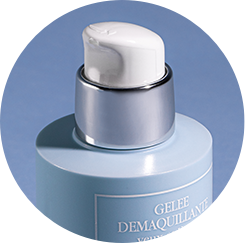 Evening routine
A complete night care routine
To wake up to beautiful lips, it is vital to pay special attention to your lip care before you go to bed. Choose a make-up remover that gently dislodges make-up residue. Then, to fight against the visible signs of ageing around the lips, apply expert lip care with an anti-ageing or moisturising and smoothing action to this area.

Here is Sisley's selection for a night-time lip care ritual; find it in the routine below:
• Peony extract: provides softness and comfort
• Soy peptide extract: anti-wrinkles and firming
• Oat seed extract: lifting effect
Find the full list of ingredients on each product page
Discover the selection
An ultra-fresh and melting gel that offers a gentle and effective make-up removal of the eyes and lips. It removes make-up, even waterproof.
Anti-wrinkle - Firming - Anti-puffiness - Anti-dark circles
A balm specifically formulated to effectively smooth and moisturise the eye contour and lips.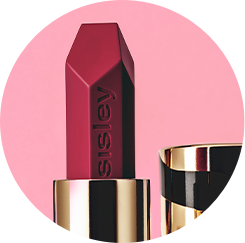 When applying your lip make-up, use expert products that combine colour results with lip care. The first step to beautiful lips is to define the edges of the lips using a gentle, easy-glide lip liner pencil. After tracing a thin and precise line, use a nourishing lipstick that won't dry out the lips to fill inside the lines. Whether you want an intense matte shade or sheer and glossy lips, pick the right lipstick for you.

Here are the essential key ingredients for sophisticated make-up; find them in the routine below:
• Camellia oil: nourishes, provides softness, suppleness and elasticity
• Jojoba oil: provides softness and comfort
• Vitamin E acetate: protects lips from oxidative stress
Find the full list of ingredients on each product page
How do I get beautiful full lips?
There are several ways to get beautiful lips with a plumped look. The first is to properly hydrate your lips on a daily basis by using a moisturising make-up product or applying a lip balm several times a day. Bonus tip: apply your lip balm as night care. When applying your lip make-up, don't forget to use the right application techniques. First of all, apply a touch of highlighter to the Cupid's bow and under the middle of the lower lip. Then draw around the lips using a lip liner in a nude shade, going slightly beyond the natural edges. Finally, apply a pale shade of lipstick or an ultra-shiny lip gloss to catch the light and give the impression of volume.
How do I stop my lips from drying out?
While dry lips are a common concern in winter, it is possible to suffer from them all year round. The reason? Lips naturally have no sebaceous glands, which makes them particularly sensitive to our environment. The best way to prevent dry lips is nourishing them on a daily basis to maintain an effective skin barrier. Lip balm is the best way to achieve this. Apply it daily, several times a day, whatever the season. Choose a nourishing and moisturising formula that will protect your lips from external aggression.
How can I stop my lipstick bleeding?
When there are fine lines around the mouth, lipstick may have a tendency to bleed. This is because the lip contour is uneven and no longer performs its role as a natural division between the lips and the skin. As the mouth moves, the lipstick will travel along the surface of the skin. What are the tips for stopping lipstick from bleeding? First of all, make sure you are taking care of the lip contour by using an anti-ageing lip contour product (Sisleyä link). When applying your lip make-up, start by using a lip pencil to line the edges of the mouth, then apply your lipstick inside the lines, using a lip brush for more precision. A precise line will help you to avoid unsightly smudging or running. Choose a lip liner in the same shade as your lipstick or otherwise use a neutral colour.
How can I stop my lipstick from drying out my lips?
Hydration is the key to successful lip make-up. At Sisley, the Le Phyto Rouge and Le Phyto Gloss range lipsticks are enriched with a Hydrobooster Complex of hyaluronic acid microspheres and Konjac glucomannans, which immediately saturates the skin with water and lastingly maintains hydration while providing a plumping and smoothing effect.