Beauty According to Florrie White
Sisley's Artist in Residence, Florrie White is so passionate about makeup, she has made it her career. Her client list includes celebrities like Emily Blunt, Rosamund Pike, Poppy Delevingne, Alexa Chung and Blake Lively. Meet a makeup artist who loves a natural look.
"Recently, I've noticed clients asking for more natural makeup. And this is the same as my vision of beauty: it's about remaining yourself. Makeup is a tool that can boost your self-esteem; it should enhance your natural beauty." For professional makeup artist Florrie White, cosmetics aren't the solution to everything. She prefers to rely on a solid skincare routine "which means less foundation and corrector, and you can have fun with makeup instead of using it as camouflage." Her passion for makeup goes back to her childhood. "I grew up surrounded by strong women and I was always fascinated by their beauty routines. I loved seeing my mother transform from our mum giving me and my three siblings supper to an exotic creature going out for dinner with our father. I would sit in the bathroom watching her using all these pots of magic on her face", remembers Florrie.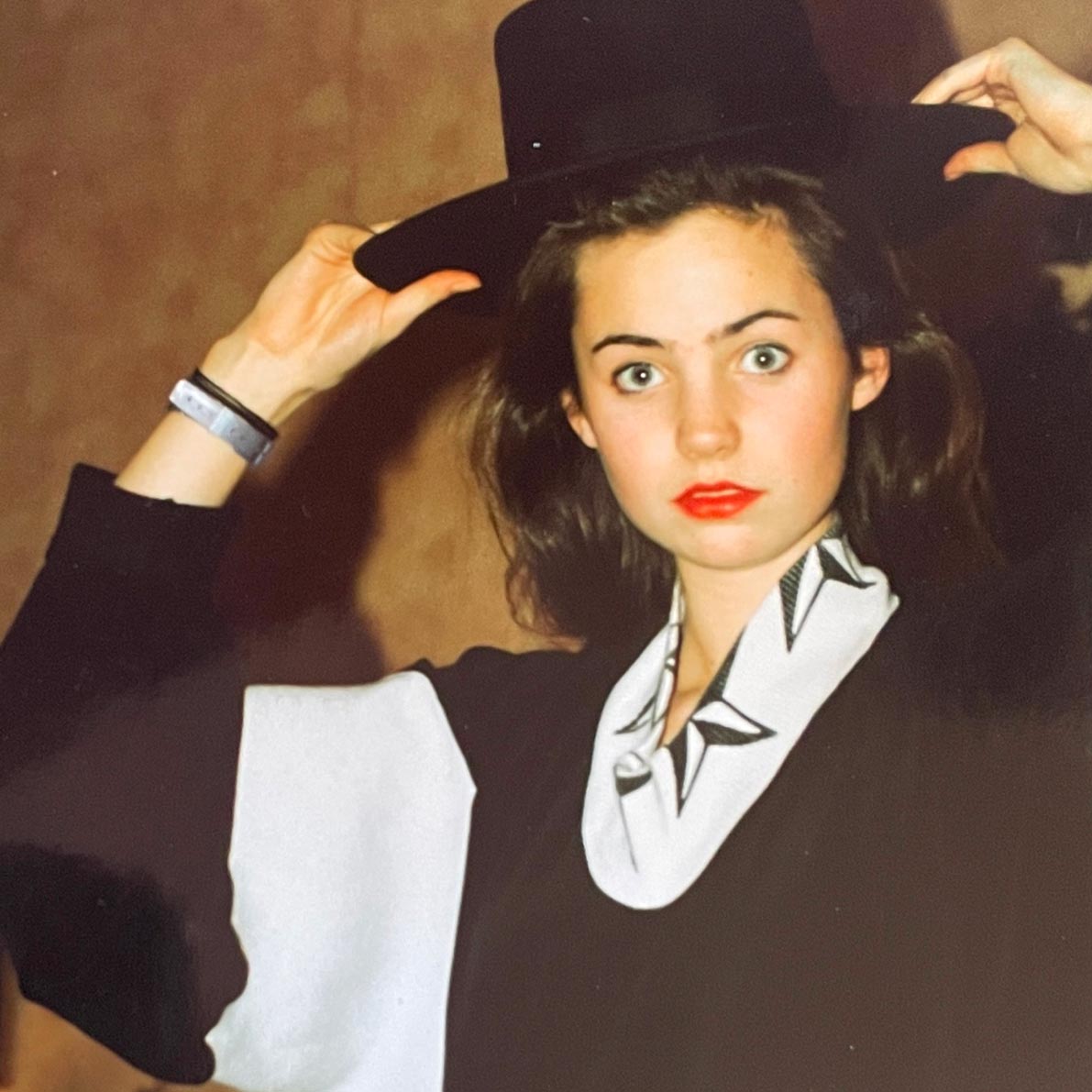 Her big break
As a teenager, makeup and beauty products became more important to Florrie White. But she put off entering the professional beauty world for a long time. When she was working for a production company, her manager helped her get a foot on the ladder:
"I must have been about 28 or 29. All my colleagues were getting promoted, but I wasn't. One day, my boss asked me what I wanted to do in life. I burst into tears and told him I dreamed of being a makeup artist, but I didn't know how to make it. He told me to just have a go, and said they'd help me. I carried on working part-time at the company so I could also study. There was a long way to go, but I ended up as Charlotte Tilbury's assistant."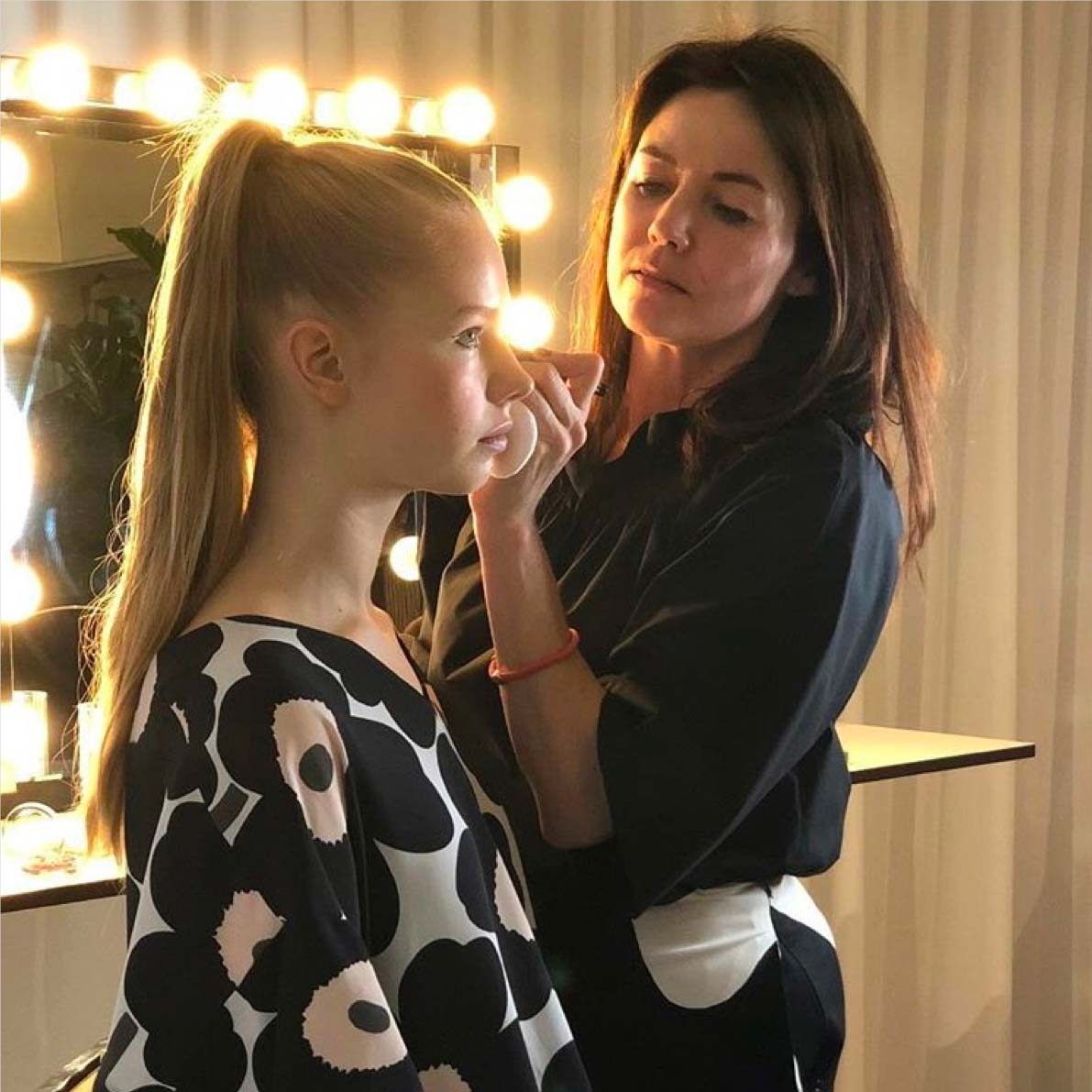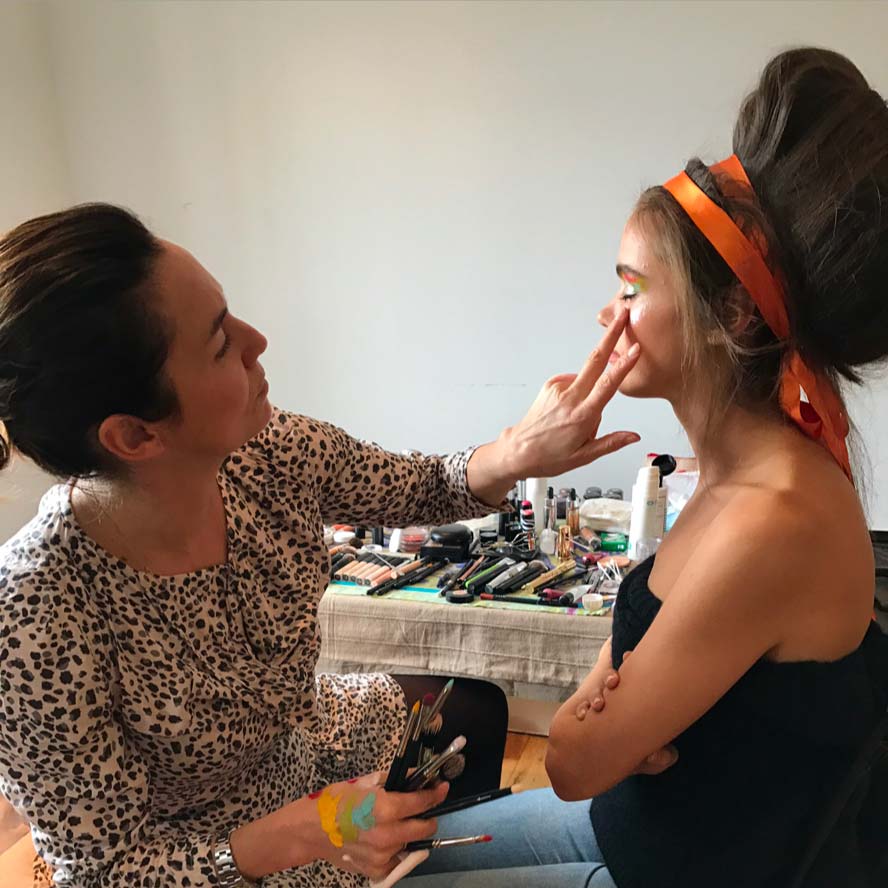 Makeup for extra self-confidence
"Some people say makeup is frivolous, but I think it gives you power. Because it can really transform, it changes the way we see ourselves, and the way others see us too. It's time for yourself, for some self-care, which can change the day or give you self-confidence. That's why I share my tips: I want them to be accessible to every woman. I think we're hard on ourselves; we need to be kinder and gentler. It's very simple: use Stylo Lumière to hide shadows and enhance your eyebrows. I don't like leaving home without makeup even if I am not wearing any initially. You never know who you'll meet! A dab of corrector and lip balm can work wonders."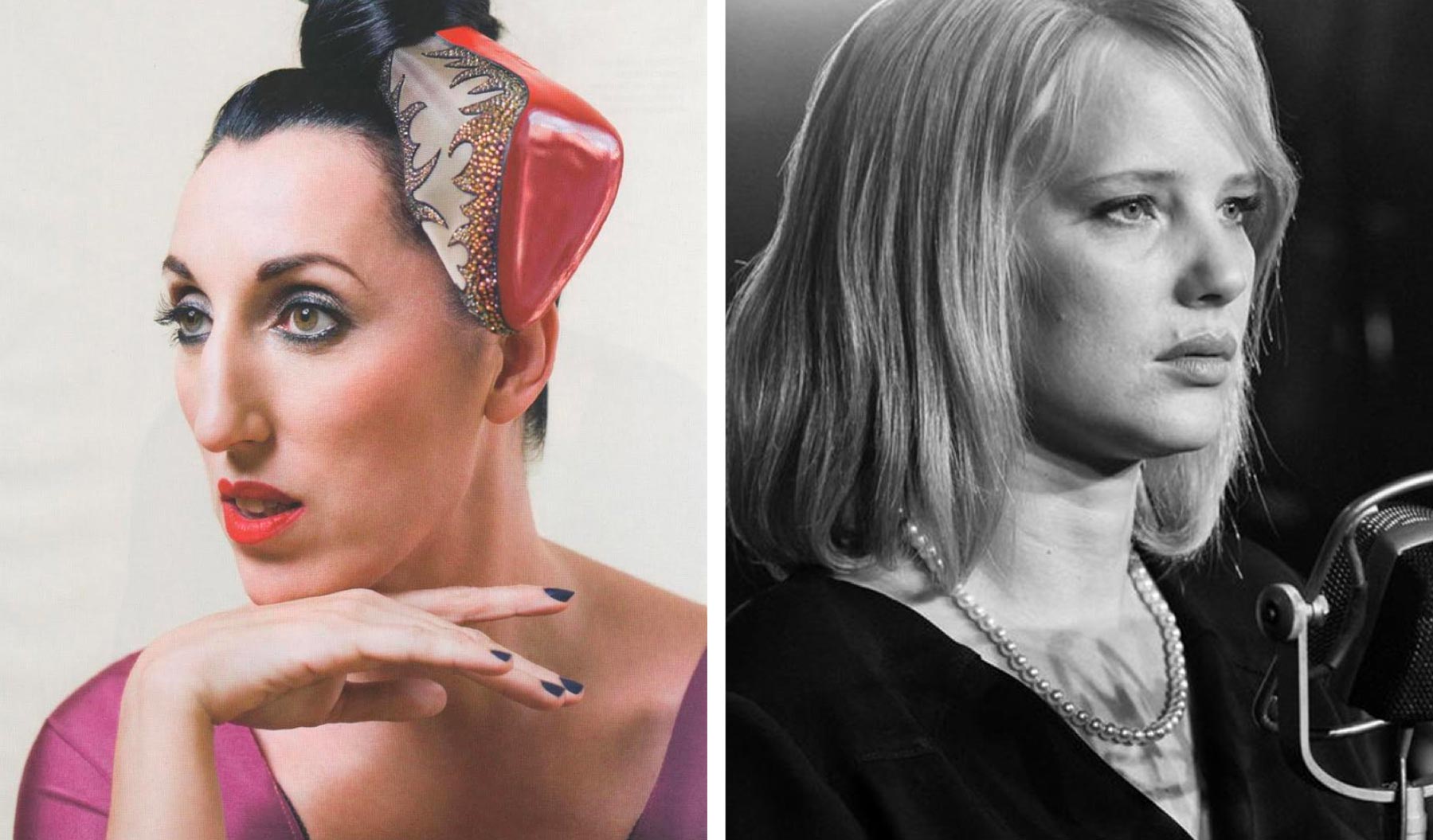 The inspiration
"I love the makeup from the 60s, 70s and 90s you see in old magazines. I like Italian, French, Spanish and Polish films, and my favourite directors are Pedro Almodóvar, Paolo Sorrentino and Pawel Pawlikowski. I often take photos of women on TV or in the street to capture their hair or makeup. I love watching women apply their makeup on the underground. Inspiration can come from absolutely anywhere: my eyes are always open. I observe in cars, trains, nature, light... Here at Sisley's Paris offices, I'm amazed by the artworks all around, which have all been so carefully chosen."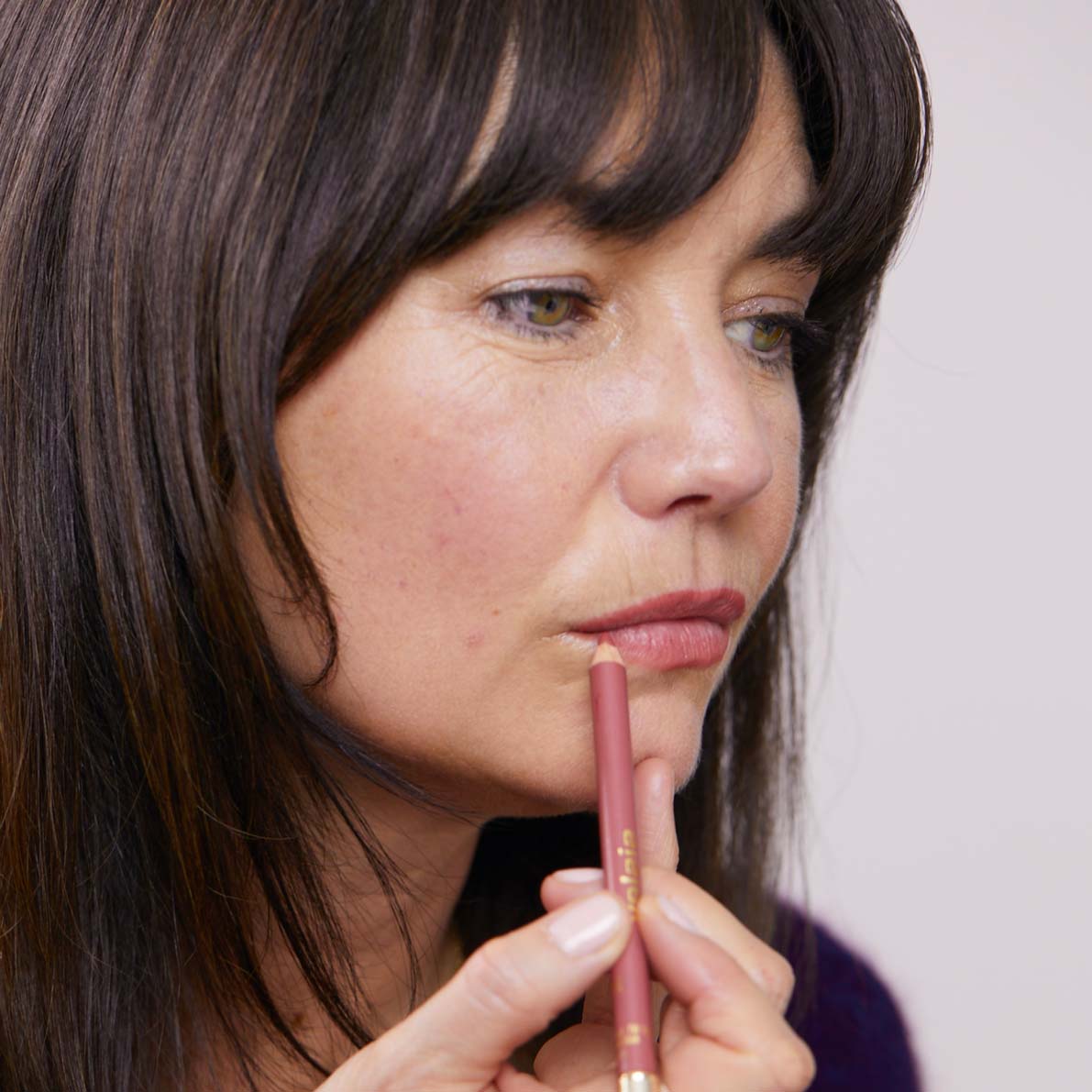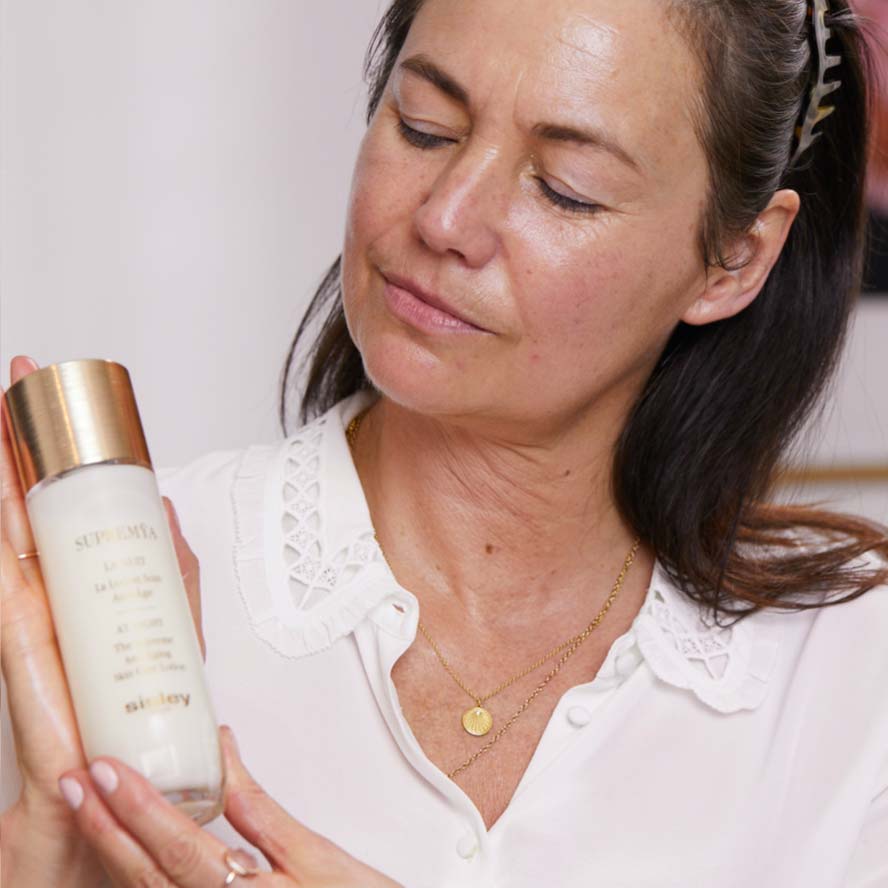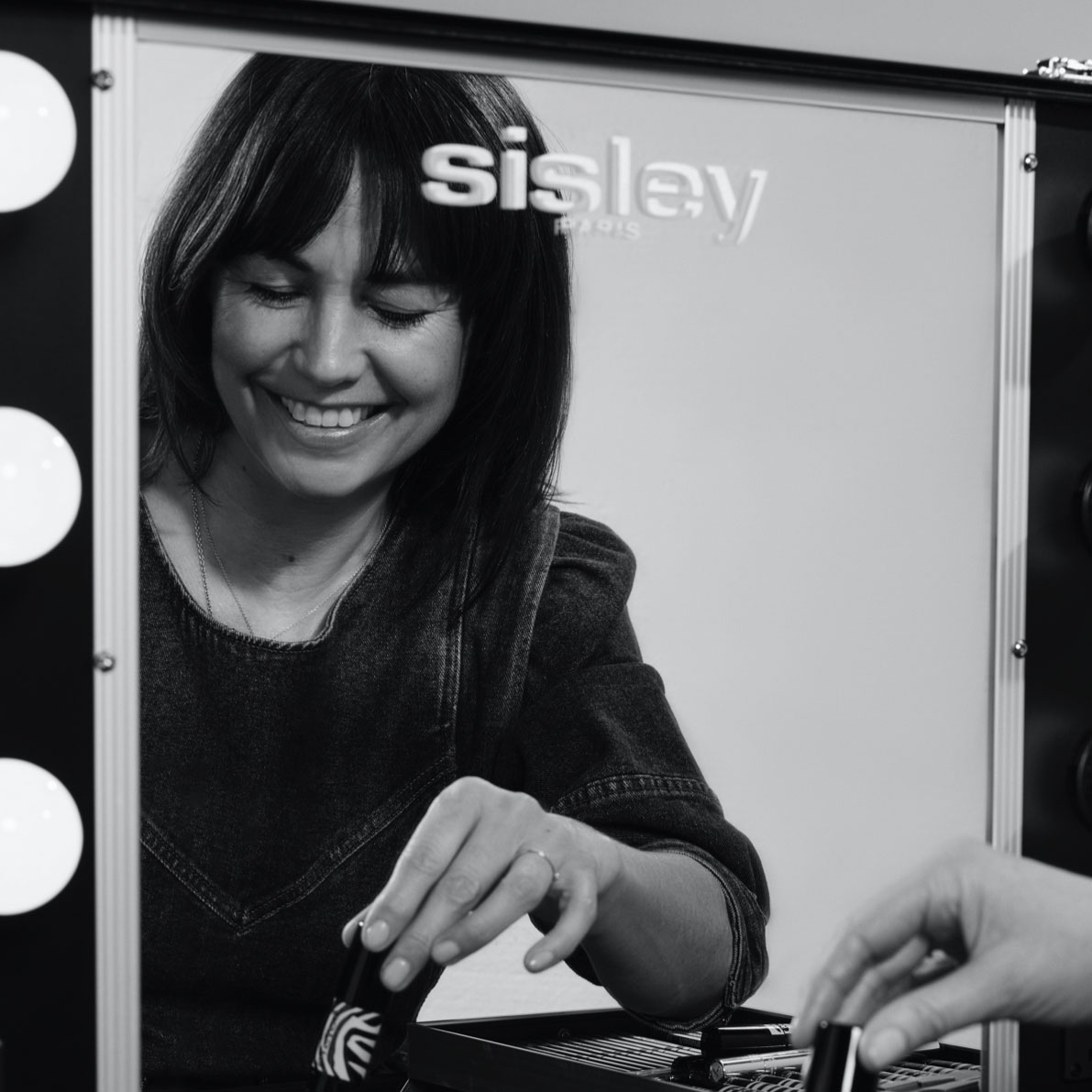 Favourite beauty accessory?
"My spatula! I never touch products with my fingers and I always wash my brushes and accessories after each use. Once, the actress Rosamund Pike gave me the biggest compliment anyone could give me. She said my makeup kit was the cleanest one she'd ever seen. And she's worked with many great makeup artists!"