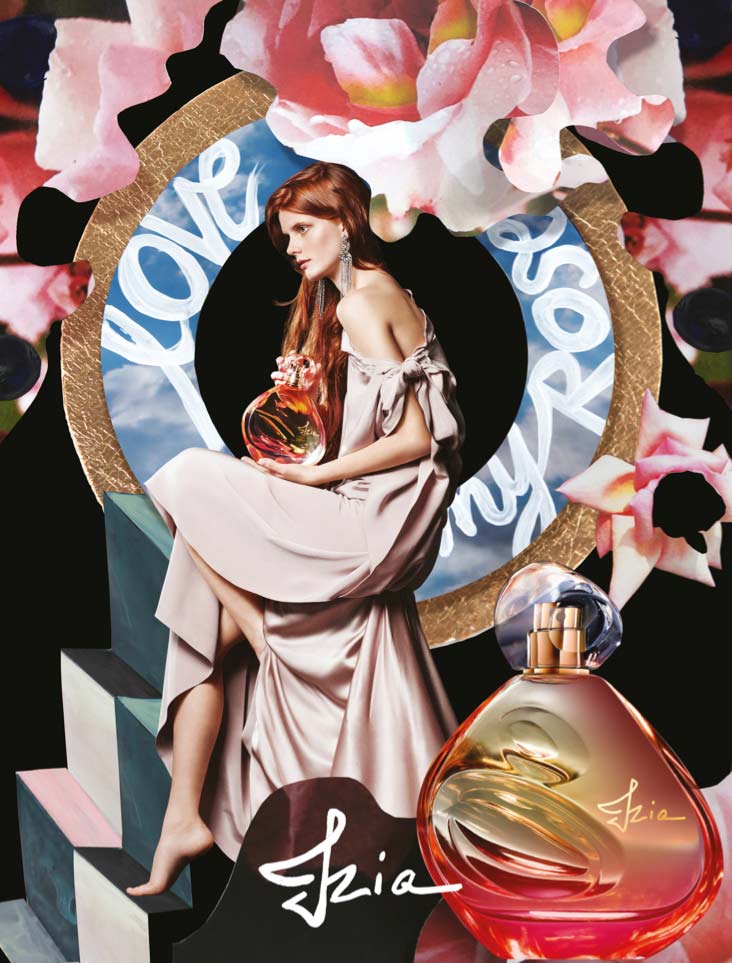 Izia:
A singular, radiant sun-drenched flower
Izia's sillage draws its dazzling sparkle from a unique rose found in Isabelle d'Ornano's country home garden in Berry, France. It was here, in this haven for flowers and shrubs, that the brand's co-founder planted her rose bushes without ever imagining that one day they would become the essence of a Sisley fragrance. Sheltered from the wind, these precious roses maintain their unique and mysterious scent.
The Izia range
A modern and feminine composition with a unique floral core
A distinctive bouquet with an assertive and sensual character

The artistic world of Izia
The epitome of femininity, Izia is kept in a rose-coloured bottle, with golden reflections, that was designed by Polish artist Bronislaw Krysztof. Isabelle d'Ornano envisioned this abstract bottle as two delicate glass sculptures placed one on top of the other. Since art holds a very special place in the hearts of the d'Ornano family, they asked London-based artist and illustrator Quentin Jones to create Izia's visual world: a patchwork of images where the romanticism of the rose blends with Isabelle d'Ornano's embroidery and street art typography.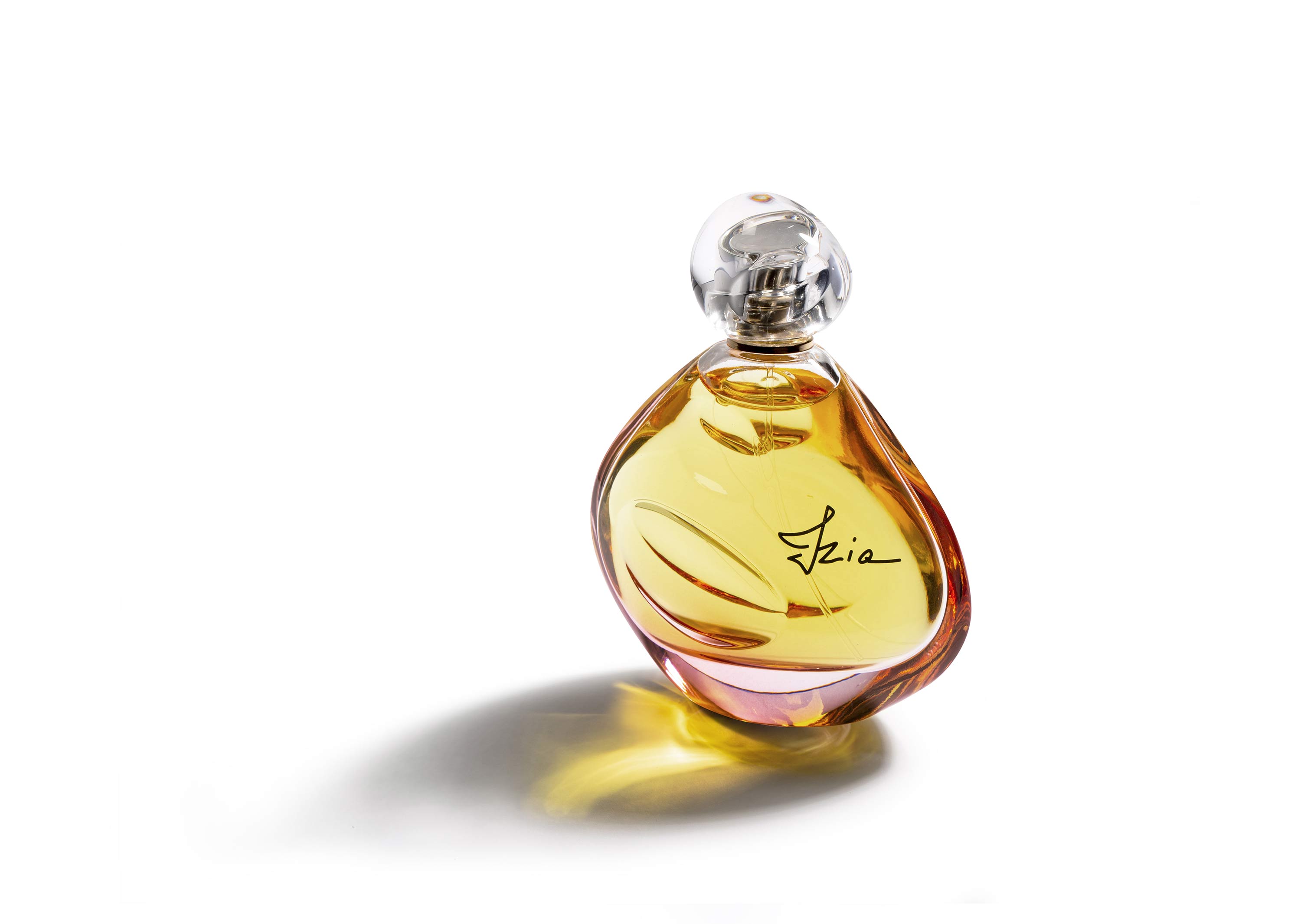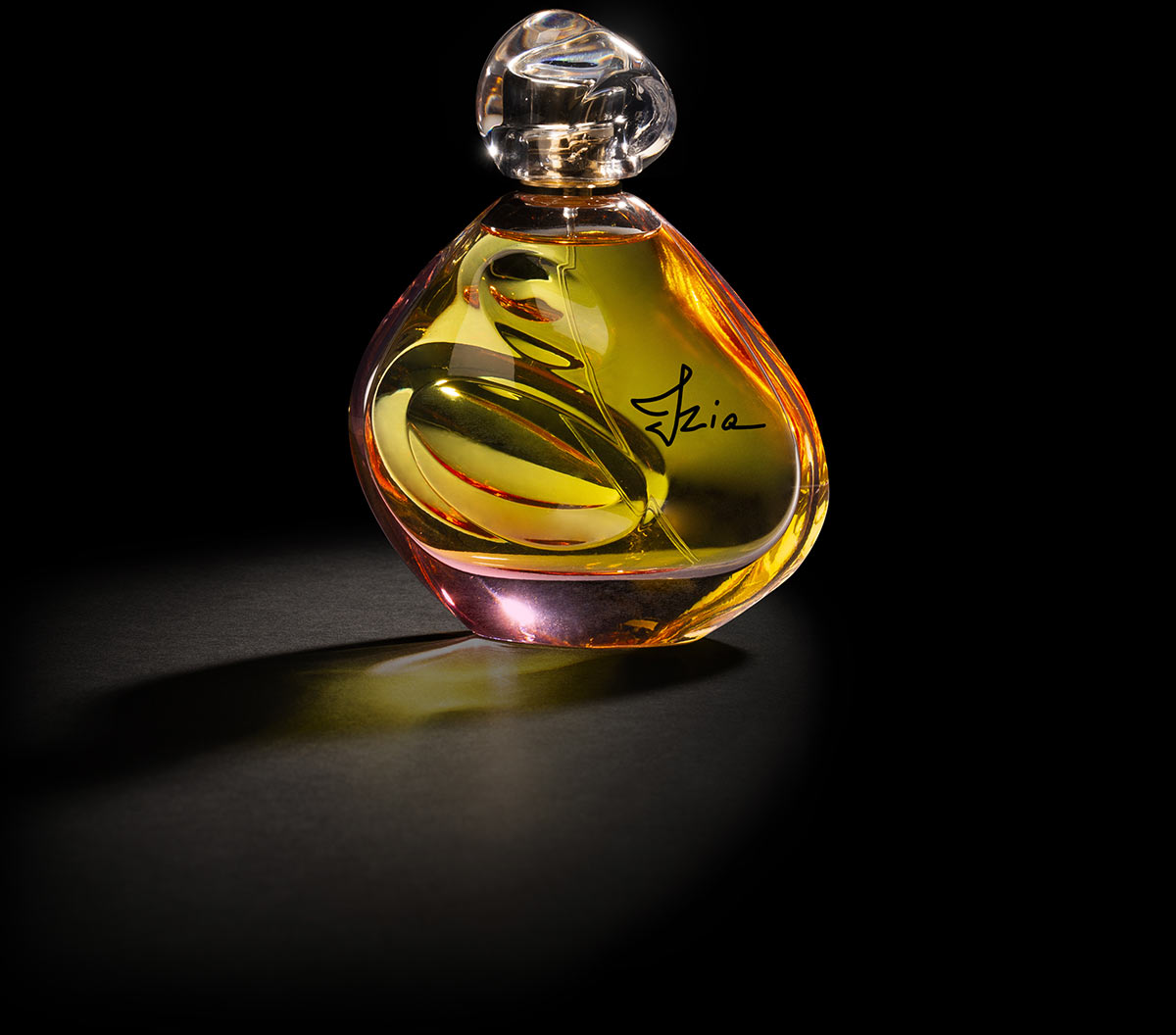 A singular bouquet
Izia, a shortened version of "Isabelle" in Polish, reveals itself as an airy, graceful and timeless rose. This floral bouquet, still sprinkled with morning dew, takes wing with the sparkling zest of Calabrian bergamot. Carried by the vivacity of Aldehydes, this rose embraces peonies and jasmine and is refreshed by the green notes of angelica. Izia calls to mind a chiselled flower placed on a bed of velvety musks that have a delicate sensuality.
Fragrance
Fragrances Eau Candles