"Beauty is a sign from creation that life has meaning" - François Cheng
Lifelong art lovers and collectors, Isabelle and Hubert d'Ornano worked closely with many of their favourite artists throughout their Sisley adventure.
After a conversation over lunch in Paris, Polish sculptor Bronislaw Krzysztof was inspired to create ten metal sculptures for Isabelle d'Ornano.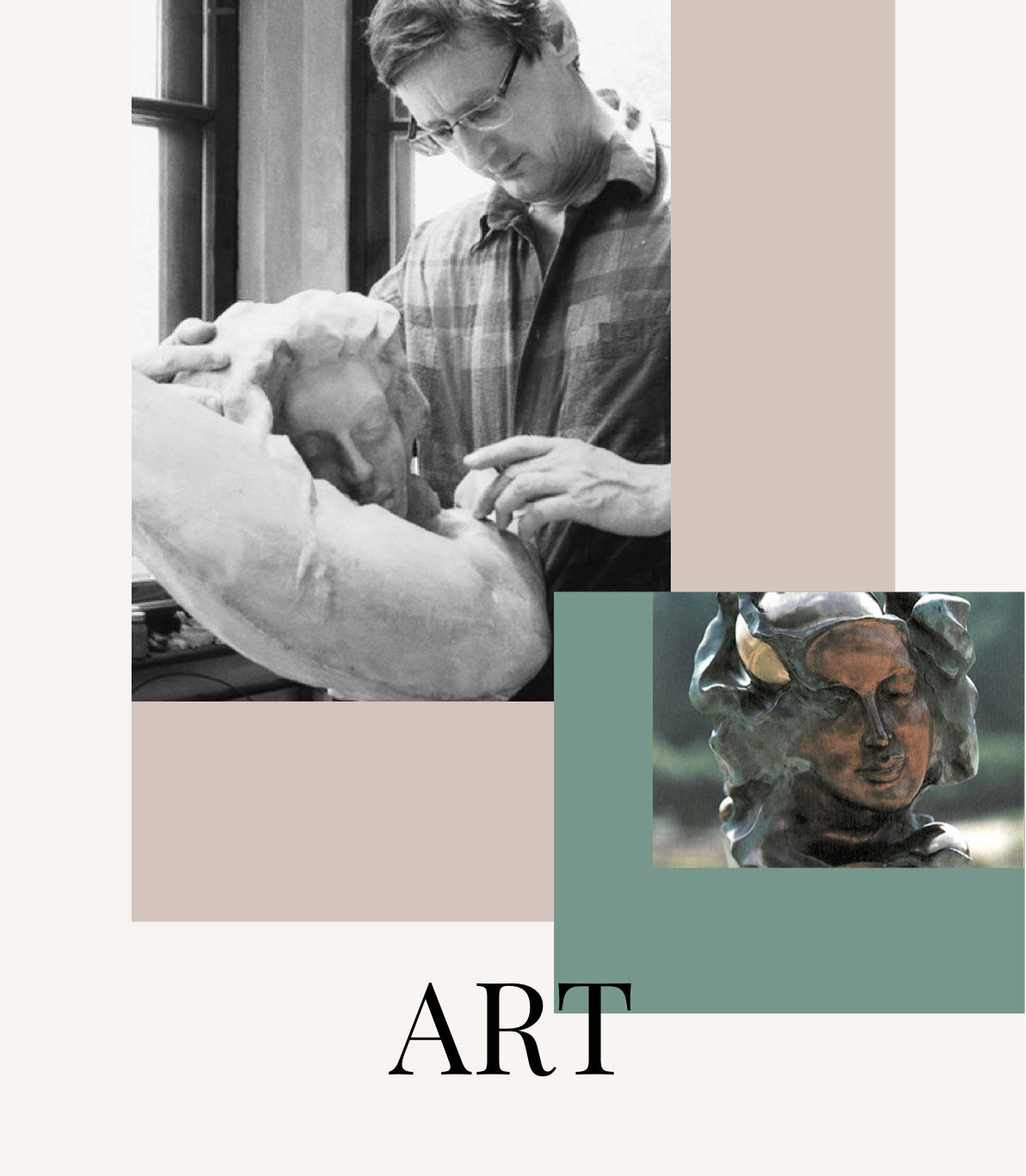 Two of them would later become the stoppers for the Soir de Lune and Eau du Soir perfume bottles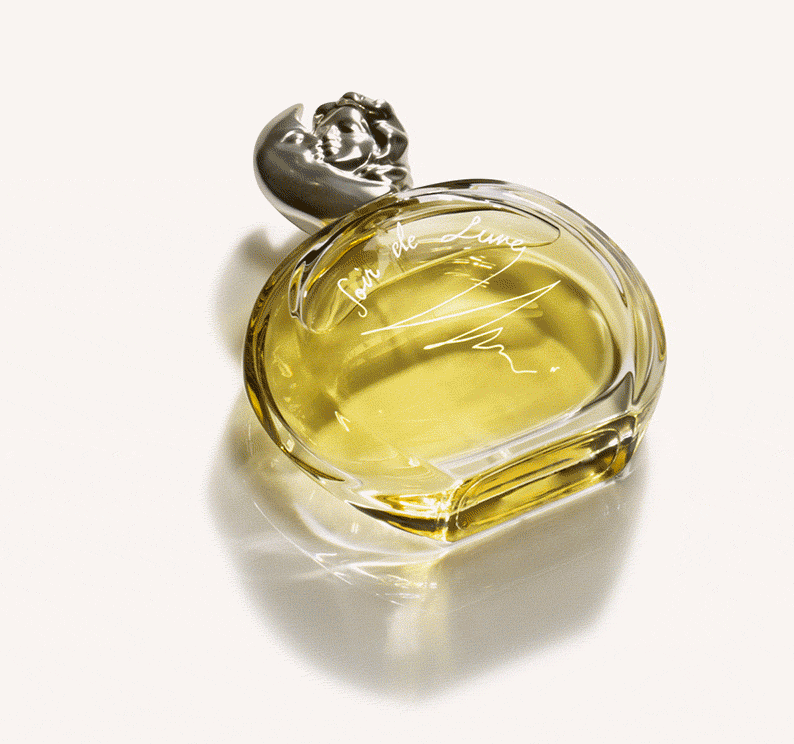 The painter Elzbieta Radziwill brought her colourful and whimsical touch to the various Maison Sisley locations, the Eau Tropicale bottles and the 2018 - 2021 limited editions of the Ecological Compound.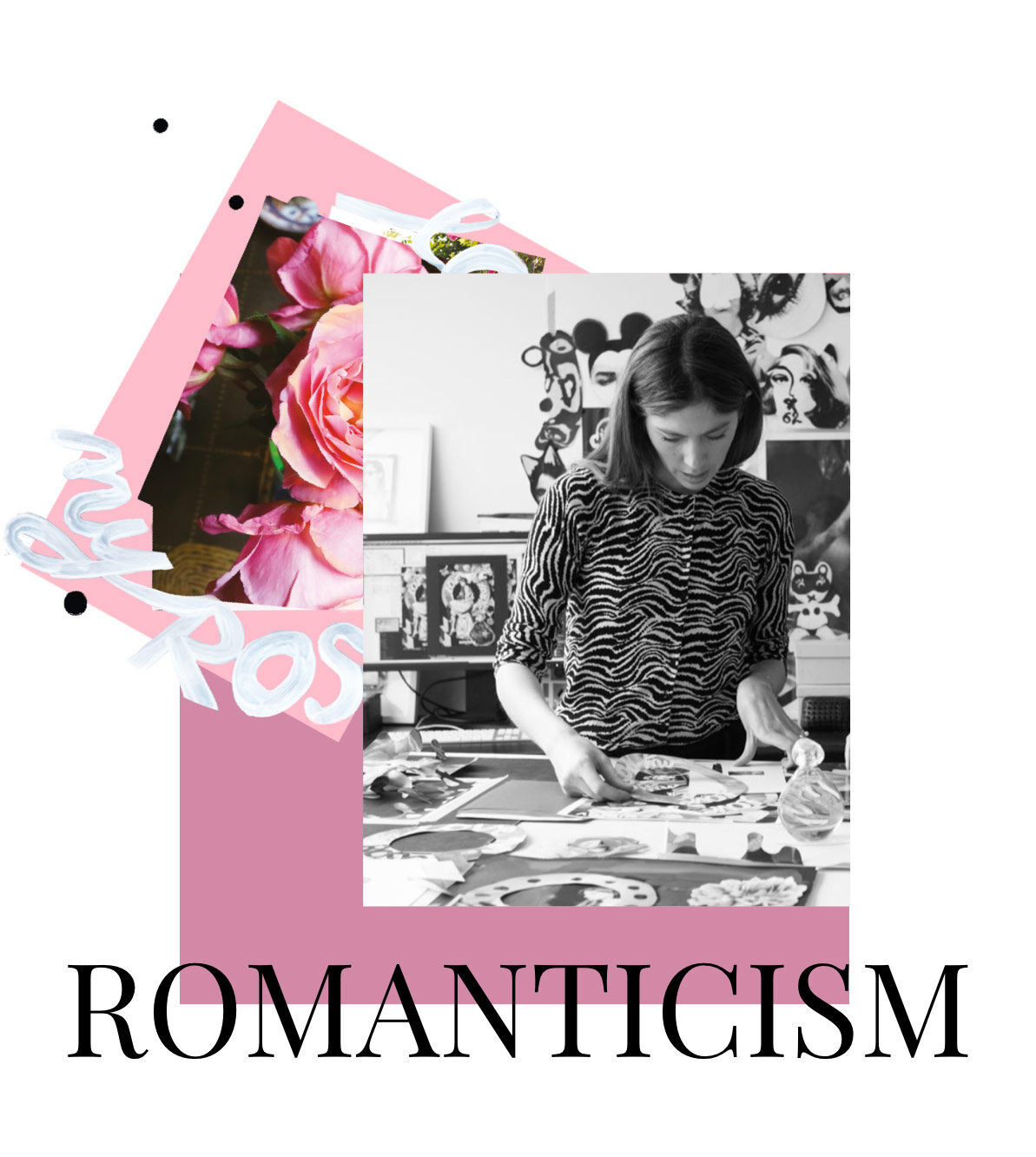 When Izia was launched in 2017, Sisley turned to the English illustrator Quentin Jones to bring the wonderful world of this new perfume to life. Creating a patchwork of romantic roses, Isabelle d'Ornano's embroidery and street art typography.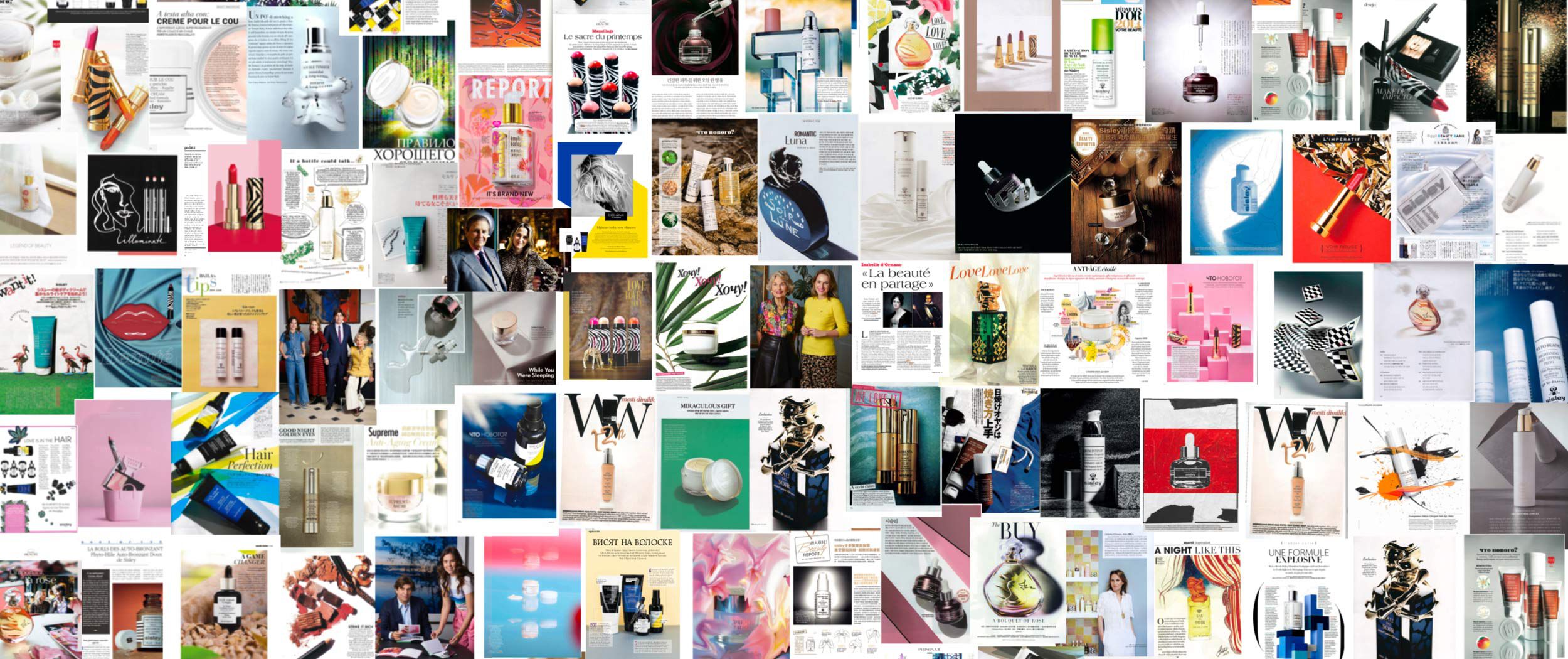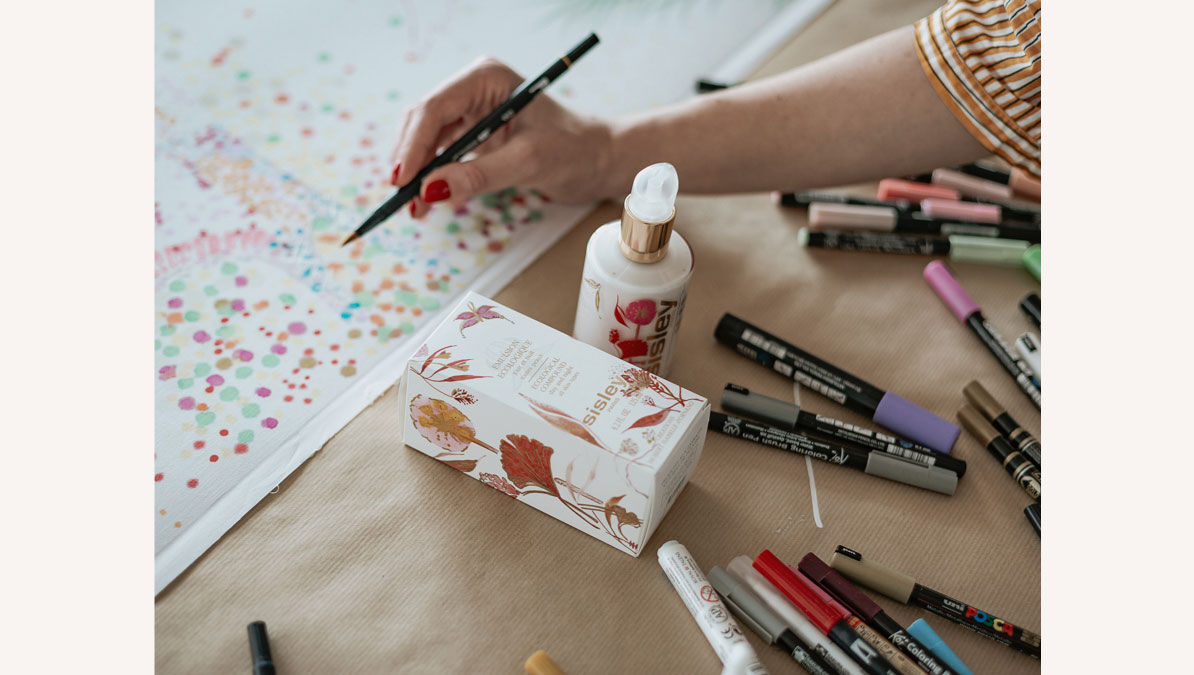 SISLEY X Elzbieta Radziwill
The Polish artist's colourful and dreamlike creations weave an enchanted world in which nature and animals coexist in complete harmony. She is inspired by her travels, the people she meets, and the traditions she discovers.
Elzbieta Radziwill decorated the Maison Sisley locations with poetic and bestiary paintings and furniture. She also created the Eau Tropicale illustrations and the 2018 and 2019 limited editions of the Ecological Compound.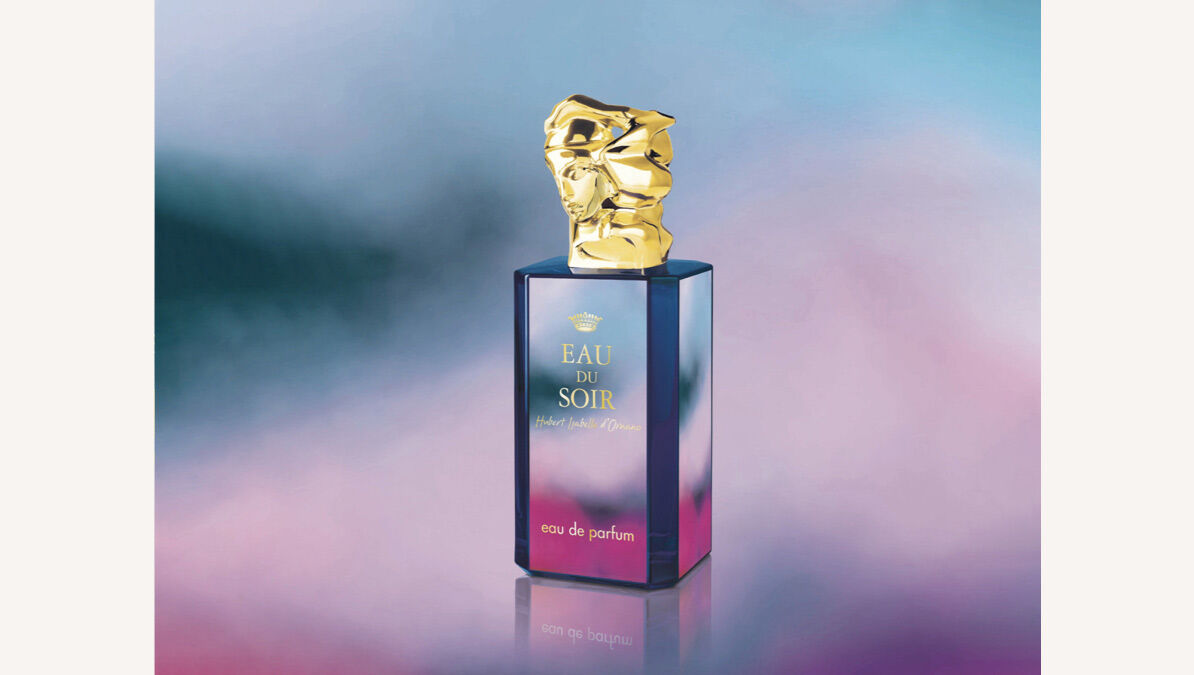 SISLEY X Sydney Albertini
A Parisian artist based in New York, Sydney Albertini is known for her paintings and sculptures, as well as her work with knitting, ceramics and weaving. Over the past year, she drew a picture of the sky on her iPad uponwaking up every morning.
For Sisley, she adorned the iconic Eau du Soir bottle with a fantastic sky of celestial blue and pure pink to create the "Skies" limited edition.
Edyta Klaper is a brilliant student at the Academy of Fine Arts in Łódź, Poland. Her work was picked up by Sisley and exhibited at Trois-Cinq Friedland.
She was chosen to illustrate the perfume sets for the 2020 holiday season. Inspired by the world of Isabelle d'Ornano, she imagined four wild and extravagant natural settings where the plants come alive in an explosion of colour. Klaper is also behind the new Sisleÿa marketing campaign.