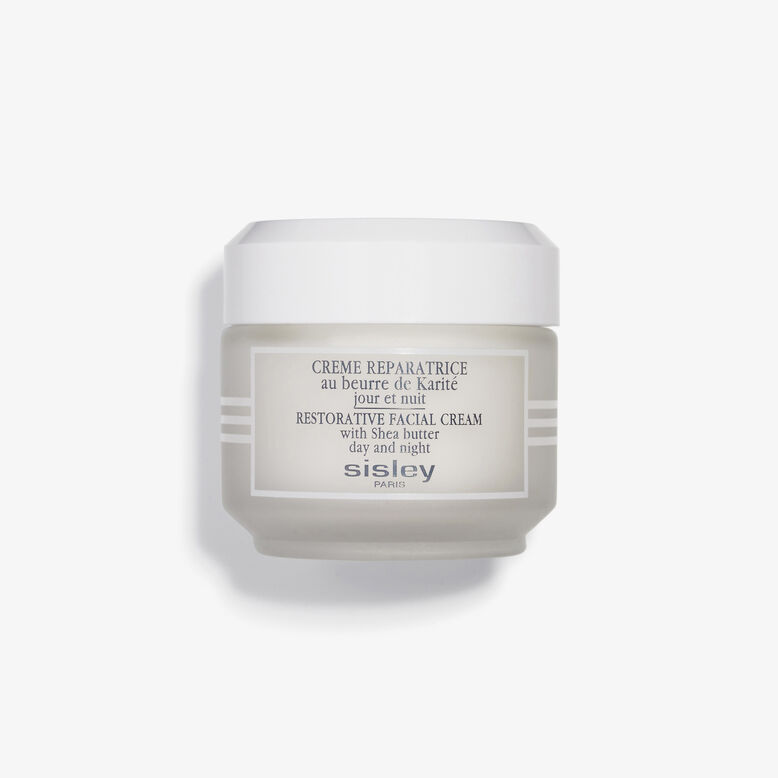 Restorative
If you exercise, play outdoor sports or spend a lot of time outside in a cold or windy climate, the Restorative collection from Sisley will be your best skincare companion. It has been designed to restore and soothe the effects of time spent outdoors and in the sun.
The Restorative Facial Cream ideally combats and compensates for the harmful actions of external aggression. Enriched with Shea butter, its formula helps to restore your skin, immediately relieve feelings of discomfort, and hydrate. Use as required, morning and evening or occasionally, when your skin feels tight, after a day spent outdoors or in the sun.
Its formula is also available in the form of body care with the Restorative Body Cream. With a complex of active ingredients capable of strengthening hydration mechanisms by holding water in the epidermis and limiting its loss, it leaves your skin intensely restored and hydrated for longer. The collection also includes hand care.
The Restorative Hand Cream softens and comforts your hands while enhancing the beauty of nails. Hands are left supple once more and nails are stronger and more beautiful with repeated application.