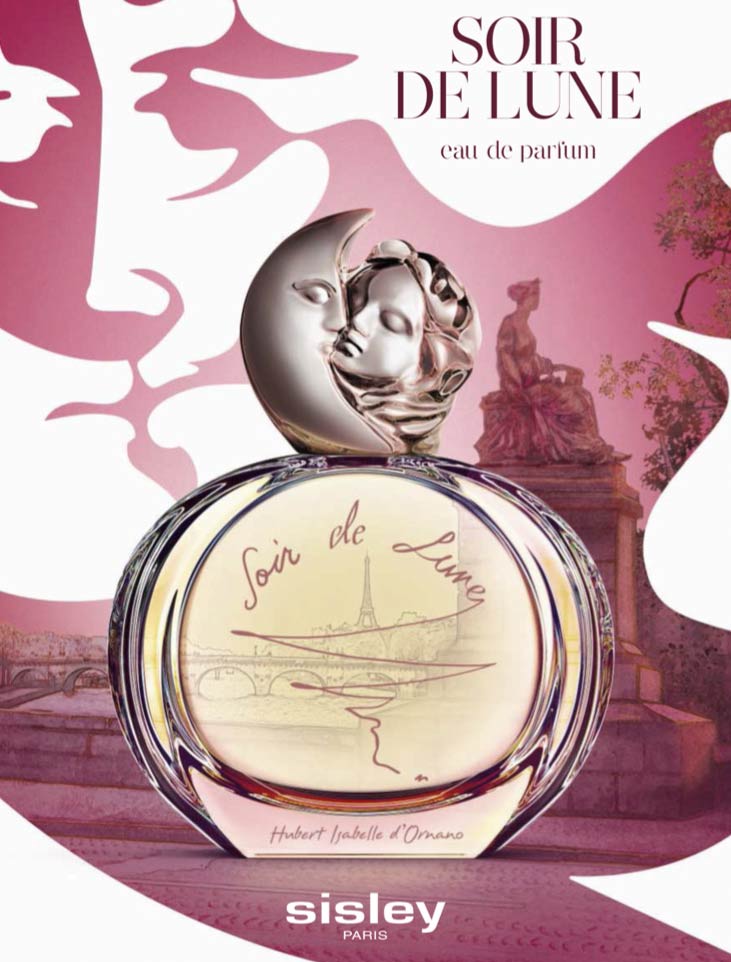 Soir de Lune:
A seductive and luxurious trail
Soir de Lune is a sensual and sophisticated fragrance designed for perfume connoisseurs. It was patiently brought to life by Isabelle and Hubert d'Ornano who worked on it little by little, almost as if they were painting a picture.

Soir de Lune was born from the sketch of an idea, among others. Isabelle dreamt of crafting a floral and chypre blend that didn't adhere to trends and that would best reveal its charm directly on the skin. When it came to making this one-of-a-kind perfume, Isabelle and Hubert put their heart and soul into it. They used the finest materials they could find since expense was no object. Soir de Lune is a precious jewel sculpted with passion and without compromise; it is the fruit of six years' work.
The Soir de Lune range
A modern and romantic floral chypre
A modern and romantic floral-chypre fragrance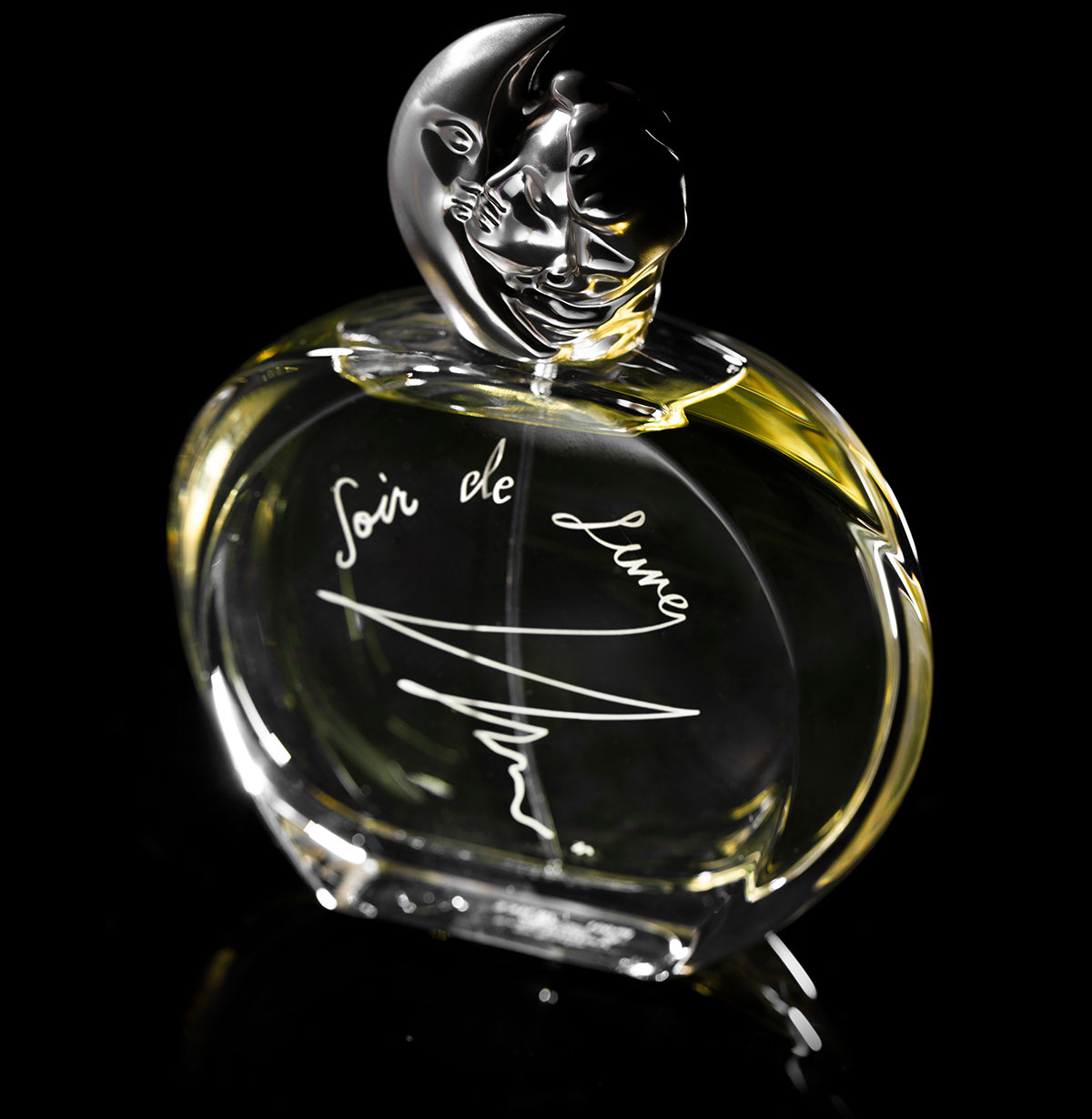 An exhilarating stroll
This night-time musical score is revealed slowly and languorously. It is brimming with the last glimmers of sunlight, which are zested with bergamot. Under a purple sky, warm spices resonate, a prelude to this exhilarating moonlight stroll. The Centifolia Rose quietly embraces jasmine and mimosa in the still gardens and they are rounded off with a hint of peach intertwined with a light mist of iris. In the dead of the night, the chypre accord languidly unfolds around oak moss and dark shades of patchouli. They are completed with the smoothness of sandalwood and musks.
Fragrance
Fragrances Eaux Candles