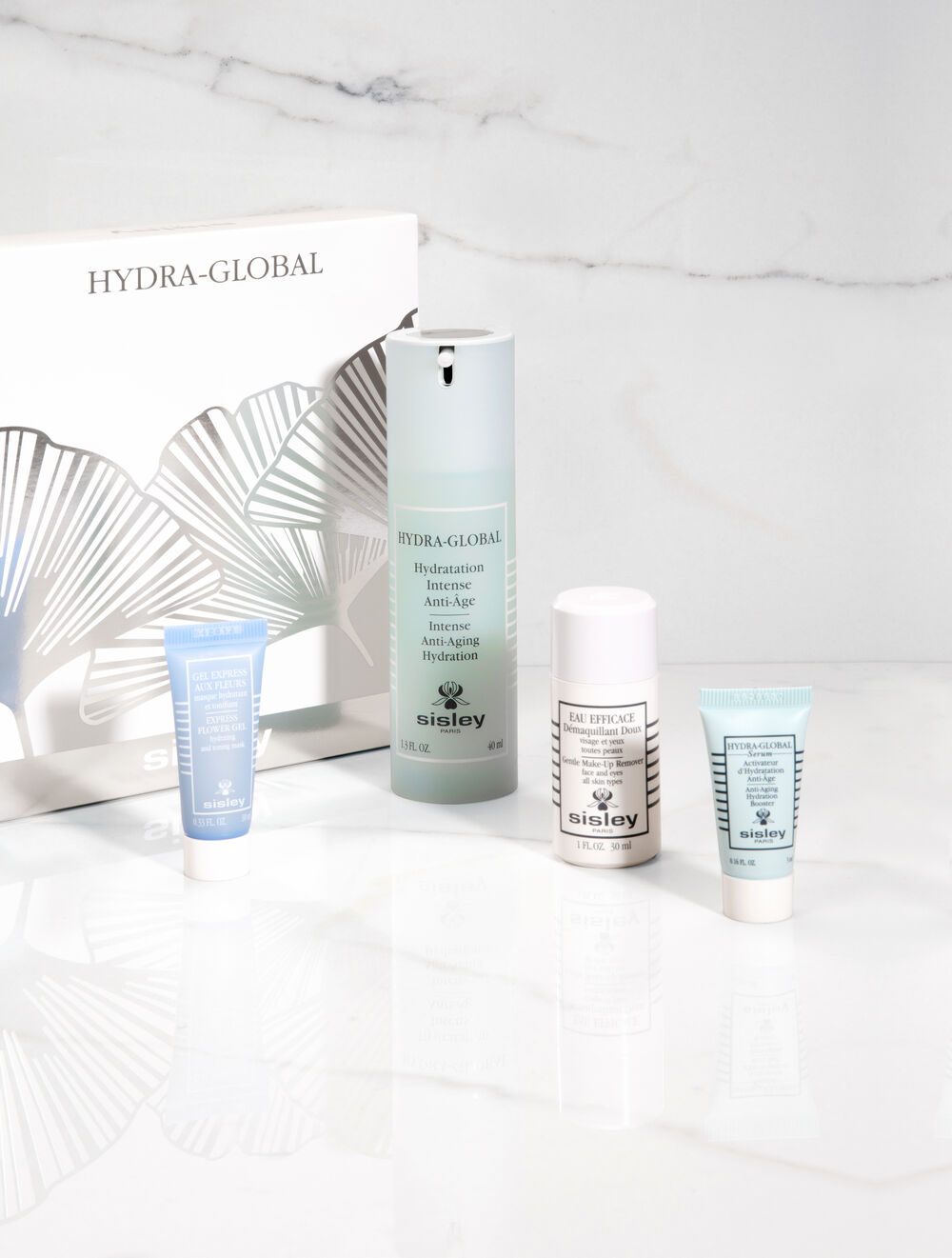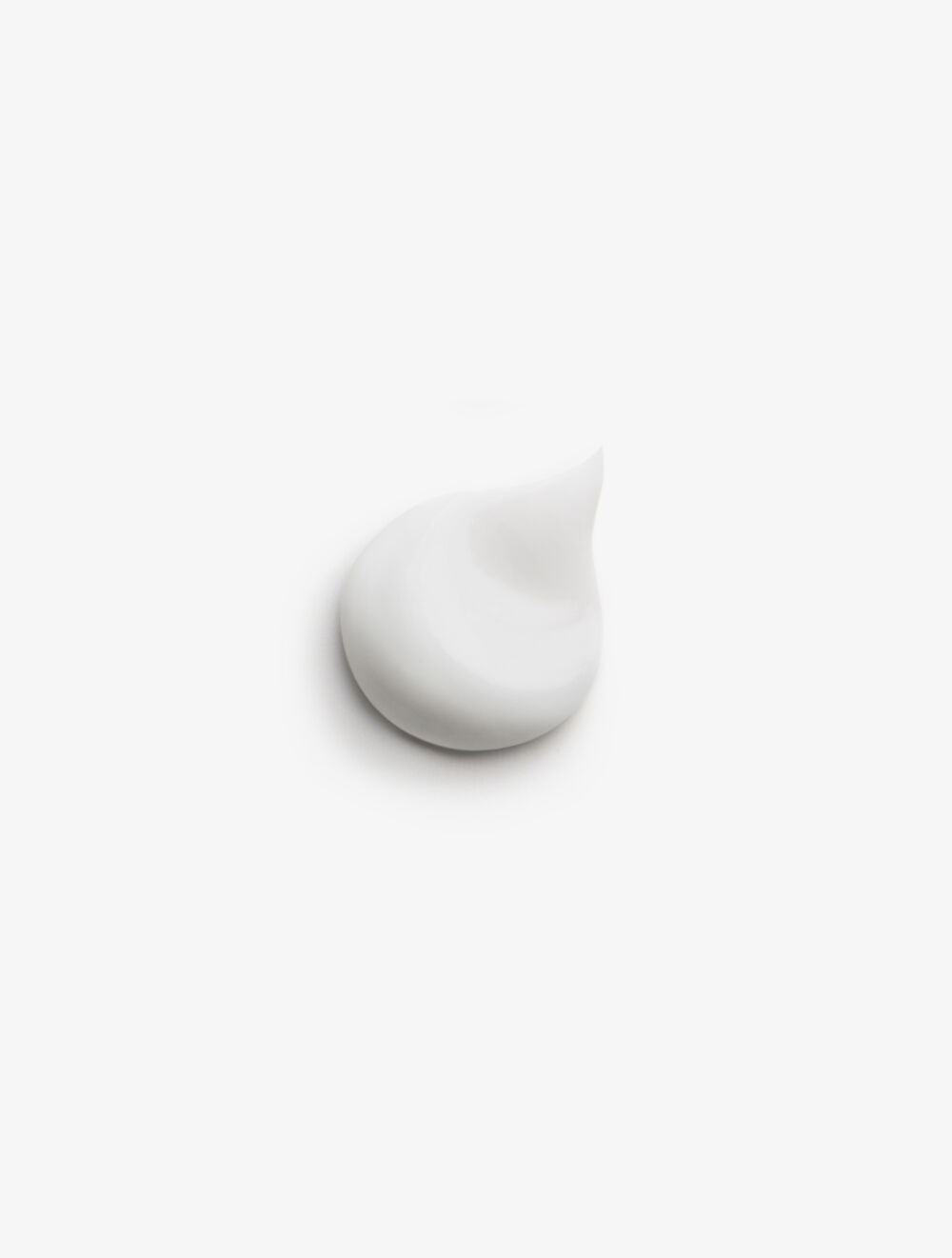 Hydra-Global Moisturizing Discovery Program
A $341 Value
You cannot add this quantity to your cart because you've reached the maximum for this product.
This product is not available
Earn
27

points
with this product*.
Hydra-Global Moisturizing Discovery Program
Benefits
Hydra-Global Moisturizing Discovery Program

This kit contains a full size:
Hydra-Global 40 ml, the intense moisturizing anti-aging skincare that restores the hydrous balance of more youthful skin.

Also included in this set are deluxe travel companions:
Eau Efficace 30 ml, the gentle, sensorial, and non-rinse cleansing micellar water. As a 3-in-1, it removes face and eye make-up, cleanses, and tones the skin.

Express Flower Gel 10ml, an express mask for visibly fresher, more supple and velvety skin in just 3 minutes.

Hydra-Global Serum 5 ml, this serum reactivates the skin's natural hydration mechanisms for intense and continuous anti-aging hydration.
A $341 Value
Results
The skin is better hydrated, it appears more supple and radiant. Features look softened, wrinkles are visibly smoothed, and the skin appears to have improved its elasticity.
Applications
Each morning and/or evening, apply Hydra-Global to clean and dry skin, on the face and neck, using a gentle massaging motion.
Key ingredients
The science of plants at the heart of this formula
Padina pavonica : stimule la synthèse des glycoaminoglycanes
Tournesol : nourrit, assouplit, revitalise
Sauge (huile essentielle) : stimule
Châtaigne : régule la desquamation de l'épiderme et restaure la fonction barrière
Lavande (huile essentielle) : apaise et équilibre
Malachite : renforce les défenses anti-radicalaires de la peau
Pensée sauvage : augmente la circulation de l'eau dans l'épiderme en stimulant la synthèse des aquaporines
Extrait de Feuilles de Stévia : hydrate
Marjolaine (huile essentielle) : apaise
Need personalized advice or information about a product? Our beauty consultants are available Monday to Friday from 9:30 am to 5:00 pm (toll-free)
List of Ingredients
Please refer to individual product sheets
Share your reviews
Only members can add a comment.
Love it! I've been using it for years!
HOW ARE VERIFIED REVIEWS COLLECTED?
Verified Reviews is a trusted third-party selected by Sisley to collect reviews pertaining to experiences on the website and products following a purchase on the Sisley Paris website.
After an order is placed on the Sisley Paris website, customers receive an email from Verified Reviews inviting them to comment on the website and the ordered products, and rate their experience.
These ratings will be collected by Verified Reviews, and then posted on the Sisley Paris website after moderation in order to avoid the publication of reviews in the following cases:
- The posted review is considered defamatory.
- The rating doesn't match the comment.
- The text contains random characters or is so poorly written as to be nearly unintelligible.
- The descriptive elements of the consumer experience are not entered.
- Review identified as attempting to manipulate the average of the product or company.
- The content is unrelated to the rated subject.
- The text includes personal information or any other information likely to lead to identity theft: the first or last name of individuals that are not public corporations, phone numbers, specific postal addresses or email addresses, credit card, social security, or bank account numbers, or any other information likely to lead to identity theft.
- The text encourages purchasing from a competitor.
- The text indicates that the Consumer hasn't completed his or her consumer experience.
- The review manager considers that it could be held civilly or criminally liable.
- The content of the review is unlawful (obscenities, language that is abusive, of a sexual nature or homophobic, racist, antisemitic, etc.)
- The review contains concrete elements demonstrating a conflict of interest.
- A consumer writes an inappropriate comment concerning the content of another review or its author.
- The text is clearly spam or mentions websites and URLs, including those of the customer or the manufacturer.
- The text includes a call for legal action.
- The customer expresses in writing their wish to change their review.
The reviews and the overall rating of products will be displayed on the website's product sheets. The reviews and the overall rating of the website will be displayed on the Verified Reviews website for Sisley. The overall rating will also be displayed in the footer of the Sisley Paris website.
Sisley-Paris leaves open the possibility of answering each review received.
Your comment has been taken into account and is under review.
*excluding any extra loyalty points or payments by gift card