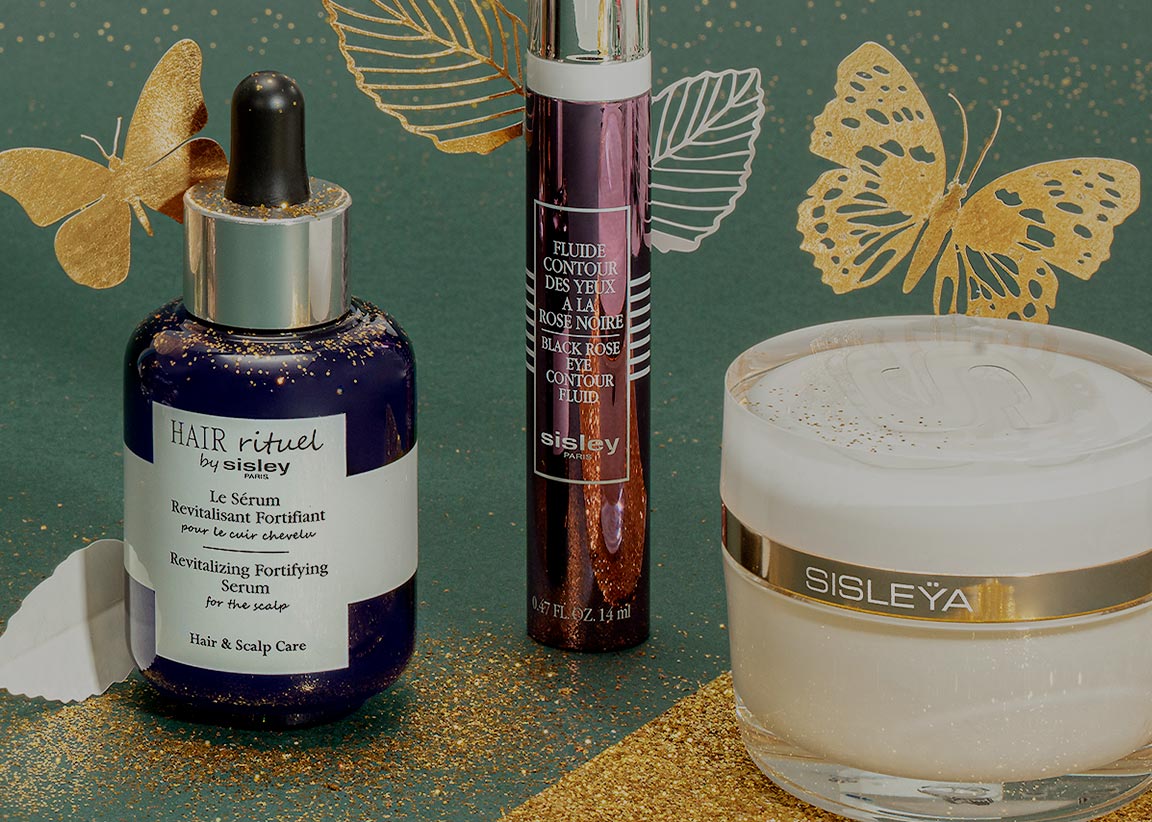 Come together to be moved and filled with wonder…Sisley invites you to take time for self-care and share moments of joy with those you love. We have a selection of the best gift ideas to surprise and delight both you and them.
Exceptional skincare, haute couture fragrances, exquisite gift boxes and extraordinary limited editions... Find the perfect gift thanks to Sisley's Festive selection!
For Him
Skincare, Haircare, or perfume... The finest grooming essentials for men.
Limited Edition
Every Christmas, Sisley design exclusive gift boxes that are lovingly adorned with original illustrations created by Isabelle d'Ornano, the brands iconic co-founder. Where beauty meets art...
Precious Gift Sets
With Sisley's gift boxes, offer loved ones the essence of beauty in a precious box.
Exceptional Collections
The singularity and composition of certain skincare products makes them outstanding. Sisley brings them together in exceptional collections.
For Every Desire
Soap, candles, make-up… so many thoughtful gifts to slip under the tree.
A wealth of detail to embellish each of your gifts: at Sisley, the desire to please has been elevated to an art form.