Beauty concerns
How to combat shiny skin and imperfections
Combination to oily skin suffers from shine and blemishes. What causes these skin problems? A disturbance in the production of sebum which clogs the pores. Skin is less even, the complexion is blurred and blemishes may appear. Shine, on the other hand, mainly affects the T-zone: forehead, nose and chin. What can be done about it? Maintain an adapted skincare routine, composed of rebalancing and gentle purifying products, while making sure to respect a healthy lifestyle.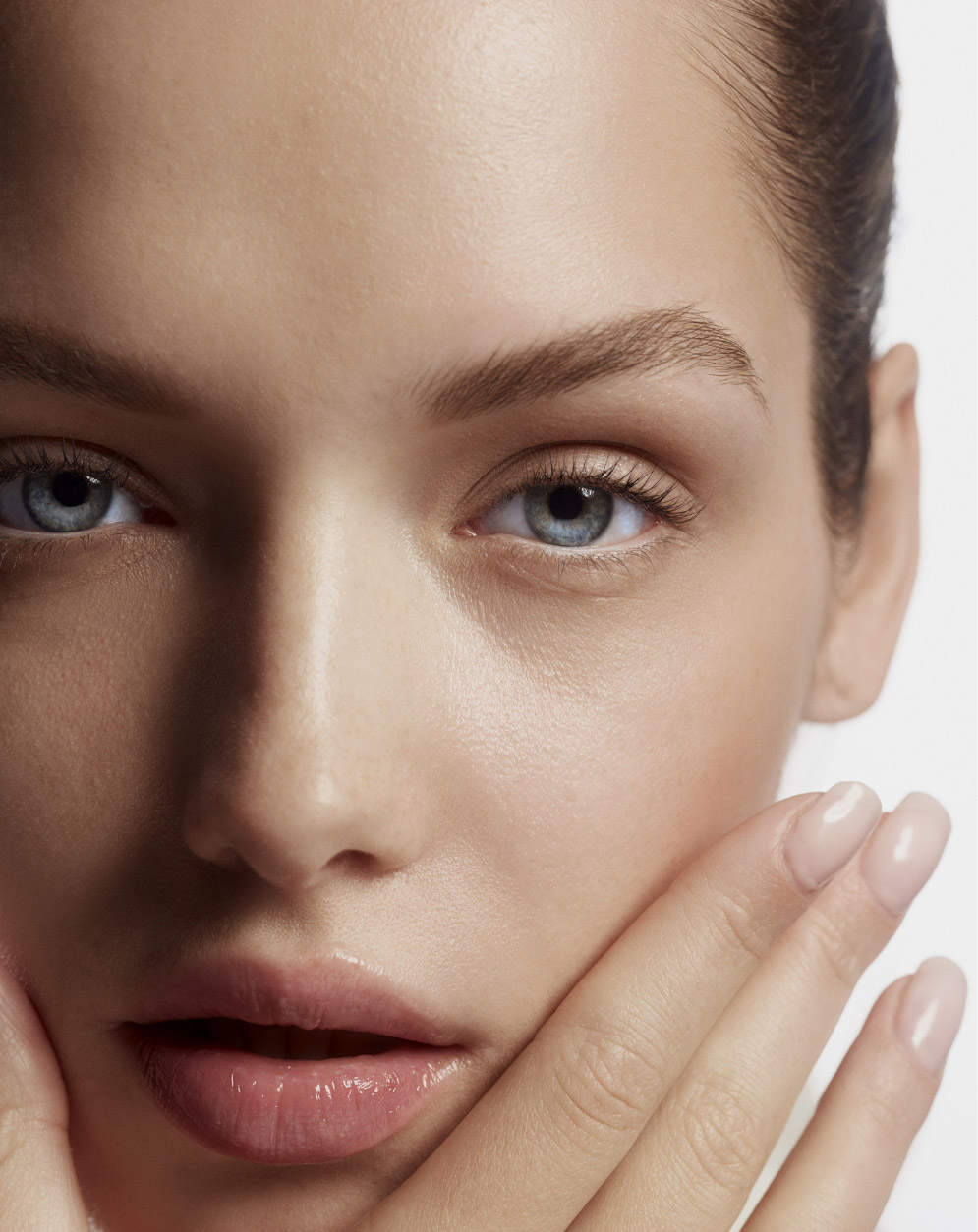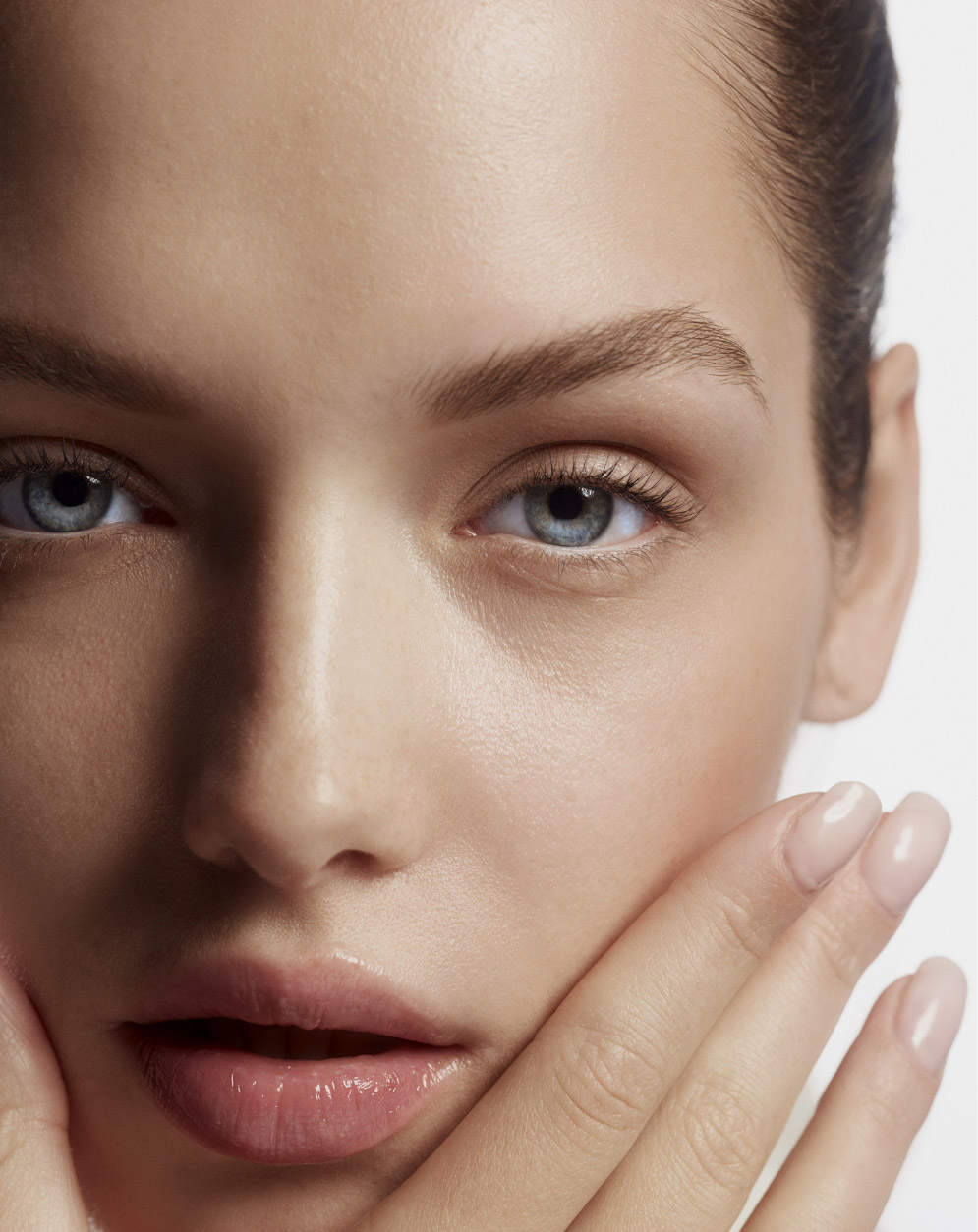 Cleanse your skin deep down
It is essential to cleanse combination to oily skin deep down. Do this by thoroughly removing make-up and using a mild face cleanser afterwards. Remember to exfoliate your skin two or three times a week with a face scrub. This will remove dead cells and restore bright skin.
Eat a healthy diet
Lifestyle plays an important role in skin health and beauty. It is important to drink a lot of water in the daytime and to avoid foods high in fat and sugar as they can impair bodily function and have an impact on the skin's balance.
Choose the right textures
Combination to oily skin needs light, aqueous textures to moisturise skin without "overloading" it. It doesn't need oils or rich textures for comfort, as these skincare products are more suited to dry skin.
Keep it gentle
Although it might seem counter-intuitive, skin prone to shine and blemishes needs to be treated gently, so forget about harsh products! They strip skin of its natural oils and irritate it. In response to this, skin stimulates excess sebum production to protect itself. Choose mild formulas that provide skin with all the care it needs.
Protect your skin
The sun tends to dry out skin imperfections while also leaving skin thicker, which blocks pores during the summer. This may lead to a "rebound" effect in the autumn. Skin reacts to this source of aggression, which often causes the delayed appearance of blemishes. It is therefore essential to protect the skin from the sun's rays by using facial suncare suited to your skin type.
The anti-blemish and anti-shine routine
"The balancing routine"
Why do I have shiny skin?
Combination to oily skin suffers from imbalanced sebaceous glands. They produce excess sebum, which leads to shiny skin around the T-zone and may cause blemishes to appear. This imbalance may be genetic, the result of a skin routine that is unsuitable for your skin type, or due to an excessively rich diet.
Should I moisturise my blemish-prone or shiny skin?
Yes, all skin types need moisture, i.e. water. It is the key to beautiful skin. It is important to moisturise it daily as part of your skin routine, but you should also make sure you drink enough water during the day. However, you should avoid nourishing skincare that contains lipids, or oils. Combination to oily skin produces enough of these naturally.
How can I get clear, matte skin?
To refine skin's texture, use a face scrub and a purifying face mask once a week. For clear skin free from impurities, pollution and make-up, never skip make-up removal and cleansing in the evening. Use mattifying daily skincare to reduce areas of shine and restore even and matte skin.
The T-zone is made up of the forehead, nose, and chin. In people with combination to oily skin, this area is prone to shine and imperfections. Its pores are also more dilated than on the rest of the face.